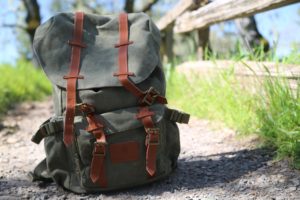 Advancements in design, material, and purpose have made every type of excursion more enjoyable. The days of a single, mammoth backpack holding everything a camper needs are long gone. Campers can no longer choose the largest backpack on the shelf and expect it to do the job for everybody. Hunters, backcountry trekkers, and hikers must consider carefully how they choose each camping backpack.
Experienced hunters, no matter the game, obsess over every inch of available space in their packs. So many variables exist when deciding on the right backpack for your gear. There should be plenty of pockets to fit all the smaller equipment hunters need. The pack should have the proper strap adjustments to fit the torso comfortably, or the hunter will be miThere are always pieces of equipment campers should never skimp on price or quality. Hikers may need to stay hydrated more than expected, or warm clothing could be needed. No matter the circumstance, a well-built camping backpack is the one piece of equipment no seasoned camper should overlook.
Material and camo pattern should be vital considerations. Hunters should choose a camo pattern that disappears into wooded areas and the background. Tighter camo patterns blend seamlessly into greens and leaves early in the season. Hunting in the brush, camo patterns should be more open and add to the contrast. Marsh camo is limited to the swamp and waterfowl and is not recommended for all-purpose use.
Tenzing Rambler – The TX15 Rambler offers the hunter or veteran camper the storage of a large pack with the size of a smaller knapsack. Plenty of compartments are available on the top, side, and front for all those small items every hunter cannot do without. High airflow trampoline suspension allows air to pass freely around the pack. The total volume is 2400 cu in, weighing only five pounds. Material is Tricot with a blended Green Camo.
Overnight camping or treks during the day should have a comfortable and lightweight pack that won't bog you down. Efficient packs should allow you to access any gear, like water bottles and energy bars while on the go. The pack you choose should have plenty of space and compartments for a weekend of camping and hiking. Consider the Drago.
Drago Atlus Sling Backpack – This full-size sling pack rotates from front to back for easy access to all your gear. The padded back and Y compression strap offers the camper or hunter great comfort. The Altus Sling Backpack provides plenty of storage areas, holders, and bungee cord retainers. The Altus is constructed of 600 Denier material with a beautiful tan blended finish.
Done correctly, a well-planned hunting or camping trip can be a stress-free experience that pays enormous dividends later on. There should always be a method to your madness, with a little advanced planning and serious organizing. Knowledgeable hunters and campers generally plan their trips around categories.
Keep it simple and have fun. If your trip is over the weekend, only pack what you are really going to need. If there is something you forget, it is only a weekend trip. As experience sets in, you will begin to customize what you need and don't need. If the family likes longer trips, bigger camping backpacks may be needed.
Don't worry about getting a little grubby. Overpacking clothes and running out of food will change your camping list quickly. The most important rule of thumb is to stay dry and warm. You can never pack enough heavy socks and layered clothing. A little dirt never hurt anyone.
The amount of food you pack purely depends on the trip's length. Look to cooking websites and plan meals in advance. Pre-cook your meals if possible and purchase one-dish meals. Pack plenty of pre-made food; no one is expecting a thanksgiving dinner.
A Little Bit of Home
Nothing is more enjoyable and relaxing than sitting with family and friends around a campfire after a full day's hiking or hunting. Taking along all the creature comforts that make camping so rewarding comes with experience and the right equipment. Finding the right mix of necessities and those unique items which make camping unforgettable; are carried in the suitable camping backpacks collected over time.
Innovation and technology have created various packs, materials, and construction. Packs are built for every type of use imaginable, with plenty of space, pockets, and comfort.
– Oakley is a brand known globally for its quality eyewear and an ever-expanding line of apparel and sporting goods. The Link Pack Miltac 2.0 from Oakley is a great-looking and comfortable camping backpack with the large dimensions to carry a lot of gear.
Smaller packs for a variety of uses are now commonplace; around everyone's waist and on their backs. Packs built for a specific purpose while on a camping trip are highly functional such as a permanent first aid kit or all the kitchen gadgets a good cook needs.
Tips
The only aspect of camping that you take with you repeatedly is the experience. Nothing is more important if you want to have an enjoyable time with friends and family. Experience tells you what goes where in each camping backpack and how many to take.
Here are a few tips even seasoned campers can use time and time again.
– Always keep lists, such as the items you forgot from the last camping trip.
– Check your equipment well in advance of the trip.
– Start your serious packing at least two weeks in advance; always keep a file folder with checklists and receipts from all the past excursions. Make a note of the most enjoyable part and what, if anything, went horribly wrong.
– Make sure you have the best weather equipment you can afford. Always pack for extremes in weather.
– When it is time to pack the vehicle, use the idea of last in, first out. Pack the items you need first on the trip, last.
– Always maximize space, and keep dirty gear outside the vehicle using cargo carriers.