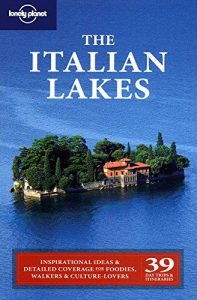 The Italian Lakes by Damien Simonis and Belinda Dixon region is located in the northern part of Italy, in part bordering Switzerland. From Bellagio along the shores of Lake Como to the best of Lake Maggiore this guide highlights the outdoor beauty of this particular region its culture and food and drink.
If you are seeking inspiration this region certainly does not disappoint with its stunning blue lakes set against the jaggedness of the Alps. Great photos, maps and insider tips make this a must have book for anyone planning a trip to this part of Italy.
Also excellent coverage of Milan and Verona.