To some, the physical terrain is one of the deciding factors that people consider at the time of embarking on a trip. And trekking is one of the things that can excite anyone who wants to explore new things, new place and new environment. If you are planning your Tibet Tour or Nepal Tour, you can't afford to miss the following article.
Why one should never miss treks in Tibet and Nepal?
Well, Tibet and Nepal are the capitals of the adventure lovers in all around the world. So let's focus on the points that you can expect from these places, Tibet and Nepal when you go to trek.
Nepal is famous for its huge diverse geography. There are four main regions in this land. These are Mountain, Hill, Terai and Trans – Himalayan. And each of these regions contains their own unique ecosystem and climate.
At first let's talk about the northern mountain region. This mountain region is full with high peaks which are snow – capped. For example, the famous Mount Everest is over three thousand metres high. And in the southern part of the mountain region, there are permanent villages. In the warmer months, yaks, goats and sheep are pastured here. And in the winter months, the weather adapts the growth of the crops. Medicinal herbs are also gathered during this time in this region.
The climate of the hill region is both sub – tropical and tropical. And this climate is perfect to grow strong fruits, grains etc. There are also fertile valleys where crops like rice, wheat and potatoes are lived off by indigenous groups.
Terai region is the southern part of Nepal. The characteristics of this region are fertile, flat, wet and marshy.
Finally, the last region that is Trans – Himalayan region is very well – known for the semi – arid valleys. Though the population density of this region is very low but the mix of Nepalese and Tibetan people thrive here.
Now, like Nepal, you can also see a diverse geography in Tibet. In Tibet you find tall mountains which are over 7500 metres high. There are also plenty of rivers and lakes and plateaus. Some of them are also over 5000 metres above the sea level. And there are two regions in Tibet. One is north – western lake region and another is south – eastern river region.
The climate of the north – western lake region is very windy and dry. It is mostly desert like here. Though you can find some hot springs but because of the cold, most of the time they are frozen over. The soil of this region is not so fruitful. And the mountains are also far apart from each other. The land between the mountains is quite flat.
On the other hand, the south – eastern river region is a very fertile land. And the valley in this region which are known for well irrigated, are narrow. The soil contain by the valley are also rich. And YarlungTsangpo Canyon, the deepest canyon in the world, is featured by this river region.
The culture of the both the places are different but they are good in their own terms. You can experience various diversities in both the places. So, for trekking, both the places are very favourable. So, the people who love trekking definitely should not miss out visiting these two places.
Top 3 treks in Tibet
Tibet is known as the roof of the world. It is a very beautiful land. Tibet is full of mystery, monuments and lovely people. It is a paradise for trekking. So, there are many treks in Tibet to explore the roof of the world. But here we will only discuss about top 3 treks in Tibet.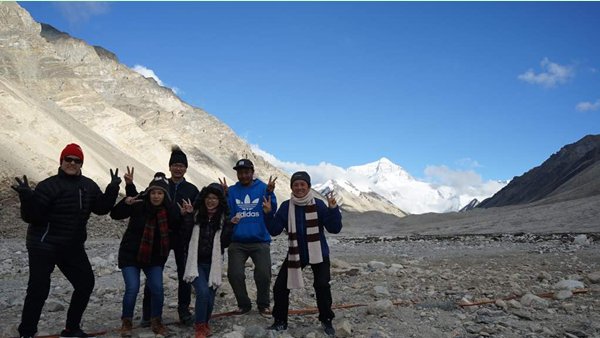 1. Lhasa to Yangbajing: this trek will take 4 to 7 days to complete. And you are going to cover 130 kms on this trek. On the way of trekking you will go through the beautiful valleys. You will witness some unforgettable sights. On the way, you will meet many friendly people who are living there in the fantastic mountainous land. To start your trekking, you first need to travel by car from Lhasa to Tsuphu Monastery. After that you can immediately start your trek. You need to pack foods and supplies you need. And a guide will be with you to find the best places to camp and also to communicate with the locals.
2. Ganden to Samye: to complete this trek you are going to have only 3 to 4 days. In this trek you will cover 80 kms. This trek is one of the best because it links two beautiful monasteries of Tibet. The nights in this trek will be cold so make sure you bring warm clothes.
3. Shigatse to Gama Valley: Here you need more time than the previous two. The time period of this trek is around 12 to 15 days. So, this trek is going to leave you exhausted. But you will be satisfied too, that is for sure. And most importantly who would not love to hike the east slope of Everest.
Top 3 treks in Nepal
Nepal is also famous for trekking. So it is very difficult to point out a particular trek as the best. The best trek for you depends on some certain things such as the number of days you want to spend for trekking, your trek style, your budget etc. so, here we have mentioned the top 3 treks according to us. So, you can choose the trek out of these which is best for you.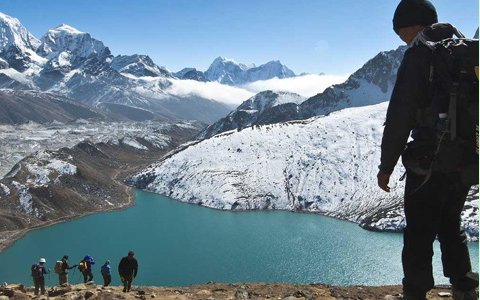 1. Everest Base Camp Trek: The number of days you need to spend for trekking the Everest base camp trek is about 12 days. On this trek you will climb up to 5600 m. and the amount of difficulty and the price of this trek is medium. On the way of this trek you will experience of an exclusive trekking. So this can be one of the best options for you. On your way to this, you will pass through monasteries, rivers, valleys and many more things. The best time for trekking this stretch is in between March and May and again, in between October and November.
2. Annapurna Circuit Trek: This trek is one of the most famous trekkings in Nepal. On this trek you are going to cover about 5416 m. The time period is about 14 days. And the good news for you, the price of this trek is cheap. So you don't have to worry about your pocket. The best time for this trek is also between March to May and between October to November.
3. Manaslu Circuit Trek: The Manaslu Circuit trek is around the Mount Manaslu which is the 8th highest mountain in world. And the maximum elevation of this trek is 5115 m and the required time for this trek is 15 days. The difficulty level of this trekking is quite hard but the price of this trek is medium. And this trek is considered as one of best treks in Nepal. So, if you want to experience hard trekking this can be best for you.The best fime for trekking this also same as the above two.
How to plan the trek to both two places?
To plan to trek the both two places Tibet and Nepal might seem difficult to you but in reality, this is not that difficult at all. At first you can trek in Nepal. Then you can go for trekking in Tibet. From many websites and travel blogs, you may get to know that it is difficult to go to Tibet, but the information is not really accurate. So to go from Nepal to Tibet you need to consider the following points.
• You must be on an organized tour and only a travel agency can do that for you.
• There are 3 ways to go Tibet from Nepal –by flight, by overland journey and by trekking from simikot to hilsa.
• You require a group Chinese visa and you can obtain the visa from the travel agency. This visa can be issued only from the Chinese embassy in Nepal. And the visa can be issued only to solo travellers and they must be on board with an organised tour. The people who are travelling on the same group visa must exit together from the country. So, it is always advisable to contact a travel agency minimum 1 month before you want to start off.
So, in this article we have discussed everything one needs to know before planning the trek trip in Tibet and Nepal. The trekking lovers can now start their planning to explore these places. And forget not, winter season between November and February is the best time to explore to Tibet and Nepal.