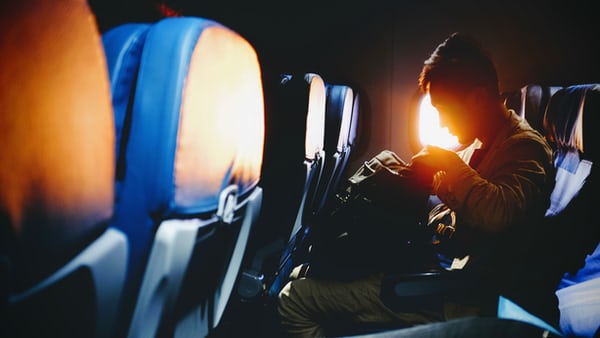 For the best flight experience, don't forget to pack these essentials in your carry-on
Traveling smart means packing smart, as the two things undoubtedly go hand in hand. Maybe you're an experienced traveler who already knows this, or maybe you've only been on a few short-term trips in your lifetime. Regardless, one of the most essential components to flying is figuring out which things will go in your carry-on bag. This is a strategic matter and can really make or break the overall flight experience! So, whether you'll be in the air for just a couple of hours or the span of an entire day, there are some must-pack carry-on items that can help you travel with ease. Read on below to discover which things made the cut.
Wallet and Passport
Of course, you'll always want to have easy access to your wallet and identification. These items should be carefully stored in your carry-on bag or purse, and you should know where they are at all times. A big mistake that many travelers make is taking out their passport or ID and storing them in the seat pocket in front of them. Then, upon leaving the plane they forget to check for them and end up losing the most important thing! In addition to ID, all travel documents and physical tickets should be neatly organized in your bag. Investing in a protective passport holder or travel wallet isn't a bad idea, either.
Refillable Water Bottle
The importance of staying hydrated cannot be understated, especially when traveling. That's why you should always carry a refillable water bottle with you in the air. After going through security, fill up your bottle to the brim to ensure you'll have enough for your flight. While water is normally available for purchase after takeoff, the bottles on offer are expensive and quite small. This is a little thing that can make a big difference!
Contact Lenses
If you're a contact lens wearer, be sure to stash an extra pack of daily disposables or contact solution in your bag. Since you'll probably want to sleep on the plane, especially if it's a long-haul flight, you might find yourself removing your lenses at least once. Then, when you land, you'll need fresh lenses to compensate. If you plan on carrying contact solution, just be sure that the liquid falls under the maximum amount allowed by the airport's security guidelines. If all this sounds a bit stressful to think about ahead of your flight- not to worry! You can order contacts without prescription online at any time to ensure you have everything you need before you take off.
Extra Clothes
If you want to freshen up mid-flight, it is ideal to have an extra pair of clothes stashed in your carry-on. Traveling can be stressful, and you might sweat a bit in the hours leading up to the flight. If this is the case, pack a fresh t-shirt or sweater in your bag that is comfortable and free flowing. Likewise, if you are heading out for a work trip and need to be in tip-top shape by the time the wheels hit the ground, make sure you have some appropriate clothes within easy reach. Same goes for a little toiletry bag with cosmetics, as you can brighten up your makeup look in the bathroom before landing.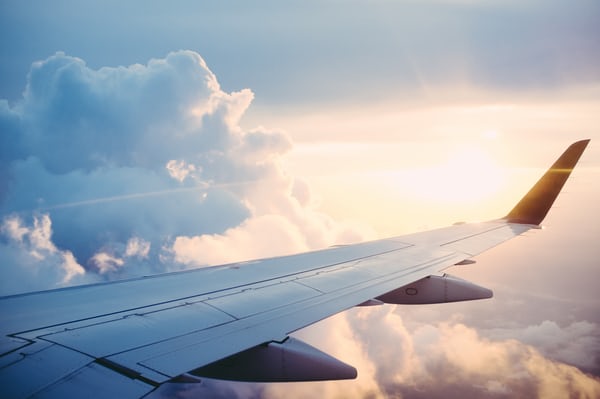 When you're high up in the air and your checked baggage is way down below, you'll be glad you brought a change of clothes with you
Valuable Items
Last but not least, if you plan on taking any valuable items with you, be sure to put them in your carry-on bag. While some airlines have better reputations for losing luggage than others, all are susceptible to this unfortunate circumstance so it's better to err on the side of caution. This means you should avoid checking things like technology accessories, jewelry, cash, and other expensive items if possible.
For more helpful tips about luggage in general from the baggage carriers themselves, check out this article. Now, get to packing!