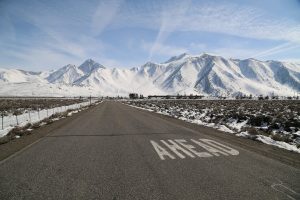 When you are planning on taking a vacation, there are various things you've to consider to make your trip successful. One of such concerns accommodation. Choosing the perfect place to lay your head is one of the best decisions you could ever make. After all, you will be exhausted at the end of the day and a good rest will do you so much good. While accommodation needs are pretty the same throughout the year, there are a few things you might have to re-evaluate especially if you're planning to kick the flight mode during winter.
Whether it's a romantic escape or a business trip, here are some essential tips in choosing a place to stay during the winter season;
Its Proximity To Winter Friendly Activities
If your vacation is all about having a lot of fun either outdoors in the snow or indoors, you've to consider the presence of winter-friendly games in your accommodation selection. In fact, one of the best decisions you could ever make is to choose a place with several indoor and outdoor games to fit into your schedule. Remember, it is very easy to get bored in a new location and that can be made very possible if you take part in single games. Routine is boring. So why not choose to even learn something new in the process? For instance, you can try out ice skating if you have never tried it. The main focus should be to have fun and create memories.
Additionally, there's a given kind of confidence that comes with exploring a new environment. If you're traveling to those parts of the world where the winter season tends to be much longer and of course colder, then you might have to think outside the box. A perfect blend of spending most of your time juggling between saunas and freezing water should be part of your trend. So many things you can do. From ice fishing, skijoring, etc., you can never run of awesome ideas.
How Good Is Its Heating And Air Conditioning System?
Most individuals know the importance of changing the HVAC system's furnace filter during summer. But unknown to many, it's equally essential to change the filters during winter. Whether you book a hotel room, apartment or lodging for your winter vacation, the warm air that welcomes the moment you step into that cozy room, is all thanks to an efficiently functioning heating, ventilation, and air conditioning (HVAC) system.
Therefore, it's advisable to inquire if your ideal accommodation's filtration system has been undergoing regular maintenance and care. Don't let the looks deceive you. Yes, it might seem modern and attractive from the eye's point of view, but that doesn't mean it's all perfect. Well, depending on where you choose to stay and of course the location, the furnace might not have to work as hard as the air conditioning, but it has to be maintained and that includes having a regular filter changing schedule. After all, you will need a fresh breath of air. So if possible, let the agency show you their maintenance records. After all, that shouldn't be too much to ask, assuming if everything is as fine as they indicate.
Choose A Place With An Excellent View
When you want to break the monotony of traveling and would like to choose an accommodation place with relaxation as the primary priority, then a good view shouldn't be far from your thoughts. Imagine stretching yourself on the couch with a magnificence of nature's view before you? Who wouldn't like that? Having a place with glass walls and enormous windows will make all the difference. And the best places to look-out for this feature should be the living room and bedroom. Because this is the places you're likely to spend most of your time.
To achieve this, you also have to consider what excites you as a person. Yes, you might be a nature lover, but that doesn't mean you love everything you come across. People are different and so you need to be selective, so be it. Don't be ashamed. For instance, you might prefer a white rocky sight as compared with a surrounding of snow falling down the trees. Go with whatever works for you.
The Spacious It Is; The Better
Winter means you will have to spend most of your time indoors. And if that's the case, then it means you enjoy the feel of the indoors and find your comfort zone right between the four walls of your accommodation space. Therefore, the last thing you would want is to book into a place where everything will end up seemingly piled up. Remember, you want to rewind and forget about your daily frustrations and you can only achieve that in a spacious place. A place where you can arrange your stuff neatly tuck that computer safely away without having to land your eyes on it every time you're changing clothes.
Also, having plenty of room ensure there is sufficient room for air circulation. Breathing in and out triggers the relaxation mood much more than you can ever imagine. So if this is your priority, consider booking a cottage at your favorite location. You get to do your "nothing" in perfect solidarity and there won't be anyone disturbing your peace. Nothing but nature's movements will keep you company, unlike when you have to deal with all sorts of noises in apartments.
A spacious stay-in-place makes an ideal pick for individuals who enjoy reading and writing. In fact, most well-known authors prefer to stay alone in "unknown" places whenever they're about to release an award-winning piece. A glass of wine will make an excellent companion in such a place, so don't forget to carry some.
Go For Self-Contained Spaces
When you're planning for that dream vacation with relaxation in mind, then it means you want to have everything you need at arms-length. So if your budget isn't that stretchable to get you a cottage, then you can still settle for an apartment but with self-contained rooms. You want to be able to reach out to whatever you require and at whichever time of the day without someone standing in your way. In fact, having your own bathroom and kitchen should be your first concern. This way you can warm up your space with scents of your favorite delicacy and feel right at home. Better yet, you get to soak in the bathtub for as long as you want without someone knocking on the door.
But if at all cooking isn't your favorite activity, then you can have the accommodation agency organize for deliveries at your doorstep. You only get to warm what you need and enjoy your stay to the fullest.
Does It Have A Fireplace?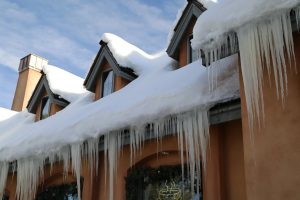 Like everyone else, you probably know that your home should be winter ready with a functioning fireplace. But when you're planning on spending your winter holiday outside your comfort zone, then you shouldn't leave anything to chance. Contrary to common beliefs and expectations, not all accommodation places contain a fireplace as one of their many features. So ensure to inquire if the place you're considering to stay already has one or if they're willing to provide one for you once you confirm your stay. This also includes sourcing out maintenance information on the same. Remember, just like any other household system, the fireplace needs regular cleaning and inspection for better functionality. Let them show you their records if possible.
Consequently, ensure that everything is functioning properly by conducting a quick inspection of the fireplace. For instance, check the exteriors for signs of chipping, holes or cracks. You should also ensure that it's standing properly and not leaning towards one direction. The wear and tear inspection should also be conducted in the interiors and the smoke chamber should have no trace of soot.
Should Have A Spa Bath For Ultimate Relaxation
There is a reason as to why most spas tend to be fully booked during the winter season. So if you're a warmth lover then a place with a spa bath should be at the top of your consideration list. This is one of the best ways to make peace with the season or else you won't enjoy the experience. For you, it will be like enjoying a little bit of summer with some breeze.
Besides, a little bit of warmth has never done anyone harm. And so no matter how much you love and appreciate the winter cold, there is a time that you would want to keep warm. And what better way to achieve that, but by a soak in the warm spa bath? You will also enjoy the wellness and relaxation benefits it presents. Remember, no matter where you're you should always take good care of your skin. And since winter can be a little harsh, a spa bath is a sure way to dilute your pores, flush out toxins and of course, stimulate your immune system for a glowing skin.
How Many layerings Would You Need
As earlier mentioned, the length and extent of the winter season vary from location to location. There are those that are quite friendly and others that are much colder. For example, if your winter visit will be in Europe, then you will have to consider layering with clothes that are easy to remove. This is because most of the places around here are well heated so you can easily find yourself sweating within minutes. This is applicable especially if you plan on moving around quite often and that includes visiting restaurants and museums. So in this case, you will need to pack a few warm coats in your suitcase and several light clothes. Making it ideal for individuals who don't like carrying a lot of luggage with them. It's a different case when it comes to places such as China, Russia, and Canada.
What Are Others Saying About It?
It's very easy to misjudge a place when you only put into consideration the exterior feature. A place might look beautiful from the outside, but the insides tell a different story and vice versa. So before you settle on a place to stay, take time to research. What are other people saying about it? But you should also do this with an open mind as some people tend to exaggerate on small issues. Something bad should at least be experienced by more people so you should consider canceling your booking only if there is an alarming rate of complaints concerning the same matter.
Also, be ready to encounter new issues as some people don't even have time to leave reviews. After all, the first-hand experience is the best. So some issues might be overlooked based on different demographics such as age, religion, etc. For example, you might find the loud music from the common bar disturbing but someone younger than you might find it extremely entertaining.
Maximize On The Offers
Compared to summer, winter has very few people traveling around. This makes accommodation spaces less congested and business people in the hospitality industry do their best to woe more people to their places. This leads to the availability of competitive offers during this season of the year and that should work to your advantage. Why pay more when you can get a better deal with quality services at the same location?
This is why it's always important to start your accommodation search early enough, as you get enough time for comparison. Shop around and as early as possible to avoid last minute bookings. Some places are more preferable than others so even with fewer people traveling, your favorite spot might be someone else's as well.
Traveling during the winter season requires a lot of planning and dedication just like any other season of the year. But there are some specific considerations that would make your travel time during this season even more enjoyable. Begin by choosing a place with winter-friendly activities, let t be spacious enough and with a better view of the outside world. Afterward, consider some extra amenities such as the presence of a spa and self-contained rooms. Don't forget to save some money by taking advantage of various incredible winter offers.