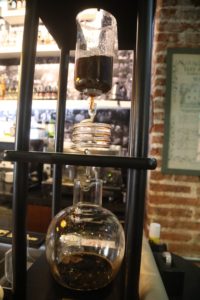 Busy mornings normally lead to one thing, cutting out breakfast! Conducted by OnePoll on behalf of Evolution Fresh for Better Breakfast Month, researchers discovered that seven in 10 are not willing to wake up before 8 a.m. to make breakfast (69%).
A recent article published by DailyMeal.com shows that 53% of Americans don't eat breakfast daily. While not knowing how to cook made up a small percentage of that number, not having the time made up the majority of it.
Most working-class Americans simply don't have the time to make breakfast and trust me, we get it! With traffic to beat, kids to take to school (no more Zoom schooling), and thinking about the upcoming, making breakfast can feel like the easiest thing to leave off the list.
The only problem is that you usually regret it as you move through the day. By skipping breakfast, you lose approximately 16% of your daily caloric intake and limit your body's ability to function properly in the morning. This will also decrease your energy levels, and make you more prone to overeating throughout the day.
Luckily, there is a quick solution that won' take away from your already limited time in the mornings, and still gives you the benefits of a healthy morning breakfast. It will also provide you with an energy boost to start your day and keep you full till your next meal.
Yes, we're talking about a Coffee protein shake!
Whipping up a weekly (or daily if you have the time), a batch of coffee protein shake is a great way to get those nutrients from breakfast in, without all of the hard work. If you exercise regularly, it is also a great idea to have a protein shake before or after workouts, which makes this coffee protein shake your ultimate breakfast meal.
How to Get Started
If time is the issue, it's best to set aside one day per week to make your breakfast protein shake without rushing. Remember, this is the meal you'll be having every morning. It is best to take the time to ensure that it tastes great, and is crafted with the right ingredients so you can reap the maximum health benefits.
There are over-the-counter protein shakes like Pure protein shake and other well-known brands, but you have to decide what is best for you. While picking up these shakes are very convenient, the added sugars, sodium, and preservatives needed to keep it 'fresh' are not worth it, in our opinion.
It is better to get a high-quality protein coffee powder that is organic, plant-based, and delicious!
How to make a Coffee Protein shake
Here's a quick recipe to help you whip your weekly batch. You will need a high-quality coffee protein powder, crushed ice, and your favorite dairy or plant milk. You can also add healthy and tasty additions such as dark chocolate, cacao powder, vanilla, or spices like nutmeg to make it even tastier.
Begin by adding ice, (whether cubed or crushed) to your blender.
Follow with adding your milk or creamer of choice.
Next, add in one to two scoops of Awesome Coffee Protein powder.
Add your spices or other ingredients (optional).
Blend to smooth and creamy perfection.
You can make a large amount, then package it into daily grab-and-go cups for the perfect on-the-go breakfast. And all in less than 30 minutes per week!
Final Thoughts
Breakfast doesn't have to take up your time when you have healthy and quick alternatives like a daily coffee protein shake that you can grab and go. Make breakfast more enjoyable without all of that unnecessary hassle.