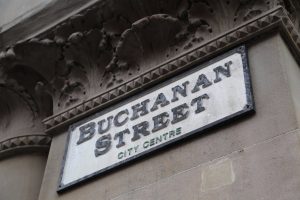 Scotland has a rich sporting history, although it's fair to say that the likes of football and rugby dominate many of the country's headlines.
However, delve a little bit deeper and you'll find plenty of other sports worth checking out in one of the world's most beautiful travel destinations.
Read on to find out more about some of the top sporting action you can find around Scotland.
Golf
There simply is no finer place to play a round of golf than the country that gave the game to the world.
Scotland has over 550 fantastic courses to play, including links courses, parkland courses, heathland courses and everything else in between.
A golf trip to Scotland is also the perfect opportunity to see some of the world's most prestigious tournaments being played.
One of the world's most challenging links courses, Carnoustie, will host the 147th British Open Golf Championship in July.
Thick rough, deep bunkers and strong coastal winds test will the skills of world's top golfers including the likes of Tiger Woods and Rory McIlroy.
Woods has enjoyed a welcome return to form this season and will be amongst the favourites to win the tournament, but try out these popular casino table games for the chance to boost your bankroll before wagering on the outcome.
Ice Hockey
Ice Hockey is hugely popular in Scotland, with the country boasting a vibrant network of clubs at senior and junior level.
Scotland has three sides in the Elite League, with Fife Flyers undoubtedly the most famous name amongst them.
Established in 1938 the Flyers play their home games at the historic Fife Ice Arena in Kirkcaldy which has a capacity of around 3,000.
Glasgow-based Braehead Clan are one of Scotland's best supported clubs and they will be playing a summer series of fixtures to kick-off the 2018/19 campaign in August.
Clan will take on four teams from Europe over consecutive weekends during August at the Braehead Arena, including German DEL outfit Fischtown Pinguins and seven-time Norwegian champions Stavanger Oilers.
Horse racing
Horse racing in Scotland has a history dating back over 900 years. There are currently five Scottish racecourses in Scotland – Ayr, Hamilton Park, Musselburgh, Perth and Kelso.
The Scottish Grand National meeting at Ayr each April draws massive crowds, while the main flat racing meeting is the Ayr Gold Cup Festival at the same course each September.
Perth is Great Britain's most northerly track and the view from the grandstand is one of the most impressive in the sport.
Set within the historic grounds of Scone Palace, Perth is an excellent destination for short racing breaks.