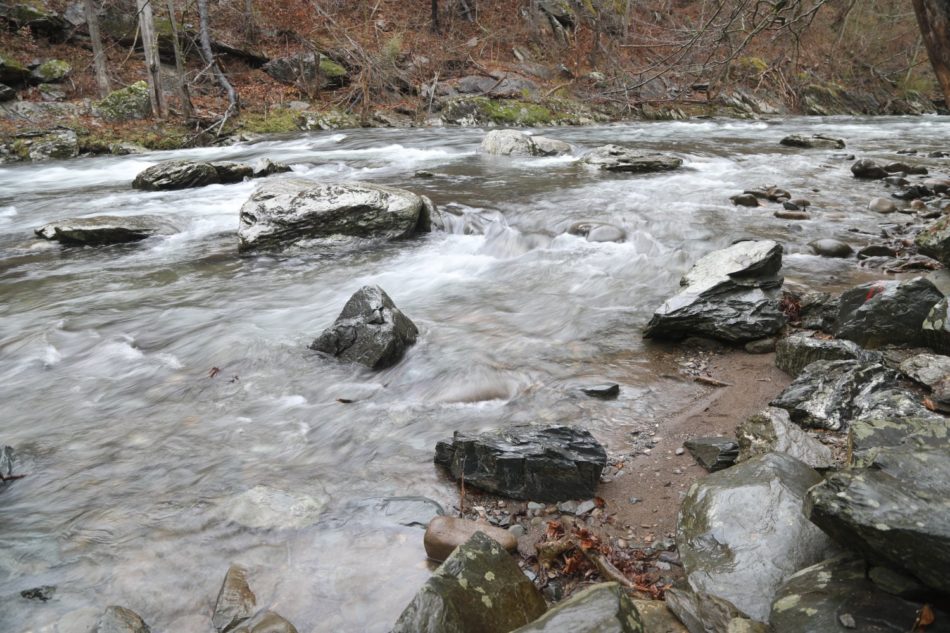 The Smoky Mountains are the most popular and most-visited region in the United States. The popularity is understandable, for the area is brimming with an abundance of action-packed adventures and recreational fun. There's something uniquely spectacular to excite every traveler, from children and teenagers to adults and seniors.
Honeymooners, backpackers, high-altitude trekkers, extreme sports adventurers, retirees, and families with children flock to the Great Smokies for an unforgettable adventure. It's the ultimate destination that combines rip-roaring alpine adventures with the fascination of Appalachian heritage and rich historical roots.
The Appalachian mountains are a treasure trove of well-kept secrets for nature lovers, wildlife enthusiasts, biological explorers, and adrenalin junkies.
Imagine hiking through aromatic wildflower meadows and soaring mountain cliffs and cooling off in natural pools near cascading waterfalls. Picture yourself nestled in an idyllic alpine cottage, sipping your morning tea with a picturesque view of rolling hills.
The Great Smokies have serene, soulful energy, and we're going to walk you through the region's best-kept adventure secrets.
A Hiking Lover's Paradise
Travelers passionate about exploring the great outdoors and challenging themselves with adrenalin-pumping trails have much to rejoice in the Great Smokies. Eastern Tennessee is home to America's most verdant and scenic nature trails, alpine routes, and breathtaking patches of unfiltered wilderness. The national park is a hiker's ultimate paradise, with hundreds of nature trails laden with tempting surprises.
The landscape offers a scenic abundance of cascading waterfalls, fragrant wildflower meadows, soaring cliffs, splashy streams, and spruce-fir forests. The deeper you dive into the mountains, the more rewarding and breathtaking the views of the valley.
Trekkers, hikers, and nature lovers won't struggle with the desperation of Googling "things to do Smoky Mountains" with over 800-miles of nature trails to explore.
Seasoned adventurers must embark on the legendary Appalachian Trail, exploring a spellbinding 71-mile section that runs through the park. The Appalachian Trail is a genuinely one-of-its-kind alpine journey, leading travelers deep into the heart of ancient heritage. You can explore rare remnants of history and transport yourself back in time to experience the Appalachian way of life.
Are you looking for easier, beginner-friendly hikes? Do not fret, for the Great Smokies are brimming with easy child-friendly trails and nature walks. The Laurel Falls trail is highly recommended for an enjoyable and easy hike to see a breathtaking waterfall. The Gatlinburg Trail is another popular choice for travelers who find accommodation in the alpine town of Gatlinburg.
It's wise to do your homework on the local topography and plan a detailed itinerary around what you want to cover. The Elkmont Trail is another powerful and rewarding wilderness journey that doesn't demand advanced hiking skills.
Witness Spellbinding Golden Hours at Clingman's Dome
Are you a nature photography enthusiast always on the hunt for fabulous golden hour shots? Or perhaps, you live for the adrenalin rush of climbing soaring heights and watching the view from far above? Either way, you need to climb Clingman's Dome to witness your life's most magnificent golden hours.
Depending on your comfort level, you can plan this journey for the sunrise or sunset. Most beginner hikers might find reaching the top before sunrise challenging as it would require navigating in the dark. Catching the sunset may seem more doable, but you will have to finish the trail before nightfall. It's wise to connect with a tour operator or enlist a local guide to calm your apprehensions.
Is the trail overly challenging? Most definitely not, and Clingman's Dome is always crowded with throngs of travelers and hikers. You will have to walk half a mile to reach the summit of the 6,645-foot high peak. We strongly recommend heading out early before the site is crowded with tourists. The sweeping views from the top of the observation tower are worth the trouble of waking up before sunrise.
Embark on the Rocky Top Wine Trail
Attention wine enthusiasts! A trip to the Smoky Mountains positions you in the heart of America's finest wine-growing regions. Can you imagine returning home without exploring the local wine heritage and Appalachain winemaking traditions? We think not!
We suggest embarking on the Rocky Top Wine Trail, the first wine trail to highlight the winemaking heritage of Tennessee. The track revolves around five wineries between Pigeon Forge and Sevierville, and visitors get to sample more than 70 unique wine blends. Travelers who have no trouble holding their liquor shouldn't miss this unique opportunity to cultivate cultured wine-tasting skills.
The trail lets visitors enjoy Tennessee's most iconic, award-winning wines while visiting local wineries and vineyards. You get to experience the traditionally handcrafted winemaking techniques while basking in the splendid views of the Great Smokies.
Visitors who cover all five wineries enjoy free wine souvenirs and gifts!
Unravel the Local Heritage & Historic Settlements
Back in the 1800s, the Smoky Mountains were home to European settlers, farmers, plantation owners, and mill owners. Today, the park serves as a treasure trove of over 90 historical remnants that offer glimpses into the lives of the early settlers.
Traveling and hiking through the region is incredibly rewarding for history buffs and heritage enthusiasts. At every turn, you will find a historic church, an old mill, or cabins constructed in the early 1800s. We strongly advise visiting the Mountain Farm Museum in Oconaluftee to behold an extraordinary collection of historical artifacts. The Mingus Mill is also a must-visit attraction, and church lovers must explore Cataloochee.
Have Picnics by the Waterfalls
Cascading waterfalls and splashy streams are the scenic highlights of the Great Smoky Mountains.
The park is brimming with over 100 major waterfalls and many smaller cascades that hikers explore while mapping the trails. If you fancy a picnic with an idyllic view, the Great Smokies offer an abundance of waterfalls, streams, and rivers.
Consider planning a picnic at the Place of a Thousand Drips. You will have to hike up to the waterfall through a scenic and rewarding trail. The trail isn't very demanding, and the views along the way will keep you hyped and energetic. If you want an easier, more accessible waterfall, consider exploring Laurel Falls, Abrams Falls, or Rainbow Falls.
The Sinks and Meigs Falls are also famous for offering elaborate picnic grounds and beginner-friendly routes.
Final Thoughts
Discovering a region's best-kept and hidden secrets demands on-foot excursions and extensive trotting. You need to dive deep into the heart of a national park to discover adventures you won't find on the world wide web. The Great Smokies are a magical kaleidoscope of natural splendors and rip-roaring adventure sports. There isn't a dull moment for the region will tempt you with a billion prospects for a life-changing adventure.