No matter where you choose to walk, there will always be fascinating history to delve into and lots of interesting stories along the way.The UK countryside, for example,with its unsurpassed views and endless routes, has scores of people heading for a walking holiday not only to enjoy the view but for the spiritual and physical benefits as well. This guide will tell you which places to cover in these vast gorgeous terrains and understand the levels of fitness you need to traverse them.
WHERE TO GO
A walking holiday allows unbeatable value for money as it gives the freedom to discover exotic locations, enjoy traditional cuisines and relax in comfortable lodges at the end of a challenging hike.
Here are some of the handpicked Mickledore UK walking holidays which offer mesmerizing views that will stay with you forever.
Cotswolds
Cotswolds is an eternal inspiration for noted literary authors, and walking through its ancient towns and villages will evoke a sense of calmness and serenity. Rest assured you will find no shortage of fine accommodation and good food as you travel around the valleys. The route from Chipping Campen to Bath is the best way to soak in the atmosphere of this lovely route. It takes most walkers up to 11 days to finish the 163km trek.
Cornwall
This 507 km South West Coast Path is the longest path starting from Minehead in Somerset, past the entire Cornwall Coast before culminating at Poole Harbour in Dorset. Hikers are rewarded with some of the finest views of the United Kingdom coastline and get to enjoy unique flora and fauna which is endemic to this region.
During the nineteenth century, this path was guarded by soldiers from smugglers who tried to enter the country illegally. Museums and artifacts found enroute bear testimony to these events. The section can be traversed in short treks of three to five days or in its entirety in about 33 days.
Lake District
As you amble along portions of the Cumbria Way, you will come across rivers and farmlands showcasing the typical topography of Lake District National Park. A week long trip will take you to gems like Borrowdale, Derwenwater and Keswick.
Lakes Inn Way
This 144km long circular trek is ideally covered in around nine days and passes through some lovely valleys, remote mountain passes and charming villages. The trek is a bit challenging but worth every drop of sweat once you explore the beautiful spots like Ambleside and Coniston.
North Lakes Traverse
This specially designed 68 km route goes over mountain passes which connect the lakes of Ullswater, Thirlmere and Derwenwater. This moderate trek can be completed in five days and unravels remote woodlands with cascading waterfalls in plenty. Great staying options are available at Thirlmere and Patterdale.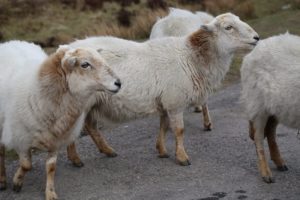 Coast to coast
Follow the 300 km long National Trail along the Pembrokeshire coast on a moderate trek for roughly 16 days. As far as natural beauty is concerned, few areas could compare with this stunning part of the North coast of Wales. An added attraction on this walk is the abundance of plant, animal and birdlife in a dramatic environment.
Glyndwr's Way
Starting from the English border town of Knighton and ending at Welshpool, you can easily walk this full 212 km route in about nine days. Alternately, hikers can do the trip in parts over weekends. One is assured of great views of the Cader Idris and Cambrian mountains apart from a superb walking stretch along the Llyn Clywedog Reservoir.
HOW TO PREPARE FOR WALKING HOLIDAYS
Walking holidays are both challenging and rewarding as they bring about a sense of achievement in the end. Setting out on your first hike can be a bit intimidating with concerns of fitness and staying safe in a remote location. Follow this advice, both for easy weekend walks to long holidays in tough conditions.
Stay fit
In our hectic day to day schedule it becomes increasingly difficult to stick to our daily walking regime or regular visits to the gym, even when a planned walking trip is on the offing.
Walking requires stamina and endurance, so this aspect should never be neglected.To achieve the required level, take walks regularly and gradually increase the distance in order to bring the body and mind in a state of preparedness for the trip ahead.
Stick to a regular exercise regime for at least three months before your travel. For strenuous walks, you will need to have longer exercise sessions. Remember that the worst thing which can happen is a body breakdown in a remote area on a long trek. So prepare and keep fit for any eventuality.
Invest in the right gear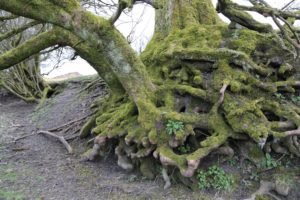 While undertaking a walking holiday in the UK, the weather will play an important role. It is therefore vital to have the right outfit which will safeguard you from the natural elements. Invest in comfortable clothes and footwear which will last the duration of the trip. If you are embarking on a strenuous uphill hike, buy some special gear like walking poles, to overcome the challenges you may encounter on the way.
Choose the right trail
One should be realistic about how much one can endure on a walking holiday. If you are on a week long trip, choose a trail which could cover around 150 km. Many walks would require needs of paper maps which can be purchased from the concerned service provider. Vary the walking distance each day and break walks in places where overnight accommodation is available. Chalk out your start and finish points with onward travel connection. And finally, don't forget your navigation equipment.
Book enroute accommodation
Check out on the campsites, hotels and hostels along the trekking route. If you are hiking in the peak season these tend to get filled well in advance. So make sure you have booked your resting spot well in advance. You can also take help from the various agencies that put together walking packages and take care of the accommodation as well.
Carry food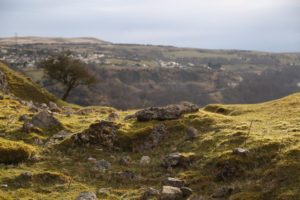 In most places on the route there will be pubs and outlets serving evening meals. A B&B will even pack a lunch for your next day. However when camping in a remote place it is advisable to stock up from the shops on the way to ensure you don't go thirsty or hungry. Carry enough sweets to keep the energy levels high.
A long trek or just a short weekend trip off the beaten path is probably the best way to attain peace in the lap of nature. Nearly all the walking routes highlighted above will ensure you get a large chunk of unspoilt scenery as well as a heady dose of invigorating environment along the way.