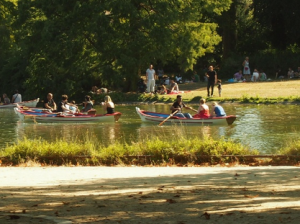 Have you ever wondered how to make your trip just that little bit better? How about stepping foot into a city and thinking: what's the plan? Well, with France's capital, you no longer have to worry. Things to do in Paris on holidays with locals, yep, locals, means that your trip is not going to be like any other before. Trip4real, the platform that connects travelers on the hunt for a new way to explore Europe means you can say au revoir to your guidebook and a big bonjour to doing something authentic, new and completely different with a local expert. C'est pas mal, hein? Here's a list of 5 things to do in Paris with locals that we think will make any trip to the city of lights one that sparkles in your memory for a very long time. Allons-y!
Enjoy crêpes in a local's house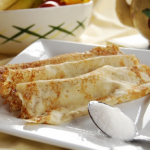 If throughout history if all we remember France for is its ability to perfect the delicacy known as crêpes, I'll be a happy person. The light, fluffy and indulgent pieces of joy are super easy to make and even easier to eat. Whether savoury or sweet, whatever you wrap in these doughy little delights is sure to put a smile on your face. So, what better than to pop to Leroy's apartment, a Paris local, and enjoy good conversation, good food and even better atmosphere. Yum.
Shop like a local (minus the prices)
Shopping is a national sport in Paris. It's not surprisingly considering the fashion houses that were born in this stylish and on trend city. From the likes of Christian Dior to Coco Chanel to avantgardes like Jean Paul Gaultier, the city breathes fashion from sunrise to sunset. But, there are few people who know where to find the real gems in the city. Jeanne, however, is a true Parisian fashionista. If you're on the hunt for a little unique treat, let Marchand show you the doors that hide some of the city's best treasures.
Go fishing (yes, really)
For something truly off the beaten path and slightly bonkers (at least in the context of Paris…) then a little fishing might lighten up your trip. Or at least have you asking yourself: am I really going fishing in Paris? It's possible, I swear. This isn't fishing to kill, it's just a little bit of fun. You get to head to Canal Saint Martin with Antoine who will teach you the basics of street fishing (yes, it's a thing) and you can have a little bit of nature in the concrete jungle of Paris. Do it, even if just for the story.
Let them eat cake
If you're in the mood to feel a little Marie Antoinette (because, really, who doesn't?) then a picnic might seem like the best plan in the world. But, not just any picnic, of course. A picnic in the forest of a regal and opulent castle. The Château de Vincennes was constructed for Louis VII in the forest and is a walk into Paris's royal history. Now there's a chance to have a picnic with Loreto, who will fill you in on all the history as well as fill you up with delicious food. Doesn't sound like the worst afternoon in the world, right?
Dine with the World's Most Famous Host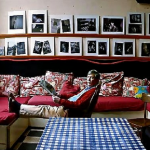 No, really. I'm not kidding with this one. You have to try it. Jim, who hails from America, has made Paris is home in all senses of the world. He hosts dinner parties every Sunday but they're not just regular dinner parties. These little events have seen the likes of people such as Yoko Ono, John Lennon and Mary McCarthy. Not a bad line up. Jim's seen it all and is ready to share his stories with you over a few drinks and a spot of dinner. You'd be crazy not to do this.