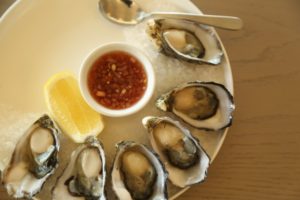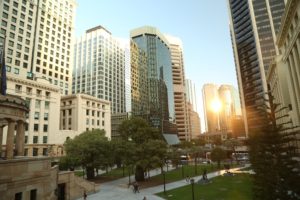 Known for their beautiful stretches of beach, exotic wildlife, and iconic architecture. Australia has a variety of destinations for tourists to visit. If you have never been to Australia before, it can be difficult to decide what you want to see.
Planning in advance can make the process easier, so we've put together some ideas for sightseeing. Once you've arranged your eVisitor visa Australia, head to these hotspots for the best Australia has to offer!
Here are the top 5 destinations within Australia that are a must for sight-seers and world travelers.
1. Cairns
Popular with both locals and tourists, Cairns is one of the most frequently visited cities within Australia. This Queensland city contains perhaps the most famous Australian attraction: The Great Barrier Reef.
With over 2000 species of fish and 500 species of coral, this natural attraction has been named one of the Wonders of the World. With opportunities for snorkeling and scuba diving, the Great Barrier Reef is not to be missed.
Cairns also offers other beautiful natural wonders nearby, including the Daintree Rainforest, the oldest rainforest in the world, and wild swimming at the Crystal Cascades.
2. Melbourne
Cited as the most visited place within Australia, Melbourne offers a variety of attractions, easily accessible through their free city tram. Attractions within Melbourne include the Royal Botanic Gardens and Immigration Museum.
Melbourne is also home to the oldest art gallery in Australia, the National Gallery of Victoria. This hub of creativity and culture offers both national and international art and is not to be missed.
If you enjoy road trips, you can also take a journey over the Great Ocean Road. Alternatively, or a more relaxed afternoon, visit St Kilda, which offers a beautiful stretch of beach as well as a historic funfair.
3. Sydney
Known for its picturesque views and iconic tourist destinations, Sydney is well regarded amongst travelers for the variety of activities it offers. Both natural and manmade fetas of wonder can be found within this city.
Perhaps the most iconic landmark in the city is the Sydney Opera House, which boasts unique architecture as well as great photo opportunities for those who want proof they have visited.
Furthermore, Sydney also has the heritage district known as The Rocks, which has houses over 100 years old. Travelers can also climb the 134 meters to reach the top of the Harbour Bridge, which offers great views of the city.
For those looking to escape to the coast, Sydney has several beaches, including Bondi Beach, as well as the Blue Mountains within traveling distance.
4. Gold Coast
This Australian city offers something for everyone, with many long stretches of beach, natural rainforests as well as famous theme parks, great for little ones and adults alike!
Some of the top theme parks include Dreamworld, Whitewater World, and Warner Bros. Movie World. There is also the opportunity for hiking on trails such as Mount Tamborine.
For those wishing to ride the wild Australian waves, the Gold Coast offers some of the best beaches in Australia, visitors can soak up the sun. Surfer's Paradise is regarded as one of the most popular surfing spots on the Gold Coast.
There is also plenty of opportunity for natural immersion, as the Currumbin Wildlife Sanctuary has many native species including, koalas, crocodiles, and kangaroos. Tourists can also get up close and personal with the wildlife by whale watching.
5. Adelaide
With a lively food scene, variety of wildlife, and cultural hotspots, Adelaide is another great option for tourists. For those wishing to kick back and relax, there are a variety of wine tasting tours available that are sure to whet your appetite.
The National Wine Centre is an ideal place to sample the flavors of Australia, as well as vineyards in Adelaide Hills and Clare Valley. The Art Gallery of South Australia also has local and national art to view and enjoy.
For those looking to experience Australian animals, the Cleland Wildlife Park offers koalas and wallabies. If you're crazy about kangaroos, travel to Kangaroo Island to see wallabies and sea lions in their natural habitat.
Between the months of May and October, Adelaide also offers the opportunity to whale watch via the Fleurieu Peninsula, a sight not to be missed!