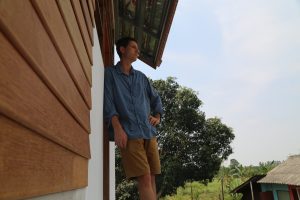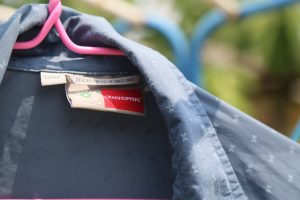 With a trip to Thailand planned to celebrate Songkran (the Thai New Year's festival, which thankfully involves lots of water fights during the warmest time of the year in Thailand), I grabbed a couple of lightweight clothes to wear in Thailand's notorious intense and oppressive tropical heat and humidity. One day I spotted the heat index at 115F equivalent to 46C.
First up was the Craghoppers Bermera travel shirt – created with InsectShield fabric tech, treated with Permethrin which repels not only mosquitoes but also ants, flies and other biting critters. Before I owned a shirt like this, I had no idea this technology even existed – based on past experience, mosquitoes in Thailand tend to be quite annoying in the late afternoon and evening hours.
Most of my trips to Thailand have been in December when the mosquitoes are particularly bad. Despite swatting mosquitoes every night, I had very few bites. The shirt worked as advertised – although the real test will be when I return to Thailand later this year during the rainy season.
And the Bermera shirt is built with Solarshield technology which blocks UV rays, which this time of year can be very intense. Other pluses include, very light weight (it rolls up very small and didn't take up much room in my backpack), whisks moisture away from body, and has two security pockets built in. Buy this item here.
To summarize the shirt's features:
– InsectShield
– SolarShield
– Moisture control
– Lightweight
– Wash & Wear
– Security
– 2 pockets
– UPF 50+
– 185g
– 100% polyamide
Accompanying the shirt was another Craghoppers product, the Bardsey Jeans Indigo Denim created with NosiDefence – a type of tightly woven fabric that mosquitos cannot penetrate.
Founded in 1965 in the UK, Craghoppers has grown into a global company. They offer a Guarantee for Life on all of their products. For more information visit: www.craghoppers.com