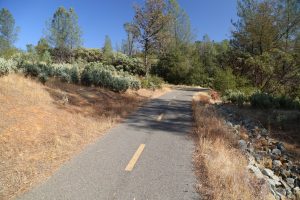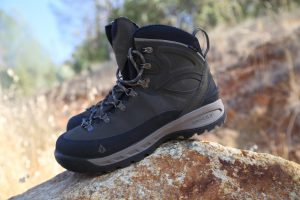 Excited to test out my new Vasque hiking boots I headed up state to the northern reaches of California. I stopped in Redding, a town known for outdoor activities and featuring plenty of hiking trails in the surrounding hills. I headed out towards Whiskeytown Lake and then found myself in the back country hiking down several dirt footpaths.
The Vasque Snowblime Ultradry™ Hiking Boots are ideal for winter use in the snow but certainly are good for summer backpacking needs. Not yet able to get up to the snow I gave these a good test run on the dirt and through some small creeks. I am very impressed with the support around the ankles. These are heavy duty hiking boots.
The insides are well padded with 200g 3M™ Thinsulate™ insulation, UltraDry™ waterproofing, a fleece collar and waterproof PU-coated leather. Plenty warm for cold winter hiking. I could have used these when I was in Antarctica last year!

I can now check off footwear on my winter checklist!