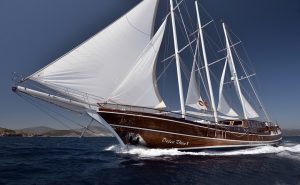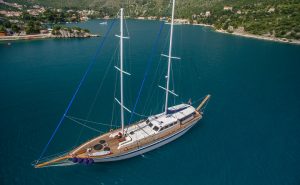 When you choose to cruise the crystal clear sea in Croatia and enjoy the beauty of its wonderful bays and alluring medieval town, how best to explore this wonderful home of the Dalmatians if not on a gulet.
There is never a boring time in Croatia and you can rest assured that once you visit Croatia, you would see the world from a whole new perspective as Croatia is a small but stunning country with an unrivalled scenery and a blend of small villages, towns and all the ancient ruins in between. In Croatia, regardless of who you are or what you do, there is always something for everybody.
Just in case you are wondering, below are some of the wonderful things that you can do when you visit Croatia for your cruise;
• Explore the Sea: soak in the sweet smelling sea breeze as you cruise along the coast, have fun and put your fishing skills to the test. Cast your hook and see what goodies the sea holds for you.
• Do Some Climbing: the rocks and daring mountains in Croatia eagerly await your leap! Do not keep them waiting!
• Water Sports: there is no better place to pump up your Jet Ski than in the crystal clear waters in Croatia. Enjoy a myriad of watersports!
• Enjoy Nature: Soak in the sun at the wonderful bay, treat your eyes to a beautiful scenery and your mind to the wonders of serenity and a fresh breath of ocean breeze.
A trip to Croatia will leave your eyes amazed at the beauty and splendor of the country. Here are some of the things that you can see when you visit Croatia;
• Beautiful Bays: Croatia boasts one of the most beautiful and crystal clear bays in the world. Treat yourself to a warm sunbathe while enjoying the backdrop of wonderful scenery.
• Visit Dubrovnik: Explore this amazing Croatian town, Dubrovnik is a tourist hotspot and a very warm and hospitable city.
• Visit the Primosten Island: This island can be compared to a slice of paradise. Enjoy quality time while you appreciate nature and enjoy the local culture.
• Visit the Idyllic Secret Beach: Enjoy the shores as you have some fun or sunbathe at the crystal clear idyllic Beach in Croatia.
All this and over 1,200 Islands are waiting to be explored. With more than 35 gulets to choose from, you are all set for your Croatian gulet adventure. Without much ado, Begin Your Gulet Adventure in Croatia.