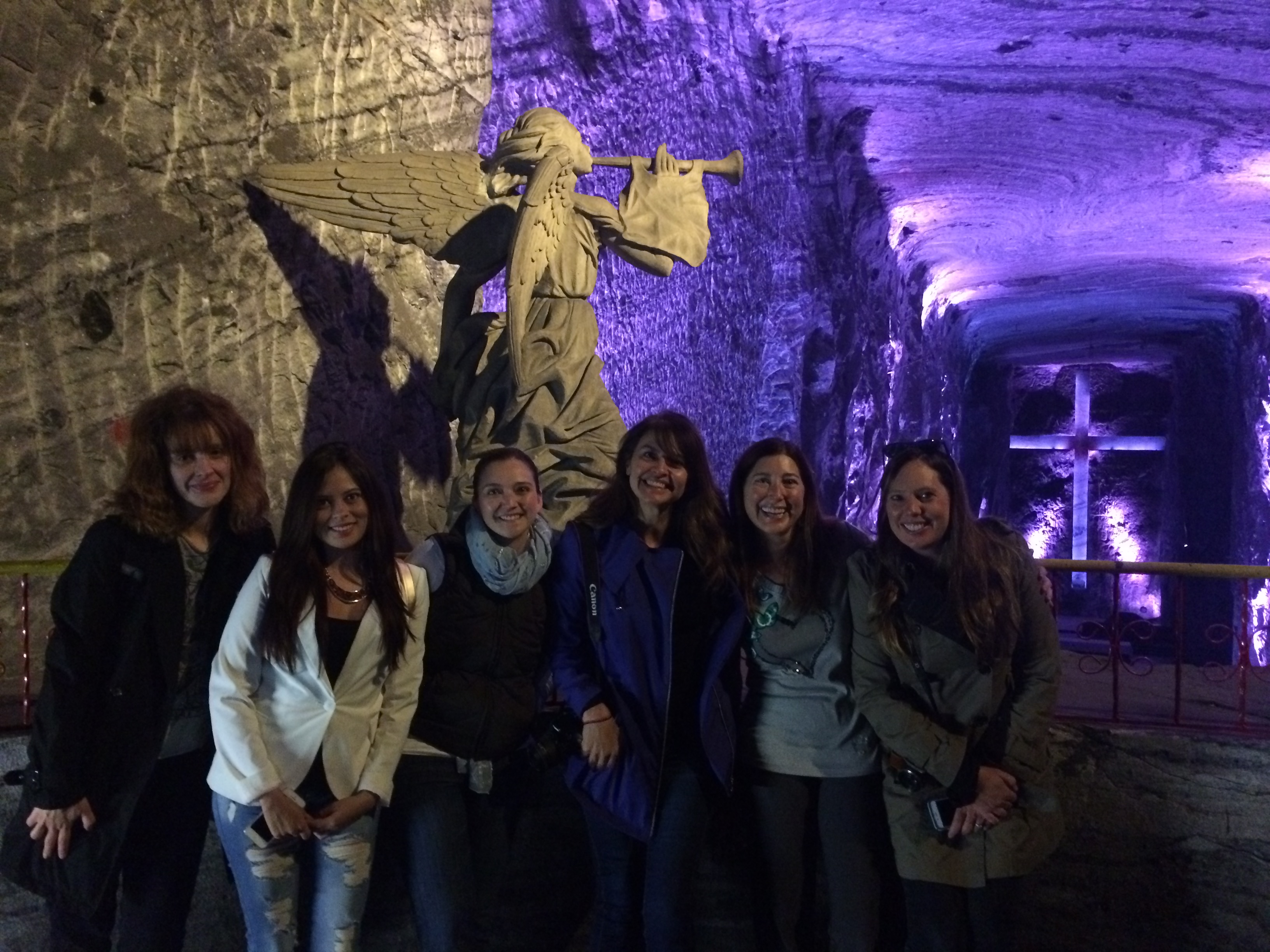 The Easiest Way to See Bogota, Colombia Bogota, Colombia has never been easy to get to. Until now! Avianca is offering a new direct flight, straight from Terminal 2 at LAX, all the way to Bogota, Colombia. This new direct flight is the easiest way to reach the unique city. Lisa Niver, Founder of We Said Go Travel, boarded her flight to Bogota and enjoyed incredibly fresh food on the plane.
When Lisa arrived in Bogota, it was raining, but that didn't stop her excitement! She checked into her modern, sleek hotel room at the Hilton Bogota. The hotel offers many amenities, including a restaurant, bar and fitness center. The restaurant at the Hilton Bogota boasts delicious local treats, such as Arepa, a corn patty with quail egg. Breakfast is an elaborate buffet with endless options.
La Candeleria and Monserrate: Historical Districts La Candeleria is one of the most historic districts in Colombia and has buildings dating back to the 1500s. This quirky neighborhood even hosts a juice stand, where you can borrow a phone and get charged by the minute, instead of adding minutes to your own phone. You can take a tour of Simon Bolivar's house and his mistress's house, whom they called "The Liberator of the Liberator." Don't miss the Temple de San Augustin, one of the most beautiful colonial churches in Bogota. Next, hop a cable car up to Monserrate and get your fill of nature while riding through the trees. While in Monserrate, have lunch at Casa de Santa Clara for a view of the entire city of Bogota and some beautiful local music. Order the Ajiaco, a traditional Colombian soup.
The Salt Cathedral To visit the Salt Cathedral in Bogota, prepare for a few surprises! You can taste the 100% pure salt right off the walls! An electric light system lights your way through dark tunnels, and shows the flags of every country!
The Salt Cathedral is the only cathedral in the world built inside a salt mine 590 feet deep. It has nine different spaces with capacities ranging from 14 to 3,000 people. The Cathedral also features a salt waterfall, stores and a coffee shop 180 meters underground! Lisa bought a new emerald ring–gems and shopping underground. And yes, you can also attend mass there! The Salt Cathedral of Bogota is a highly unique experience.
Stay tuned for more exciting Colombian adventures, including the best destinations for art and food! Thank you to Procolombia the entity that promotes investment exports and tourism in Colombia.