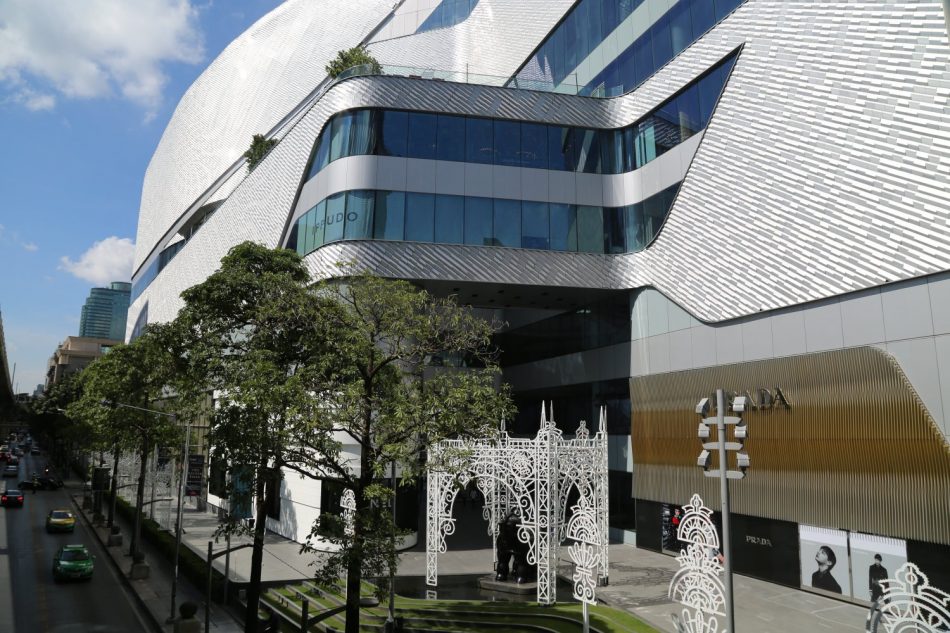 We flew in last night over a sea of lights spread as far as one could see. It was Bangkok – one of the planet's greatest cities. At midnight along Sukhumvit it was a mix of lights, traffic and people wandering the streets in search of sleep, sex and alcohol.
This latest visit was a throwback for me offering a nostalgic reflection on my first trip to the Kingdom in 1996 (on the way to Nepal). Then as now, we landed at Don Muang airport. I remember every detail of this airport including the cardboard cut outs of flight attendants, the long walkway to immigration and the bathroom near the luggage carousel where I shed my warm winter clothing back in 1996 for the more favorable shorts and t shirt – more appropriate for Bangkok's always warm weather.
And I remember the smells – that has not changed – the musty scent bred by an older building and fed by the ever present humidity. Today Air Asia has taken over most of the airport since other carriers have moved to the much newer Suvarnabhumi Airport. Lost in my memories I was jolted to the present by people walking around with with Iphones and Ipads. Back then, on my first visit most people did not even own cell phones.
This afternoon, I stepped out of one of Asia's largest malls, Central World and was greeted by a beautiful calmness and quiet for a moment despite the hundreds of people milling about on both sides of this major shopping section of the city. Perhaps this was a result of the stopped traffic, or the feel of a very dry day (not humid) or the unusually blue skies or even perhaps it was just the moment of a late Sunday afternoon. But then the normal Bangkok "hum" quickly resumed – traffic began moving, horns started blaring and a nearby blind singer resumed his wailing.
Living on bone dry potatoes, taro root and sweet yams for the better part of the last two weeks in the remote highlands of Papua New Guinea the culinary choices in Bangkok overwhelmed us. We were like kids released with an unlimited budget in a candy store – limited only by the size of our stomachs.
The 6th floor of Central World is a blur of people and culinary choices containing one of the best super markets in the city. The International choices for something as common as balsamic vinegar and olive oil are astounding. This is our go to market when we want anything food related!
A Japanese Anime festival was being held on the first floor of Central World and tiny women with pink and blue hair colors were running around posing for pictures with the endless lines of young fans.