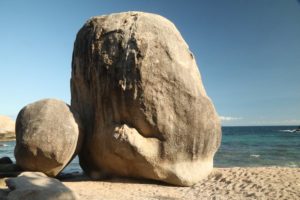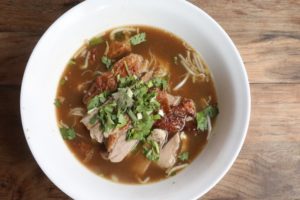 One of Thailand's more beautiful islands is located about 1:15 minutes from the pier in Chumphon by water taxi. This is the shortest distance from the mainland although ferries also run from Surathani, further to the south. All tickets can be purchased online. This island offers an ideal balance between tourist infrastructure and natural beauty. Normally Koh Tao would be crowded with both Thai tourists as well those visiting primarily from European countries including Russia and China. But at the time of our visit, visitors from Russia and China were nonexistent.
The island can be traversed in about 20 minutes by vehicle and only contains one main road with a number of side roads leading to resorts and or small beaches. The best way to get around the island is by motor scooter; these are readily available for rent. Every person I know who has ever ridden one of these has crashed; we saw several tourists with bandages on their legs and arms, presumable road rash from crashing on their scooters.
One of the highlights are the tiny beaches, often framed by large rounded boulders. A couple of our favorites are the beach at Coral View Resort (where we stayed for a week and a half), Mol's Beach Bar (very chill vibe here) and Ao Tanote Beach. Visitors should also make the short boat ride to the gorgeous Nang Yuan Island with its picturesque beach and snorkeling/diving spots. Many of the island's hotels offer a half day or full day snorkeling package to this island, including lunch.
Accommodation on Koh Tao tends to be priced from budget (fan room only) with no immediate beach access to moderately priced stays which include a larger AC room and easy access to private beaches.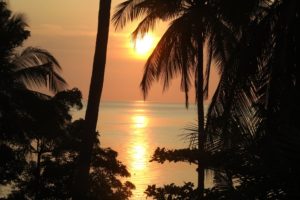 Several elevated places worth visiting include Sun Suwan Viewpoint (be sure to visit the small but inspiring temple next to the trail leading to this viewpoint), John-Suwan Viewpoint (with a very steep but doable trail helped by several ropes culminating on top of a series of giant boulders), Mango Viewpoint and West Coast viewpoint. From several of the viewpoints one has excellent views looking across the water at Koh Pha-nga and even in places of Koh Samui.
When I visit an island like this I take full advantage of my time by doing as little as possible. Sleeping in late, massage every other day, drinking a cocktail or two every evening followed by a meal at one of the many Thai restaurants on the island.
The marine life is not to be missed with excellent diving and snorkeling opportunities. If you are snorkeling from the shore, focus your efforts on areas of the shoreline covered with boulders. These rocks often extend underwater and are home to a beautiful diversity of marine life.