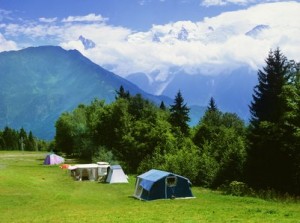 Family holidays to French campsites have been popular for a long time now but do you know just how much is on offer these days?
Go Swimming
One of the big attractions of the best campsites is the swimming pool. In fact, in some places you will find a number of pools as well as waterslides on offer. These are terrific for enjoying some family fun splashing around and you might find that it takes you quite a bit of effort to drag the rest of the family out of the water when it is time to do something else.
Use the Children's Clubs
Parents are generally delighted when they see that their campsite offers a kid's club. These clubs give the youngsters a wide variety of things to do while the parents can relax and have a meal or a drink or two.
Explore the Region
Most of the very best French campsites have so many attractions in them that you will be tempted to spend a lot of time there. This is perfectly fine but you should also look to get about and explore the region. Again, by looking at the details of the sites you are interested in on a quality family holiday website, such as Eurocamp.co.uk, you will be able to check out a map of the region and see what local treasures there are to be discovered.
Play Some Sports
Another big feature of many of the most popular sites in France is that they offer a wide range of different types of sporting activities. For example, you might find that you could get a family game of tennis, play some volleyball, use the gymnasium or even get in some archery practice. Even families who don't play a lot of sports together at home will find that this is a great chance to do so on their holiday.
Hire Some Bikes
The final activity to consider is perhaps going to be one of the most rewarding as well. If you go to a campsite which offers the rental of bikes as an option then it could provide you with the means to enjoy a top class family day out. This is an enjoyable way to explore a large part of the region and to take away a picnic to make it a great day out for everyone.