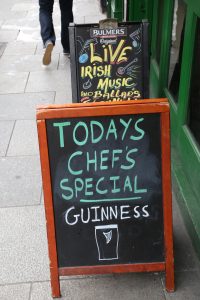 The only thing I figured out how to do during my short stay in Dublin was crawl from pub to pub. In fact I am writing this now from the standing room only interior of Grogans Castle Pub. Everyone is drinking beer out of Guinness glasses but I am drinking a Swedish Cider. And apparently a cheap one at that. Speaking of cider I've finally discovered a country that can give Sweden a run for the money on the matters of quality cider; that would be Ireland!
This pub culture is cozy, warm and inviting – and at times crowded. Each pub is different in its own way – the common denominator is character and the people who frequent the establishments. Ireland has had centuries to perfect the art of the pub; in my travels, I cannot recall coming across such a ubiquitous drinking culture like I found in Dublin.
Before this stop it was Keoughs, and prior to this it was Doyle's of College Street for some more cider paired with Bangers & Mash.
The oldest pub in Dublin is the Brazen Head which dates back to the year 1198. However, even at that ancient age, it is not the oldest pub in Ireland – that would be Sean's Bar in the town of Athlone – about halfway between Dublin and Galway. This bar has been recorded as dating back to 900AD and is also considered the oldest bar in Europe!
Arguably the alcohol highlight of the day was a three hour visit to the Guinness Storehouse where seven levels of exhibits and various tasting opportunities await the hard core beer enthusiast. Founded in 1759 by Arthur Guinness, this company has grown to one of the worlds most recognizable beer brands and if the crowds at the storehouse midweek were any indication, this company has a true cult like following!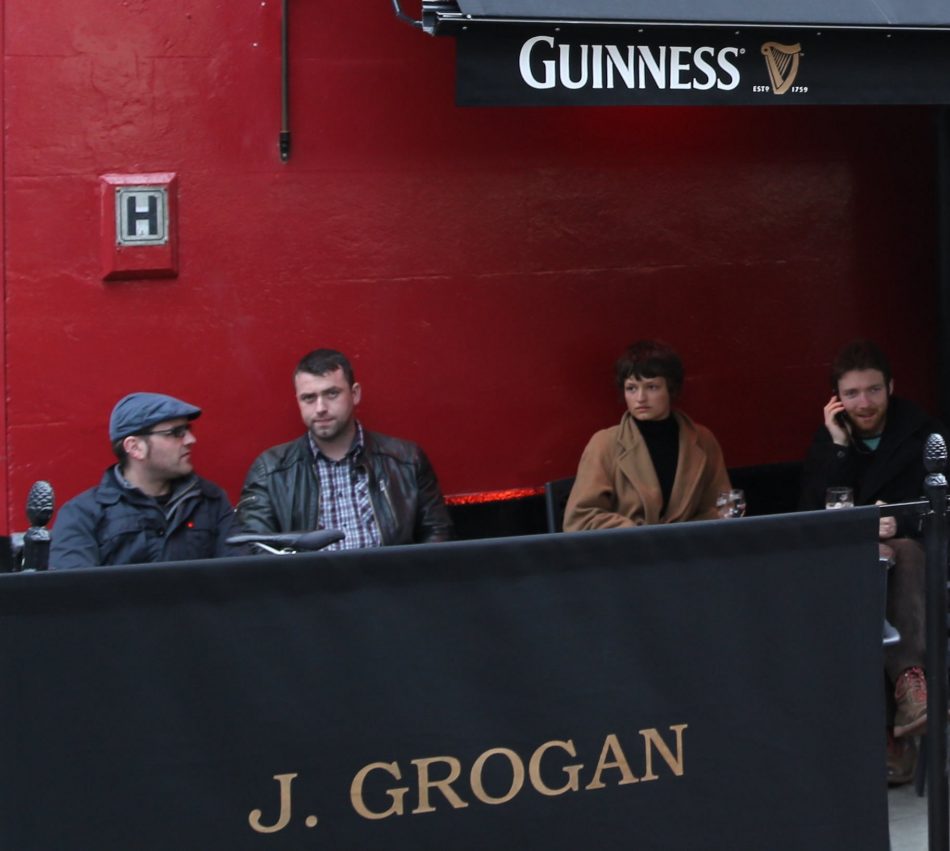 The self guided tour (with audio if desired) covers a wide range of information about this company – from their history, how they brew the beer, ingredients used, their works with charity, an exhibit covering a variety of their ad campaigns and of course plenty of opportunities for tasting – including on the upper most level with a 360 degree view of the city, the Gravity Bar.
It can get super busy here; during our visit it was wall to wall people drinking beer. But the mood is great – certainly fueled by the beer as well as the fact that this is the headquarters of Guinness. And there are several other small restaurants on the upper levels – as well as several tasting rooms.