The following are some highlights from our latest trip to Europe: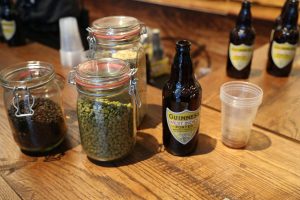 Partying late late in Belgrade Serbia – awesome party town, night clubs on old boats in the river.
This was going to be museum-less trip, but we made exception for Nikola Tesla museum in Belgrade – we visited the museum and were duly impressed with the exhibits in action and hearing about his life on the guided tour
Budapest – Buda Thai restaurant, one of best Thai restaurants we've eaten at outside of Thailand
All the thermal baths, amazing!
4 hours of caving outside of Budapest, in places so small we just barely squeezed through – dark, so narrow, have to lie flat to get through many small tubes and narrow crevices, crazy!
Montenegro, small town of Kotor – wow. Small islands, sleepy UNESCO old town – awesome architecture, swimming etc, we got "stuck there" in a good way
Brac Croatia – rented motorbikes and drove from from village to village on this island – clear water, off roading on rugged remote trails on our motorbikes, amazing food and wine and prosciutto, could live on this island in heartbeat, got away from tourists
London – awesome International food and history – also participated on an organized archeological dig right on the river banks of the Thames next to the world famous Tower and London bridges! We found smoking pipes dating to the 1500s and tons of animal bones.
This is only organized once per year in London by the City of London Archeological Society.
London is one of if not the most expensive city I've ever been to.
Can't wait to head back to Europe next month – this time to Northern Europe 🙂