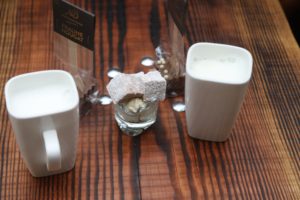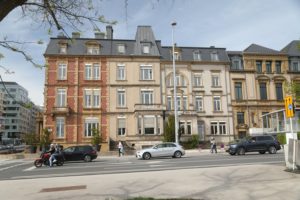 What an amazing day, from racing through the rural Luxembourg hillsides up hills at 240 km/hour in a new Porsche 911 Carrera 4S to gorging on local Sauerkraut and Wienershnitzel at the Schueberfouer fun fair held every year since 1340, (670 years and counting – I've scheduled a return in 30 years for the 700th one).
We visited Moselle, Luxembourg's largest wine region. The focus here is on white varietals with some Pinot Noir thrown in for good measure. Immediately on the other side of the Moselle River is a German wine growing region where their rieslings are a bit sweeter than the Luxembourg counterparts. Grapes from two different countries are merely a hundred meters apart in some places.
We drove through small empty villages among beautiful European architecture, hillside cobblestone streets among acres and acres of vineyards. This is a cocktail free trip for me since I somewhat inebriated myself on cocktails in the San Francisco Airport. Not to worry, there is plenty of wine at my disposal.
Not knowing what to expect and having no plans whatsoever before I arrived here, I wasn't sure how this trip would turn out. However this entire city and countryside feels like some location in a fairy tale and I am having a great time exploring most everything by foot. I brought the California sunshine with me and its bright blue days with a few wispy clouds hanging around making for good photos with warm temperatures in the upper 80s. In my travels it is rare when you have that perfect combination of temperature, humidity and bright sunshine which makes if feel exactly like spring especially with the surrounding bright green hillsides and vegetation.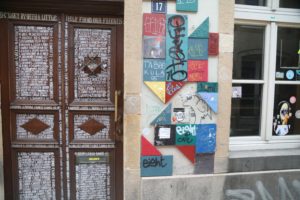 Leaving the sauna this evening the lifeguard spoke one word to me, "Adi", which is goodbye in Luxembourgish. However I thought he was speaking French to moi, so I replied "Adiue", however I was told immediately after this encounter, that I just told him, "goodbye for life and I will never see you again", which when thinking about it makes sense, yet this was not the most polite thing to say!
Luxembourg City is made for walking; everything is located so close by. You can be within the country by taking a relatively short walk and within a half days drive or less you can be in Paris, Frankfurt, Belgium or Amsterdam.