When I first came to Europe – Internet cafe's were plentiful – seemingly several per block in the more touristy cities. Over the past 6-8 years I've been to Europe many times and have seen the Internet cafe's disappear. Even this afternoon while traveling through the Cote d'Azur in southern France I saw several old Internet cafe's with the name of the business fading above the currently empty location.
Friends who don't travel are often amazed at how bad the Internet is around the world when I correspond or try to correspond with them from abroad. At home, the Internet works and these days a high speed connection is taken for granted.
Using mobile phones with a local sim card and data plan as a hotspot is often a good way to go – allowing you to use the net via any other devices you have (assuming the provider allows this, sometimes they charge extra). This is also a good backup to any hotel/hostel's wifi plans.
In general I often find the higher the price of the hotel, the higher the price the Internet. The quality of the hotel abroad often does not seem to relate to the quality of the Internet.
Here are a few common ways hotels handle internet for their customers.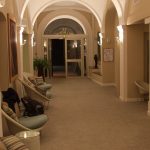 1. Charge for it: Comment – Internet should be free/included at hotels
2. Print out full sheets with a user name and password to every person who requests Internet: Comment – what a waste of resources.
3. Internet is only available in the lobby: Comment – this one is fresh in the mind as we are paying 180 euro for one night for a French Riviera seaside room with balcony and the Internet is not available in any of the rooms
4. Blocking access to many sites, messaging programs or FTP programs: Comment – this problem is quite common – and I've run into it many times.
5. Slow Internet: Comment – still very common. For a variety of reasons. Bad signal, bad location, etc.
6. Weak coverage: Comment – I've traveled with a signal booster antenna for such situations. More common than you would think
7. No coverage: Comment – this is very common in hotels in less developed parts of the world – some places do not have wifi but rather have usually outdated computers and software available for using the Internet
8. Constant disconnects: Comment – I run into this fairly often regardless of which part of the world I am traveling in. Sometimes requesting a router reboot will fix this.
9. Limiting Usage: Comment – Internet usage is limited by the hotel a certain block of time and then you need to go back to reception to get a new login/pwd – this is really annoying and in my experience a number of times the new login/pwd doesn't work and you have to yet go back again to reception. Depending on the hotel, some will let you take extra login/pwds – but many will not.