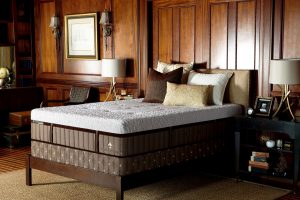 Earlier this year I was introduced to a Stearns & Foster Mattress with a stay in the Fairmont Hotel in San Francisco. This particular Fairmont is located on top of Nob Hill which already gives you nice views of parts of San Francisco simply based on the elevation. However one can be treated to more spectacular views by staying in a room on one of their uppermost floors.
Visually I feasted on memorable views from the 14th floor overlooking Coit Tower and Angel Island in the distance. This bird's eye view really gives one a sense of how small and compact San Francisco is. I enjoyed a restful sleep on the Stearns & Foster Mattress.
I was looking forward to when a similar mattress would be delivered to my home. Timing on the delivery ended up being perfect as I have been on the road for most of the past month with both several short domestic trips and time in the Caribbean.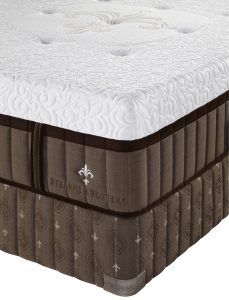 Considering that most people spend 6-9 hours per night in their beds – a sleeping surface becomes a highly personal object. For the past 10 years I've slept on the same mattress – in that amount of time you create a certain 'bond' with your bed. So when you change mattresses that bond becomes disrupted. At least temporarily. And perhaps you worry a bit to much about this change!
However, after a few days of sleeping on my new Stearns & Foster Queen size mattress I've already forgotten about my old lesser mattress. My new Queen Mattress has a 'Luxury Cushion Firm' designation – referring to excellent support on the surface of the mattress with a slight softness. This makes for an extremely comfortable sleep. This mattress is also a Lux Estate Hybrid meaning it is built half with foam and half with springs.
Since I am often on the road (depending on the time of year) it is comforting to know that when I return from my trips (especially when jetlag is a factor) I will have a comfortable mattress waiting.
A hand crafted experience like I enjoyed in San Francisco earlier this year and my new mattress ties in well to the Handcrafted Getaway to Venice, Italy being offered by Stearns & Foster® + Jetsetter. They are giving away this trip plus a Stearns & Foster® bed to one very fortunate winning entry. You can enter by sharing one photo which captures either a memorable moment or an item that means something to you. Examples could be a culinary experience, awesome views or your favorite car.

Disclosure: This is a compensated partnership with Stearns & Foster & Jetsetter. All opinions are 100% my own.