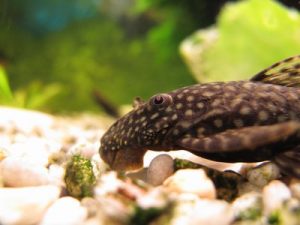 With news of a giant eyeball washing up on a beach of Florida earlier last week, perhaps it is time to step back and take a look at some of the weird and wonderful animals that live in the beautiful waters of the sunshine state.
Although scientists aren't as yet quite sure as to which species the eyeball originates (the toss up is currently between an oarfish and a squid), the 3 million anglers that visit Florida every year will be happy to know that the beautiful Atlantic and Gulf waters are simply teeming with a large variety of fish. With so many different kinds of holidays available in Orlando, Florida, Florida 4 Less travel agents offer a large variety of package deals. Here as some of the great water dwelling creatures to be found in Florida:
Oarfish
Sometimes found up to thirty feet in length, these deep sea beings are known to roam the warm waters in line with the equator and can be found in the Atlantic, Pacifc and Indian oceans.
Interestingly their bodies are scaleless and despite their large size, feed of crustaceans in the water along with jellyfish and squid.
Sawfish
With a snout that is similar that of a saw or chainsaw, the Sawfish is quite possibly one of the strangest looking animals in the waters of Florida (not to be confused with sawsharks).
Unfortunately they are listed as critically endangered by the IUCN and the only legal trade allowed of these animals is for conservation.
Found in tropical and sub-tropical areas of the Atlantic and Indo-Pacific they can live in both freshwater and salt water environments although only in water that is shallow and muddy.
Despite their menacing looks, sawfish only ever attack unless provoked or surprised.
Pacu
A fish that was once only found around the pleasant waters of South America, the Pace fish has been reported as far as Wisconsin, and have been known to outgrow their tanks in captivity.
If caught for food they have been described as 'delicious' for eating and are common amongst the rivers of the Amazon where many an angler has enjoyed catching the sometimes giant fish.
With the proper care, the can also be responsive to their owners and make quite satisfying pets. One man was known to own his Pacu for a period of twenty years and stated that he often stroked it "like a dog".
Suckermouth Catfish
Found in slow moving streams, canals and lakes, the fish are also known to spawn along shallow waters along the shoreline. Although little is known about their natural habitat, they are commonly found amongst South and Central Florida.
Although the fish are highly prized aquarium fish, they also make a fine dish! Although difficult to clean, the fished can be 'cooked in the shell', leaving you to slide the steamed meat into your plate.
Florida Gar
A fish that has been around since the time of the dinosaurs, the Florida Gar can be found both in Georgia and Florida and can reach lengths of up to three feet in length.
Though they are fun to catch and are edible, they are not the most popular culinary choice. Though their meat yields the texture of chicken, it is reputed to have a similar taste to alligator, which is interesting when you consider that they are both prehistoric animals.
Hungry fishermen must be wary however as their eggs are toxic to most animals including us humans!