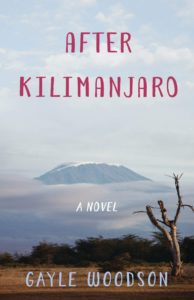 For Sarah, a young surgical resident – the decision to go to Tanzania for a year becomes a life changer – both professionally and personally. Working in a small and remote village she discovers, that despite being against the law, a still high rate of female genital mutilation occurring around the country. And learning about the high rate of maternal mortality – she decides to fight both and begins an experimental program providing training to birth attendants.
Meanwhile, her personal life is also affected. Despite being engaged to a man in the USA – the distance apart causes them to grow in separate directions. She meets a handsome doctor who shows interest in her; while not being initially swept off her feet, her feelings for this person grow over time.
This is an engaging read by Dr. Woodson – tying together medical work with a slowly developing love story culminating in several unexpected twists and turns.
To order a copy, click here.