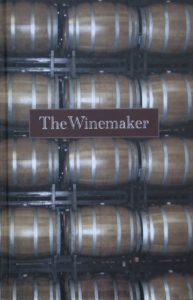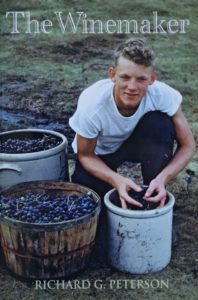 This is Dr. Richard Peterson's first book – and you wonder why it took him so long to write a book – until you finish it. Then you will understand perfectly. Throughout his career he has done everything but sit idle.
If one grows up with a connection and appreciation of the land, one keeps that throughout his entire life. Dick's upbringing was during the Great American Depression outside of Des Moines, Iowa. From the outside, his family was painfully poor scraping by in the late 1930's with his fathers $9/week coal miners salary supporting a family of six. However, you will notice in the title of the first chapter the word "poor" is crossed out. Dick never felt poor growing up; the first seventy pages or so describe in vivid detail his upbringing and life in rural Iowa.
An American Treasure in the wine industry, Dick has lived a life diverse in experiences from his time served in the Korean War, to an integral role in a number of well known wineries and winery projects, to his valuable contributions and innovations to the wine industry to studying or working with some of the brightest in the industry and beyond (André Tchelistcheff, Glenn Seaborg, Linus Pauling, Ernest & Julio Gallo, his own daughter Heidi Barrett – the list goes on).
The stories contained within are not only about wine making and historical insights into the industry but also just as important – about interpersonal relations and the decisions forged that either helped grow or stunt a business. Owning a winery is not an inexpensive business – there is an old adage bandied about and it is true, one needs a large fortune to make a small fortune in the wine business – and time needs to be on their side.
This is an engaging read through 50 years of wine-making history in which his unique contributions have touched the industry worldwide; this is one wine book you will not want to put down.
Obviously Dr. Petersen took the advice his mother gave him long ago – she said, "Don't you ever retire; if you retire, you just get old and die".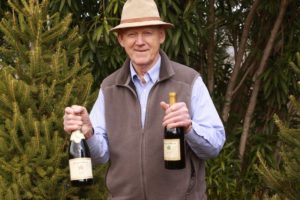 Today, in his 80's Dr. Peterson continues to be actively involved in wine activities with a schedule that would put younger people out of breath. He judges at wine shows, is an expert witness in wine related trials and manages what is the most unique vineyard in all of Napa Valley – the Wrothem Pinot Noir Clone (an estimated 2,000 year old clone of Pinot Noir that was growing "wild" in a village in the UK).
It is rare to find a cloth 'bookmark' built into the binding of a book these days – The Winemaker includes one which is certainly helpful as you make your way through the 380+ pages.
To order The Winemaker, visit www.richardgpeterson.com/the-winemaker-book