Many of Saigon's primary attractions are located in District 1 or 3 and often are within walking distance of each other. Tours outside of the city are usually reached by bus. Here are a few attractions that we have visited during multiple trips to Saigon.
Ben Thanh Market is located in District 1 and houses numerous vendors selling a wide variety of handicrafts, souvenirs, fruits and vegetables. This market was first built in 1914. Large enough that one could easily spend several hours here. Always a mix of locals and tourists. Open daily from 6pm until 6pm and then part of the market is open from 6pm until 10pm as a night market.
Cu Chi Tunnels are located about 70km outside of Saigon – with the terrible traffic in Saigon getting out of the city will take a long time – allow about 2 hours to reach the tunnels from the city center. Buses leave from the main back packers street at 8:30am and returns to the backpacker street (by way of the War Museum where you have the option to get out there) at 2:30pm.
Another popular trip to the tunnels is the full day trip leaving at 8:15am from the backpacker street and returning at 6:30pm. This trip combines the tunnels with another attraction, usually the Caodai temple. This temple is a popular place of pilgrimage, mostly for south Vietnamese – great area for photos as you will be there around their noon time prayer service.
The Cu Chi area was the site of many bitter battles during the Vietnam/American war.
A series of tunnels were dug during the war to escape the battles by going underground. Over 200km of tunnels were dug, one branch even led under an American base that was located nearby. From the center of Cu Chi it was a 10-15 hour crawl/walk to the base. The tunnels are narrow and very low – and one has to crawl or stoop in most of them. There are different levels some just a few meters below the surface some much deeper. The first level contained many booby traps such as poison laced spikes hidden under a hole camouflaged as the regular earth.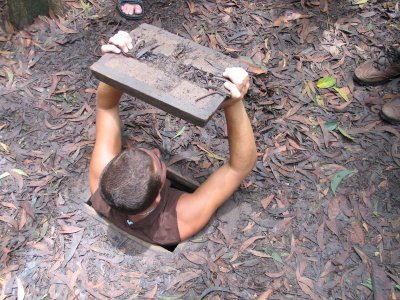 The central area around the Cu Chi village was heavily bombed with agent orange defoliate – our guide said that regrowth began 35+ years after the war ended. Visitors can enter one of the caves and crawl through for about 50 meters. One of the sections has lighting. On the tour one will also see the dining facilities and the cook house. Smoke was routed through an elaborate system of tunnels that carried and dispersed the smoke many many meters away from the kitchen. This was to help escape detection by enemy troops. Dirt from the digging of the tunnels was carted several kilometers away from the actual tunnels so as not to arouse suspicion by the enemy.
Your tour will start with a video containing some history of the area and war time footage. The viewing screen is small so we recommend the front row seats. Some of the guides have a bad American accent and some have a bad Australian accent. Might take some very close listening skills to be able to understand them!
On the tour, the guide will also demonstrate how individuals were able to hide very quickly. Holes in the ground were dug with wooden covers camouflaged with dirt and leaves. One picks up one of the covers, quickly slides into the hole and lowers the cover directly on top of the hole. Its next to impossible to know that there is a person hiding in a hole under the ground. If there aren't too many people in your group you may also jump into the hole as this is a good photo for your friend to take – however beware, they are very narrow so if you are a girthy person you may not want to jump into the hole, as getting stuck becomes a real possibility.
Towards the end of your tour you will see the remains of an American tank – our guide said that relatives of those killed when this tank was bombed, visited this exact location in the late 1990s. He also said US senator John McCain visited this tank many years ago. This is a solemn reminder of the war.
After visiting the tank, visitors have a chance to shoot an AK-47 into various targets placed against a hillside. Beware, an AK-47 when fired makes quite a racket and even if you are in the vicinity of the firing you should cover your ears or move away. Those firing the guns will be required to use ear protection. Each bullet costs something like $1++ and AK-47's fire bullets very quickly, so you can shoot your money away amazingly fast.
At the end of your tour, you will be able to eat some of the roots and drinks that the Cu Chi villagers subsisted on in the tunnels during the war.

Giac Lam Pagoda is among the oldest pagodas in the Saigon area and is located at 118 D Lac Long Quan – outside of central Saigon about 2.5 miles from Cholon (Chinatown). Best to probably show your taxi or cyclo driver this address.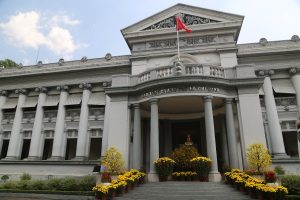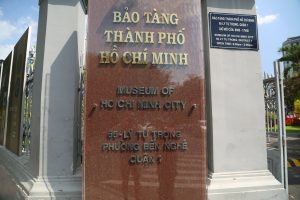 Ho Chi Minh City Museum dates from 1885. An impressive building from the exterior – it houses numerous objects and exhibits relating to the history of Ho Chi Minh City. Includes old ceramics, maps and other historical artifacts. The gardens are worth walking around – several pieces of military hardware are on display including probably the most prominent piece, an old fighter jet that was used to bomb the Presidential Palace in the mid 1970s.
An upper floor details later history including the struggle for independence. relating to long war in the country from the 1950s through the 1970s a subterranean maze of bunkers and heavily reinforced walkways lead all the way to the Reunification Palace. These are unfortunately not currently open to the public as they are in major need of restoration.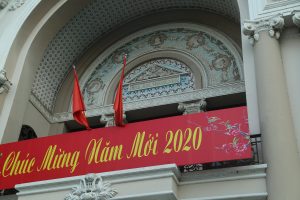 Ho Chi Minh City Opera House is an interesting visit due to its European styled architecture. Built in 1897 for nearly 20 years it was used to house the government assembly. Starting in 1975 it began to be used for artistic purposes once again and prior to its 100th anniversary was restored. An intimate theatre – it only seats 500 people.
The opera house is located within walking distance of other attractions in this part of town including a short ways away from the Notre Dame cathedral.

Mekong Delta tours typically last an entire day and depart from District 1 at 7:45am and return at 7pm. Multiple day Mekong Delta trips are also available.
On the full day trip guests will be driven through rice paddy fields in order to reach Cai Be where one will take a boat to a floating market. The boat will then bring visitors through a series of canals and will stop at a local farm where one can sample fresh tropical fruit. The price for this trip includes lunch. Numerous tour agencies in District 1 offer day trips to the Mekong Delta.

Notre Dame Cathedral makes a nice stop for European-style cathedral seeking travelers. Construction started in 1877. Be sure to visit the interior if the cathedral is open. Underwent a major renovation in 2019 and 2020.
Reunification Palace is highly recommended – a self guided tour will take at least an hour if not longer. The palace is open daily from 7:30am until 11am, closed for 2 hours and then open again from 1pm until 4pm. This was the presidential palace when the South Vietnamese were in power until 1975 when the north and south of Vietnam was joined as one country. In April 1975 communist tanks crashed through the iron gates located in front.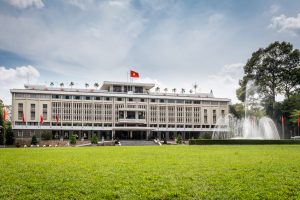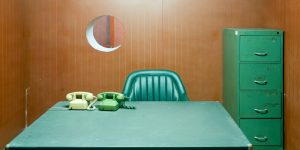 The palace is surrounded by a tall iron fence and it sits in the middle of large well kept grounds. Contains four stories but the most interesting and eerie is the basement where the war operations were conducted by the president and his staff. Upon initially entering the basement one will see the interrogation/security room. Its quite stark with only a chair and a wooden platform sitting in the room.
Hallways are painted a shiny gray – muted by the low availability of light. Several rooms are scattered throughout the basement, including the communication room, map room, bedroom of the president and the president's war room where he conducted strategy and made important decisions. If you are lucky enough to have no one around when you visit the basement, the feeling here is eerie and you might keep looking over your shoulder expecting an imaginary enemy.
The other floors are worth visiting for their 1960s feel and decor. The palace was built in the 1960s and still retains a feel of this era. Some of the main rooms are quite elegant – where conferences and meetings by heads of state were held. The third floor contains more rooms and and outside roof which contains a helicopter and a plaque about the bombs that were dropped there in 1975. There is a good view of the grounds from the 4th floor. Drinks and snacks are sold from a small vendor on the 4th floor.

Saigon Post Office is located in District 1 within a short walk of numerous historical attractions including the nearby Notre Dame Cathedral. Built between 1886 and 1891 it is now one of Saigon's most visited attractions.
Still a working post office, during normal working hours the inside is a mix of both curious tourists and locals. A prominent picture of Ho Chi Minh hangs in the rear of the building. Underwent renovations in 2015.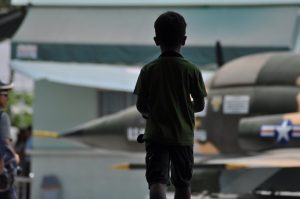 War Remnants Museum used to be called the Museum of American War Crimes. This museum is housed in a primary building with exhibits spanning several floors. It is located at 28 Vo Van Tan Street in District 3.
It is best to start the tour by walking in a counter clockwise direction. After one pays the admission one enters through a courtyard containing a US tank, several US Airforce planes, several bombs and other weapons of war including some defused but un-exploded ordnance.
Begin on the first floor of the primary building – exhibits contain hundreds of pictures from this war – most gruesome, some not so much. Walk slowly and absorb the affect of these intense images – one does not want to rush through this building. Then enter another building that contains more photographs, traps of the war, and a statue of a person made entirely of shrapnel from bombs.
There are several other buildings. One contains a guillotine last used in Vietnam in 1960, there are replicas of the terrible "tiger cages" used during the war, and then before you wrap up your tour, you will walk through a building with more photographs focusing on conscientious war objectors.