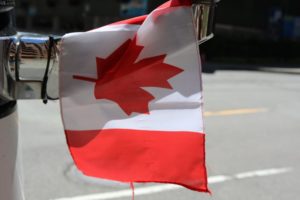 Vancouver was founded in 1886; today this very cosmopolitan city anchors the west coast of Canada and attracts visitors from around the world. Those who have never been to Vancouver will be surprised by its size when viewed from a distance. Vancouver can be defined by its surrounding natural beauty but more so by its international population. Vancouver is thriving and continually pursuing the future. This is evident when one sees all the modern buildings downtown.
Vancouver's economy is strong. We witnessed this in the form of old homes being completely torn down and new homes constructed in their place (rather then remodeling the older homes). The population in the city limits is 675,000 while the metro population is 2.5 million. Downtown is an ideal place to stay with world class hotels including three Fairmont hotels within walking distance of each other and Sutton Place. Vancouver boasts a diversity of restaurants with a special focus on Asian cuisine. From downtown one is never very far from the water including Canada Place (a cruise ship terminal), a number of beaches and the ever popular Gransville Island Market.
Lions Gate Bridge separates North Vancouver from the main city. This green colored bridge connects from Stanley Park, located on a small peninsula extending into English Bay, the primary waterway in the city. The University of British Columbia is also located on a broad peninsula just west of town and features a number of attractions including the Museum of Anthropology, the University Botanical Garden and the clothing optional Wreck Beach.
Vancouver proudly hosted the 2010 Winter Olympics for the first time in its history. For more about this event click here.
In 1792 George Vancouver, a navy captain, first laid eyes on what is now present day Vancouver. It must have been an impressive sight then as it is today with the large snow capped mountains that rise directly east of the city. Before Captain Vancouver discovered this region, it was inhabited by native Indians. The Squamish and the Musqueam were the prominent tribes. The town of Squamish takes its name from the Indian tribe. Vancouver has four main districts; North Vancouver, Vancouver, Richmond, and Burnaby.
The two primary Vancouver newspapers are the Vancouver Sun and the Vancouver Province. The drinking age in Vancouver as well as the rest of British Columbia is 19.
To view some of Vancouver's top attractions click here