In this 21st century, millennials have set their signature style of traveling, that's widely termed as backpacking. And often, there's a meaningful social involvement that's intrinsically attached to the entire travel plan, which has gained popularity as volunteering abroad. Needless to mention, volunteering is a philanthropic act where one devotes his/her time, energy, knowledge and money in order to make some difference to the lives of others.
There are numerous local and international organizations who provide incredible volunteering opportunities in South Africa to eager participants and ensure that their contribution leads to some sort of sustainable development.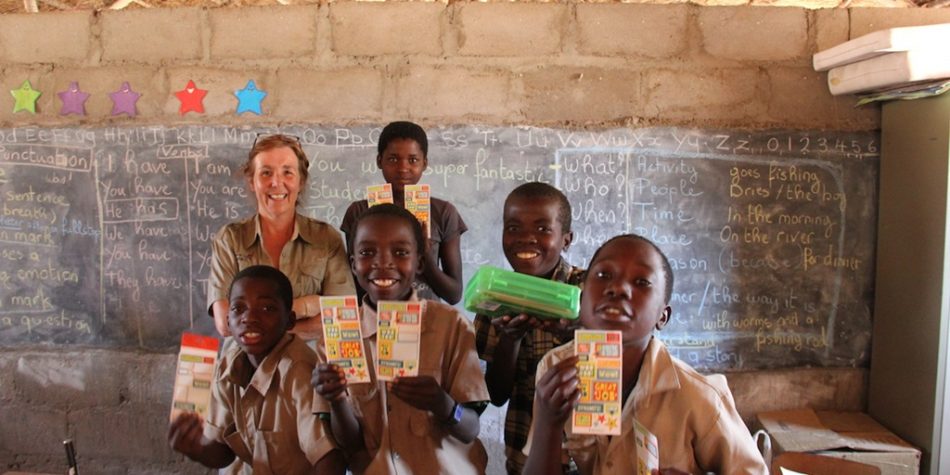 Photo credit: volunteer at Conservation Travel Africa
Here are some primary reasons why should you choose to volunteer in South Africa.
1. Good for solo travelers
If you have always wanted to go solo, but never had the courage to do so, then there can be no better option than to set out on a volunteering journey. When you'll volunteer with an organization, they'll take care of your airport pickup, accommodation, and food – hence, you need not worry about anything. Just step out and experience the joy of traveling alone.
2. You get to be something more than just a 'tourist'.
Being a volunteer is largely different from that of being a tourist.You will get to visit the local schools or orphanages, wildlife rescue centers etc with the country coordinator. Unlike tourists, you'll have the freedom to meet the locals, visit their communities, spend quality time with them and know about their lifestyle and culture in more details. Volunteering is like that window which will let you peep into the lives of the locals, unlike a normal trip.
3. An opportunity to work with the Big 5.
The best part of volunteering in South Africa is that you'll get to choose whether you want with people or with animals! Volunteering with animals in South Africa can be one of the best experiences ever. You'll get to reside with the Reserve Areas, and get engaged in the monitoring of leopards and lions and elephants and giraffes! South Africa's rich wildlife heritage provides many fantastic opportunities for volunteers to help with the conservation efforts of the locals.
4. A chance to explore the beautiful nation.
South Africa, the 9th largest African nation, is absolutely gorgeous to explore. Cape Town, the capital city, which is also known as the Cape of Good Hope, is the meeting point of the Indian Ocean and the Atlantic Ocean. The Table Top Mountain in South Africa is one of the 7 Natural Wonders of the world, and it's beauty to leave you speechless. The view of the Bay and the azure blue water from the Table Top Mountain is incredible. South Africa's natural diversity is so staggering that it's hard to believe all these different environments can exist within one country. Be it the beaches, or the jungles, you'll have ample time to explore it all.
5. An opportunity to make a difference in others' lives.
Volunteering gives you the opportunity to create a positive impact in the society. Whether you are working with the children teaching them to read or coaching them at the football ground or monitoring the lions or bathing the elephants – you'll eventually be touching their lives in the most beautiful manner. There can be nothing more satisfying than making a difference for someone's betterment.
6. You'll meet people from different countries and diverse cultural backgrounds.
Considering the fact that South Africa is one of the most popular destinations for volunteering, you'll get to meet people from different parts of the world. You'll get to know more about other places, and widen your social network. You'll be able to make friends with like-minded people – and who knows, they may be the best travel mates you've ever known.
7. This will be a lifetime experience for you!
You'll realize this only after you complete your project – being a volunteer in South Africa will definitely be one of the most enriching experiences of your life. When you spend your time helping others, in a foreign country, with people that you've never met and you do it simply because you want to, you'll find a new, inspiring feeling of fulfillment and humility.
If you really want to contribute meaningfully towards the developing South African society, then stop looking for reasons – go ahead and join a project that aligns with your areas of interest. Hope that you'll have a great time working there as a volunteer.
Have a great journey!