This is what makes her the Pearl of Africa
Uganda, 59 years independent, is a developing land locked country in the Eastern region of Africa. In the same region, she is surrounded by Kenya in the east, DR. Congo in the west, Tanzania in the south, South Sudan in the North and Rwanda in the south-west.
With a growing population of 44 million people, 56 tribes, the former British colony boasts of immense diversity in culture, norms and ways of life. In terms of size, Uganda sits on 93,065 square miles, 15% of which is covered by water bodies.
For decades now, there has been a cliché statement lingering on that, "Uganda is largely known for Idi Amin". Well, undoubtedly, it is high time the world moved on from that description. In a book titled My African Journey by Winston Churchill, in 1908, Uganda was described by the author as the Pearl of Africa.
The slogan, as explained in the book, speaks quite a lot of Uganda's scenic magnificence, nature and rare wildlife on the Africa. Beyond that, the people and their affable cultures were immensely unique Churchill that the Slogan to make sense to every.
In essence, therefore, this should be able to prove that there is more to Uganda than just her historical President – Idi Amin Dada. This article intends to prove Uganda's beauty even further.
Speaking of History, Idi Amin, Uganda has, indeed, suffered a rather bumpy journey from the colonial times, into the thick of the post-colonial times which were synonymous with poverty, terror, political unrest and uncertainty.
Just like several other African states, Uganda was taken over by the British and in 1894, it was declared a British protectorate. The rule, with the British at the helm of administration, went on till the early 60s when Ugandan elite politicians started agitating for the Uganda's self-rule.
This was climaxed in 1961 at the Lancaster House in England during the Uganda Constitution Conference organized by the British Government. At the conference, it was agreed upon the Britons would hand over power to the people of Uganda, hence Uganda's independence in 1962.
While it was new dawn, thereafter, the country went through lips and bounds, with each regime having its own challenges. Since independence to date, Uganda has gone through 9 regimes, with President Amin's and Obote's regimes being the most outstanding, before the current National Resistance Movement government took over in 1986.
However, the unrest in the wider parts of Uganda would later subside as we neared the 90s. Thanks to the current leadership at the helm of governance, Uganda has since become one of the safest destinations in the region. This has in turn allowed different sectors of the country space to breathe and grow. For travelers, there has never been a time to step foot in Uganda than now, given our past.
Today, there is quite a number of features, activities, destinations, stories that get people across the world thronging the Pearl every year. Evenly spread among the major regions of the country, Uganda's attractions are such a marvel that travelers cannot seem to get enough of. From the Source of the Nile in the east, Karuma falls in the North, to the Rwenzori mountains, the rare mountain gorillas as well as the wild chimpanzee tracking and habituation adventures, beauty in immense is Uganda.
Uganda's beauty in the wild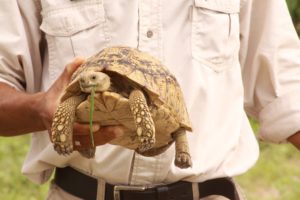 Away from the history, there is far more to Uganda's beauty and travel destinations than what has already been written about. For those who have been to Uganda before, a visit to any of the National Parks is one that will live on in reminiscing on memories for as long as you live.
From Queen Elizabeth National Park, Murchison Falls National Park, Kidepo Valley National Park, Bwindi Impenetrable National Park, Mgahinga Gorilla National Park, to Lake Mburo National and Kibale National Park among others, it is an unimaginable interface with nature at its best.
A road trip to any of these parks is quite thrilling. For first-time travelers to Uganda, it is advised that your safari in Uganda starts by road. The distance can be long – about 5 hours and more or less depending on the destination, but it is worth the sights.
With a tour operator aboard the trip, the fan will always start as soon as the rubber hits the tarmac. As you cruise the various villages and districts, stories about each area will always leave you stunned. The ever smiling people on the roadsides, the highway snacks served hot and crunchy, will always keep you energized for your stay in Uganda.
And when you are finally in the wild, the amazing beauty there will have you jaw-dropped and bothered for not knowing where to start your escapade from. However, with a tour guide, this should not be a problem.
For lovers of primates, it will interest you to know that over half of the world's Mountain gorillas are found in Uganda. Gorilla tours take place in Bwindi Impenetrable National Park and Mgahinga Gorilla National Park, located in the southwestern part of Uganda near the Congo and Rwanda border.
What Makes Uganda Tourism Special
Uganda boosts the highest number of mountain gorilla population compared to Rwanda or Democratic Republic of Congo, offering unbeatable adventure with the gorillas in the wild. 90% of tourists' arrivals in the country have already booked a Uganda gorilla tour into Bwindi national park or Mgahinga national park.
Gorilla tourism in Uganda is a well-protected and run conservation project aimed at preserving and growing the number of mountain gorillas in the jungle as well as promote eco-tourism which brings tourists a few meters away from gorillas in the jungle. For many tourists who have successfully trekked the impenetrable jungle to see the mountain gorillas, a lifetime dream has been fulfilled! Gorilla trekking is truly a thrilling adventure that fulfills all your long kept expectations once you meet the gorillas.
Gorilla tracking permits are usually given by Uganda Wildlife Authority or with the help of a tour guide. The two national parks are homes to other primates like chimpanzees, baboons, blue monkeys, red-tailed monkeys and vervet monkeys among others.
Queen Elizabeth National Park: located in Western Uganda, the national park, named after Queen Elizabeth II, is a perfect destination for diverse wildlife. For birding enthusiast, Queen Elizabeth National Park is home to over 600 species of birds, higher than any other national park in East Africa. This should sound sweet to any fervent birder.
Some of the birding hotspots include Kazinga channel, Kasenyi area, Mweya, Maramagambo forest, Ishasha sector, Lake Kikorongo, and Katwe area among other areas. However, Queen Elizabeth is also home to other wildlife like, Lions, Leopards, spotted hyenas, Elephants, Buffaloes and the Uganda Kob among others. Some of the key activities in the park include game drives, Kazinga channel boat cruise, birding and cultural tours among other.
Murchison Falls National Park: This is the largest national park in Uganda. This alone means that the park is a habitat of so many wildlife species and diversity in nature. The park's identity is defined by the marveling Murchison falls, upon which the park got its name. Atop the falls is where most travelers experience the beauty of the falls, even those who have been there before.
The park is home to crocodiles, Hippos, Elephants, Buffaloes, Lions, Leopards, hyenas, Hart beasts and several primates. In forests like Budongo, there is a number of bird species that travelers will get thrilled with.
Away from the parks, Uganda is home to the some amazing features like the Rwenzori Mountains. With its highest peak – Mount Margherita, being at 5109 meters, the Rwenzoris boasts of being the third highest in Africa, and this keeps travelers flocking to visit and some hike to the summit.
But before you think that Uganda is one big jungle because of the diversity in nature and wildlife, you need to taste the life of her cities. With the capital Kampala as the face of happiness, Uganda has quite a number of cities that will have you literally dragged out, fighting the urge to stay.
Kampala City
If Uganda's capital Kampala was a coat, it would glaringly be a coat of many colors. The city center is ever quite busy and diverse. It collects everyone; from business tycoons to juakali business men and women downtown. From as early as 4:00am, the daily drill is already on, with over 2 million people accessing the city every day.
With these numbers and diversity, it is a no brainer that Kampala is a collection of cultures from all the 56 tribes. With their different cultures and backgrounds, the people of Kampala will never fail to communicate with anyone. It is probably a skill they have picked over time. For first-time travelers, therefore, it will be easy for you to buy whatever you want in the city that never sleeps – Kampala.
Want a taste of Kampala unique fast foods, you will not miss the aroma of a Rolex – a unique delicacy made out chappati wrapped with fried eggs, raw tomatoes, raw cabbages and onions. This can only be found in Uganda.
The city also has other foods like the signature pottage (locally known as Katogo), a mixture of Matooke, cassava with either offals, beans or any other stew. At lunchtime, downtown Kampala is one big kitchen.
Still talking downtown Kampala where you will find roadside market vendors singing their goods out loud, taxi touts shouting their voices horse, to uptown Kampala, or call it corporate Kampala, the city will always feed you on the uniqueness and affable identity of Ugandans.
Away from the business craze, Kampala is also home to quite a number historical sites and institutions. To begin with, the independence grounds in Kololo, an upscale Kampala suburb, is such a historical attraction because it is an embodiment of Uganda's key historical milestones.
Every year, when you celebrates her Independence day, the significance of this place is always illuminated. The grounds are also home to the remains of Uganda's former presidents, and this, without a doubt, is worth visiting.
Kampala is also home to the National Theatre, also known as the Uganda National Cultural Center (UNCC). Opened in 1954 by Governor Andrew Cohen, the National Theatre has always been the collective home of the arts in Uganda. The Place also carries historical stories of past artistes in Uganda, and the evolution of Uganda's art industry.
The Uganda Museum: It is without a doubt that Uganda boasts of a rich history, from the ancient traditional kingdoms and chiefdoms, the arrival to the white man who came with Christianity, the history of art, to the political history that has, to some people, shaped the image of this banana republic.
Interestingly, not all of this history was lost with time. A wide collections of several valuables, exhibitions and historical treasures were kept at the Uganda Museum. Founded in 1908, the museum is located 5 kilometers outside the city center, along Kira road.
The Museum houses historical objects like ancient cars that belonged to past Presidents and Buganda Kings, like King Mutesa II's Rolls Royce and Idi Amin's Presidential car – a Mercedes Benz. Other collections include ancient African musical instruments and artifacts.
Kampala is also home to other outstanding attractions like the Buganda Royal tombs in Kasubi – a resting home for Buganda's fallen Kings. Other sites include Fort Lugard museum, located on Old Kampala hill and overlooking the entire city center. The fort houses part of the history of Uganda's colonial times under the rule of Governor Frederick Lugard.
Better still, we cannot talk about Kampala, and miss her night life. When all the day's business craze has settled, the city collects all sorts of people into its night life, and from 8:00pm till dawn, the city is one big party.
With hundreds of bars and hangout places across the five divisions of Kampala, revelers are always spoilt for choice. No wonder, Kampala is revered as East Africa's party capital. Several partygoers throng the city every weekend, from various parts of the region.
For a full day tour of Kampala, travelers are usually charge a fee of about $100 dollars and this can be arranged through Uganda Tourism Board or several tour companies.
A trip to Jinja the source of the River Nile
Commonly revered as Uganda's industrial district, Jinja is also one of the richest parts of Uganda in terms of tourism. Jinja, now officially with city status, is home to some of the most notable sites and attractions that keep bringing thousands of guests in.
Located in the Eastern region of Uganda, with the Basoga as the main indigenous occupants plus some Baganda, used to be one big fishing village, especially before 1906. This was so because of its closeness to the Nile. The areas near the Nile has always been surrounded by large flat rocks, perhaps the logic behind the name Jinja – which means a rock in the local dialect.
However, the significant rocks around Rippon falls were later submerged with the falls due to the construction of Owen Falls Dam or Nalubaale Power Station it is known today. The power station and construction of the first Nile bridge, later made it easy for trade to flourish – hence the emergence of strong industries by Indians.
Today, Jinja is mostly known for being home to the Source of the Nile – the longest river in the region. Discovered by John Hanning Speke in 1858, this treasurable site brings in hundreds of visitors every week.
To access the source of the Nile, a fee of about $9 for international travelers and $6. While at the source of the Nile, travelers can also visit the Mahatma Gandhi monument. The monument is there because it is believed that when the famous Indian activist died in 1948, his ashes were sprinkled at the source of the Nile, something that keeps travelers checking his monument out to get the story.
Travelers may also be interested in the source of the Nile boat cruise with the district. Each trip takes a minimum of two people, at a fee of $45 per person, which comes with beverages.
Jinja is also home to cultural sites like the Bujagali twin caves, or Budhagali Caves as the locals call the place. These spiritual caves are located along the Nile, named after Jajja Nabamba Budhagali, and various locals visit the shrine-like site to ask for whatever they want from their spiritual fathers.
Lately, the new Nile Bridge has also become a major tourist attraction, especially for local tourism, and has eased access to Jinja for travelers from Kampala. In terms of activities, Jinja is home to some of the most thrilling activities, which include;
Whitewater Rafting on the Nile: Rafting is an intense but thrilling activity on the rough white waters of the Nile. The trip is usually 19km long, across 10 rapids and is graded at grade 5. With the right tour guides, even the fainthearted and first-timers can engage in rafting for the thrill. Rafting on the Nile can be offered by various rafting companies like Nalubaale Rafting, Nile River Explorers, Adrift Uganda, White Nile Rafting among others, at a fee of about $140 for international travelers. The fee covers transport to the Nile, food, beverages and photography. For travelers from East Africa, fee goes down to $100.
Bungee Jumping: Interestingly, Bungee Jumping in Uganda can only be found in Jinja, not anywhere. Thanks to the Nile's strategic location, Jinja has monopoly to this activity. For first-timers, Bungee jumping involves jumping atop a 44-meter long cliff, with a bungee code tied firmly onto both legs of the bungee jumper, down to the river. Words may not fully explain how exhilarating this is, but it sure is. Companies like Bungee Uganda offer a thrilling Bungee jumping experience.
Festivals.
Like we said earlier Uganda, among her other facets, is one big party. This land of milk and honey never runs out of parties, and when it comes to festivals, Uganda is the region's go-to place. Uganda organisers some of the most nerve-wrecking festivals you can ever find on the continent.
Popular to many, the Nyege Nyege Festival is one that has proved to be thrilling not just to Ugandans or East Africans, but to revelers from all parts of Africa and some from as far as Europe. The festival, part of the Nyege Nyege record label and organized by Talent Africa Group, is an international music festival usually held between the months of August and September for four days. During this period, there is no other party or destination on the lips of any partygoer but the Nyege Nyege.
Nyege Nyege was first held in 2015, bringing together different contemporary musicians from across the continent of Africa. The festival, therefore, is always all for dancing, singing along varoous songs, socializing and generally having fun.
This has remained the norm, and as such several cultures have always been brought together in Njeru town – the official venue for the festival. For East African citizens, Nyege Nyege festival tickets usually range between $40 and $50. For non-East Africans, tickets usually go for $60.
Accommodation while at the festival can be accessed at various hotels in Njeru and Jinja. Some of the Common lodges include Kingfisher Safaris Resort in Njeru town. This offers high-end experience, with self-contained rooms, gym, swimming pool, restaurant and bar among other facilities. For international guests, accommodation here goes for about $100.
Other hotels include Nile Nest, located outside Njeru town. This is one of the most sought after hotels when it comes to the Nyege Nyege festival. Therefore, revelers are usually advised to book for space almost a month ahead.
For revelers who prefer camping, most of the hotels in Njeru and Jinja towns offer tents for camping. A tent with a mattress goes for $30 for one person and $40 slightly more than depending on the organizer.
Bayimba International Festival of the Arts: Just like the Nyege Nyege festival, Bayimba festival is a four-day festival, except this one cover several other art forms like poetry, artistry, storytelling among others. Going into its 14th edition this year, the festival used to be held at the National Theatre parking lot and auditorium, but has since grown into being staged at the Bayimba Foundation's newly acquired home – Lunkulu Island in Mukono district.
Food
With 56 tribes constituting Uganda, it would be so naïve for one to imagine that there is no diversity in Uganda's Food culture. In fact, it is safe to say that food defines Ugandans as a people. Each region is synonymous with a particular staple food, among several other delicacies.
However, there are particular types of food that cut across the various regions and cultures. Stemming from central Uganda (Buganda region) and Western region, Matooke (Bananas) can pass as Uganda's staple food because it is munched on I almost all parts of the country.
This green plantain bananas are usually prepared by, firstly peeling them, then wrapping in green banana leaves, cooked for about 20 minutes, and then squeezed before preparing to feast on the final product which is must be golden yellow.
Matooke can be accompanied by either beef stew, fish source, Groundnuts paste or beans. However, some people simply boil the pieces of banana in a source pan, and eat. The other type of plantain is Gonja, which simply steamed without peeling it, and eaten thereafter.
Other common foods include cassava, sweet potatoes (common in Busoga region), Irish Potatoes (Common in Kabale and Kisoro districts, next to the Rwandan border), Posho (maize or cassava flour), rice and Yams among others. In Buganda, the Luwombo, which is chicken, beef or Ground nuts source prepared in smoked banana leaves, is also quite symbolic of the region's food culture.
In western Uganda, their food is not so different from that prepared in the Central. However, it is not a meal in this part of the country without Eshabwe. This is a mixture of mature ghee, cold boiled water and rock salt. The recipe is meant to be eaten while it's cold, so it is never boiled. The Banyankole people live for it, any time, any day.
In the eastern part of Uganda, especially Mbale, Malewa is the signature delicacy. To a first-timer, the malewa may look like dry banana fibers, but to a true resident of Masaba land, it is not even comparable to grilled chicken.
Malewa are soft bamboo shoots that are dried upon harvest, then cut into smaller pieces and boiled. To make the delicacy even tastier, Groundnuts source is prepared together with the shoots. The final outcome goes well with Matooke. It is undoubtedly finger-licking sweet. In the Far East like Soroti and Kumi districts, people enjoy Atapa quite a lot. This is a mixture of cassava flour mingled with millet flour.
In northern Uganda, Malakwang is a household name in terms of staple foods of the region. The dish is prepared with sour vegetables, groundnuts and usually goes deliciously with sweet potatoes. Unlike in the past, when this dish was mainly stored for dry seasons, today, it can be devoured anytime.
Uganda's admirable weather
Uganda boasts of a warm tropical climate with temperatures ranging between 25 to 28 degrees on average. During the months of March to May and September to November, it is raining heavily in Uganda. However, this can be unpredictable because there is no definite dry season in Uganda.
In the months of February, June, July and December, it is always fairly dry, and for travelers who like to enjoy a sunny escapade in the Uganda's travel hotspots, this period is perfect for a travel. This climate keeps bringing in travelers.