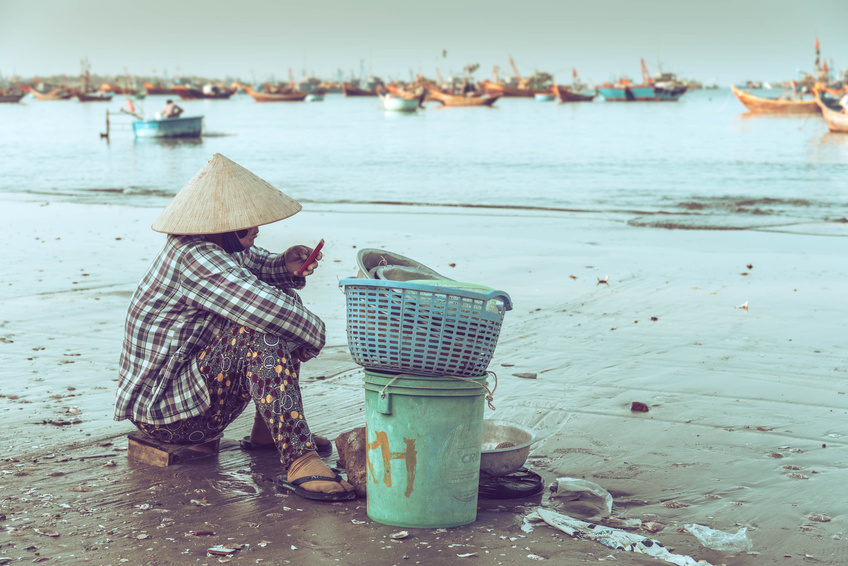 John M. Edwards chows down in Hanoi, finding fun with pho and no, no, no
Walking along the French colonial streets of Hanoi after a light rain–sidestepping the crazy moped drivers and inspecting the caldrons of street food bubbling with bad bacteria and rat meat (popular not only here but in neighboring Cambodia)–the first thing you notice is the conspicuous lack of "organized" restaurants of any stripe.
I asked what appeared to be a fellow American, the first foreigner I've encountered in a couple of days, if he knows of any place (safe) to chow down, and then I ask him where he is from.
"I'm Vietnamese," he said vaguely.
Unsure if he was pulling my leg or not, I wondered if he just might be some missing brainwashed vet from the communist reeducation camps, an MIA who had just stayed on, avoiding the Russian Roulette players–so convincingly played in "The Deer Hunter" by Christopher Walken, the son of a German breadmaker–and a bodybag back home to Des Moines.
Tourism, generally frowned on by the communist authorities, is nevertheless changing the country rapidly so that it has become just another Southeast Asian backpacker mecca. But here in the land of Uncle Ho, Vietnam's Marx, religion isn't the opium of the people (there are loads of Catholics and Caodais), real opium is.
Usually with new paying guests comes revamped gastronomy. Still, after almost a brisk hour of walking my famished and fatigued girlfriend around, I had still not found an eatery not listed in the Lonely Planet guide.
Then, lo! Completely empty, the upscale- looking shack emporium decorated with a nice poster of the beach at Hoi An (a UNESCO World Heritage Site), plus the karsty wonderland of Halong Bay, produced a waiter–a midget with slick Spock hair who assured me with open arms that they were open, and ready for business.
No dummy, I would stick with fun with "pho," Vietnam's national signature dish, which is basically a bowl of rice noodles and "meat" into which scalding hot water is poured.
My girlfriend, however insisted on ordering something from the Vietnamese-language-only menu.
"As long as you don't order one of those snakes," I jested, pointing to a series of jars on the bamboo counter, with evil-looking poisonous slitherers in some unwholesome solutions. As per usual, they were probably regarded as aphrodisiacs or age-enhancers.
When my girlfriend's plate arrived, I was startled by the fact that it contained sticky rice with two—yes, two, count them—steaming sparrow heads with the feathers still attached. She picked up one of the miserable avians and motioned it towards her mouth to ask if it was edible.
The waiter nodded his head sagely, as if he were indeed wise in the ways of "bien mangé."
"Could I have a Coke ™," I interrupted politely.
"No Cock, Fanta!" Spock spoke with a low decibel of irritation.
Then like a savage lunatic, eyes wide as Magic Eight Balls, my girlfriend popped the small beaky bird heads into her mouth and crunched away with a look of sublime resignation on her face.
Of course, my pho (pronounced "fu—") resembled cannibalism. I couldn't wait to get back to New York, with its overseas Viet Kiew-owned French Vietnamese venues of much higher quality.
We both burst out laughing, tears in our eyes.
"Was that good?" I asked, while she shook her head no, no, no.
Needless to say, I decided not to kiss her for a couple of days.