Thankfully there are stranger things in Borneo than a pale, sweaty Irish woman, otherwise I might have felt more self-conscious as I stepped out for the first time in Kota Kinabalu. While my travel companion and I weren't immediately struck by its beauty on arrival, Kota Kinabalu hides many unexpected treasures within its core.
Food
I never even heard of Beef Rendang before visiting Borneo, but now the smell of it instantly whisks me back to Kota Kinabalu. Rendang is a delicously tasty, spicy meat dish originating from the Minangkabau ethnic group of Indonesia. There are lots of variations but beef seems the most common and is my favourite!
Borneo is a cultural melting pot of Malay, Chinese, Indian, Filipinos, Indonesian, Kadazan-Dusun, Sama Bajau and many more peoples, resulting in a diverse, fragrant assortment of dishes. Borneo has fresh seafood in abundance and the busy hive of stalls at the Night Market offers endless opportunities for sampling the catches of the day.
There are plenty of restaurants in Kota Kinabalu where you can enjoy a nice Beef Redang, delicious noodle soup, or tasty Char Sui Ramen.  You'll have the opportunity to try Malaysian, Indian, Korean, Vietnamese, Chinese dishes and more so I recommend going wherever your nose takes you.
Beer was the drink of choice for me and we couldn't resist a visit to the Shamrock Irish bar for a Guinness on tap. The food was pretty good here too. It's hot and humid in the city so it's a welcome relief to sit with a cool, refreshing beer after walking in the extreme heat.
Things to do
Kota Kinabalu is used by tourists as a base for booking trips and tours to other parts of the island, but it has lots of sights to keep you occupied in its own right.
Built in the classical style and only opened in 2000, the City Mosque is a beautiful building worth visiting if only to see it from the outside reflected in the water at its stunning setting.
It's also worth spending half a day perusing the Gaya Street Sunday market for bargains. There are hundreds of colourful little stalls selling almost anything you can imagine. They pretty much expect you to bargain but it CAN get ridiculous when you find yourself trying to reduce a t-shirt from 4 dollars to 3.
A great way to get out of the heat and to soak up some culture is to pay a visit to the Sabah Art Gallery. With over 3000 permanent pieces in it's collection, it houses some fascinating pieces of work and also offers a cool respite from the noise and humidity of the city.
Booking trips
Kota Kinabalu holds plenty of hidden delights, but many people simply come here to book trip and tours for the rest of the island.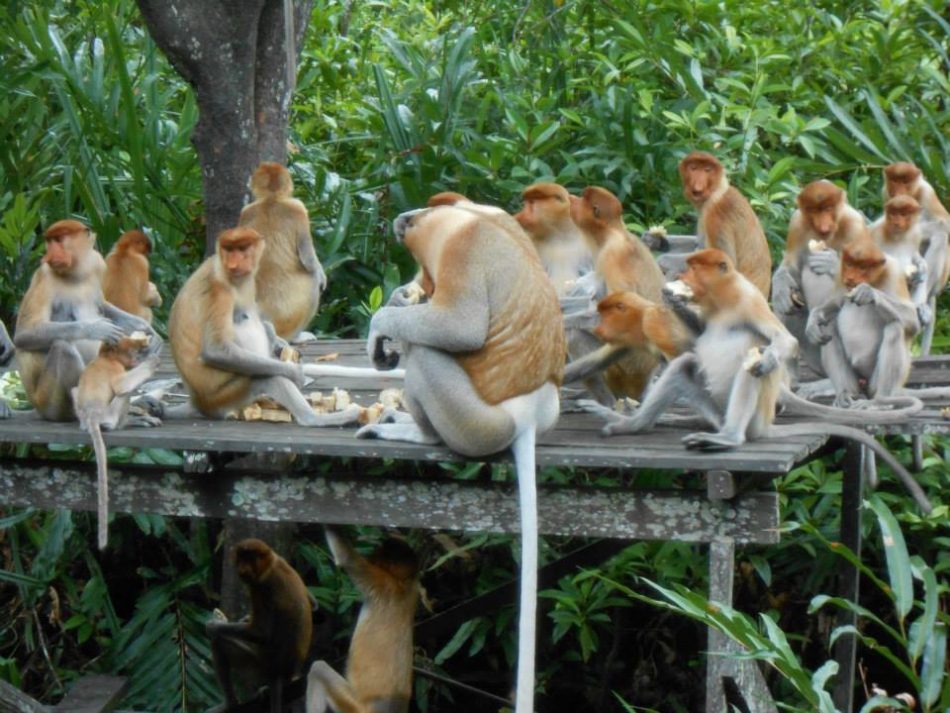 We booked our tours to the rainforest with Gogo Sabah who were very helpful and organised our trip to see the orangutans and proboscis monkeys (pictured above). Our trip to Sipadan island was booked with Borneo Divers, one of Borneo's oldest and most established diving outfits. They also get the most permits to dive at Sipadan, an island with tropical reefs off the coast of Borneo, where you'll find an underwater paradise.
There is a wide range of tours available-from the super luxurious to the backpacker budget and you'll find plenty of tour operators on the ground floor in Wisma Sabah, Jalan Tun Razak in KK.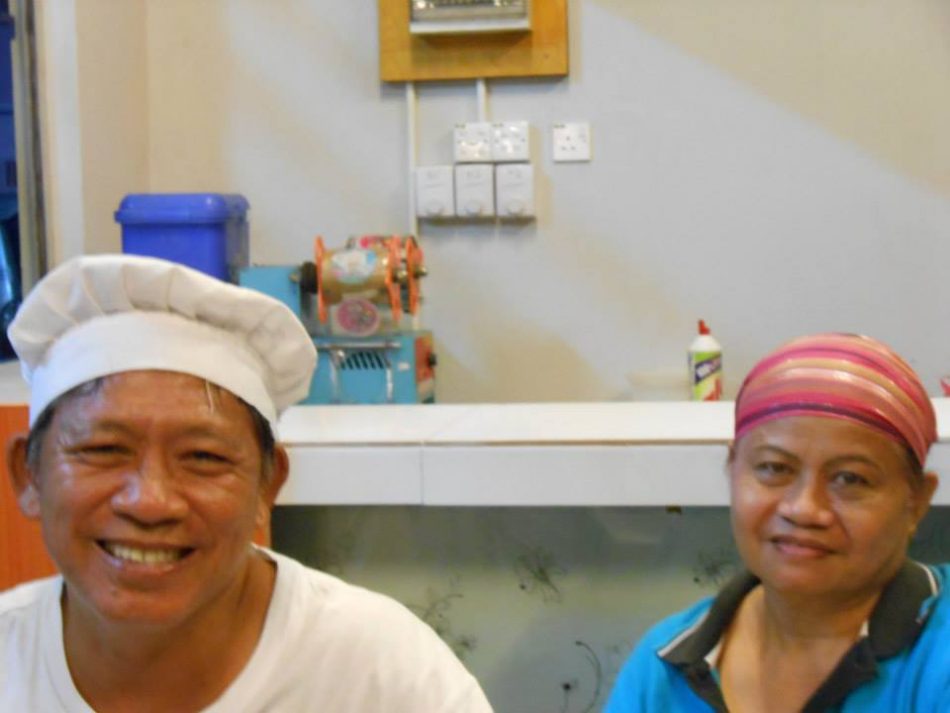 I can't do a blog post about Borneo without mentioning the warm reception we had from the locals. From the night markets of Kota Kinabalu to the foothills of Mount Kinabalu, we were greeted with nothing but kindness. While Borneo gets its fair share of tourists, you won't see as many as in Thailand or Vietnam and this is a refreshing change when you want to explore somewhere new.
Accommodation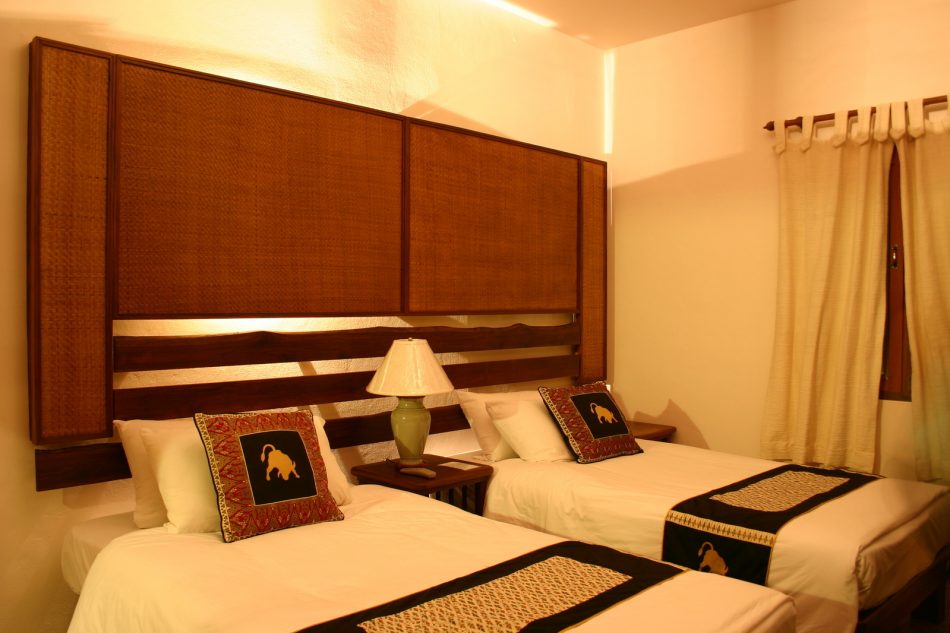 For about $30  per night,  you'll get a clean room in a decent hotel in the centre of the city. D'Borneo Hotel is in a good location in the Sinsuran Complex and has comfortable, air conditioned rooms. It's close to the lively Night Food Market where you can sample freshly cooked fish while strolling along the waterfront. A good smattering of bars and restaurants line the waterfront, so you can sit outside with your dinner and watch the boats settling in for the evening.
If you're looking for a bit of luxury, the Meridien overlooks the market and will set you back around $100 per night which is a great deal for a fancy pants 5 star hotel. I'll admit we forked out for a few nights for some respite after all the backpacking.
Getting there
We flew to Kota Kinabalu on Air Asia via Kuala Lumpur. The airport is well served by both Air Asia (budget) and Malaysia Airlines. When you land you should get a ticket for a taxi in the arrivals hall, which is the best way to get into the city.
To see more awesome pics from Borneo and my other adventures, check out my instagram at instagram.com/ciarastravels