The hipster maker culture
The maker culture, part tech, part traditional, has been taking the world by storm, at least the hipster spaces. Now you can regularly find $90 courses teaching you wood-working, brass crafting or something similar along those lines. Its cool, definitely, but I always feel a little underwhelmed after participating in these kind of overpriced workshops.
You make something really really simple (in the interests of time, cost and ease of effort)
It's very expensive
You don't learn that much
Your instructors are usually not the masters in their class
So we set out to create our own
So they say, when you are frustrated enough about the lack of something, you actually create it yourself. And so that's what we did! The result was us going down to a number of developing countries, rural villages and poking our heads into random peoples' houses and asking them to teach us their legendary craft. And you'd be surprised how many are willing to and at the same time pleasantly surprised that someone from a foreign land with no prior connection to the craft or tradition actually have an interest in their skills. And they're more than happy to teach and share what used to be family secrets passed down over generations all the way from the age of empires. After having collectively done >200 such courses, here's a list of the most amazing people we've seen (and you should definitely try it out yourself). We've painstakingly found them and brought them online so you don't have to look around aimlessly like we first did!
The true makers we've seen – making things before making was cool! 
The real makers (doing it since it was cool) are the ones hidden in the developing countries, usually in some backstreet or in some hidden enclave full of creative energy. Here are some of the true makers I've seen and would so much love to learn from them:
Roeum Bunhak, Siem Reap (Cambodia) – Iron Pencils Sketching
This man is legend. He is probably the only person in the world to practice such a craft! Imagine burning an entire Angkor Wat picture onto a piece of palm leaf board using miniature iron pencils. That's what it is. See it to believe it.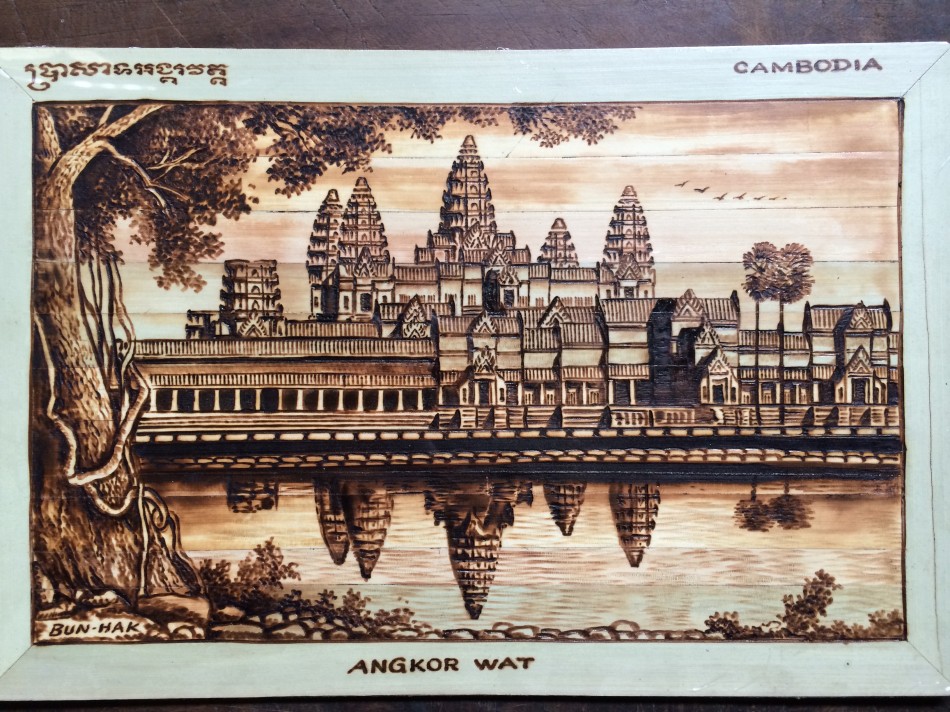 Poy Khet, Siem Reap (Cambodia) – Stone Carving
This is as close as you can get to seeing the process of building Angkor Wat. Hundred of thousands of artisans like Poy Khet used to converge upon Siem Reap in the construction of this world wonder. Now you can even try carving one for yourself!
Phan Keosounlinya, Luang Prabang (Laos) – Knife Making
If you've ever thought of living in the medieval ages, you could be an apprentice to this man, a master blacksmith churning out knives, sickles and other tools. It was beyond cool to use the wind machine in heating up metals and then using the hammer and anvil like the blacksmiths in 'A Knight's Tale'! And even though it's self made, it's never shabby!
Soi Rukami, Hanoi (Vietnam) – Leatherworks
A very young leather craftsman, his items pay significant attention to detail. The stitches are almost always perfect, the layout and design thoughtful. Always wanted the leather products to pander to your needs with one pocket here and another zip there? He has an entire workshop at your bidding. Coupled with his patience and instruction, a beautifully customized leather item is easily doable.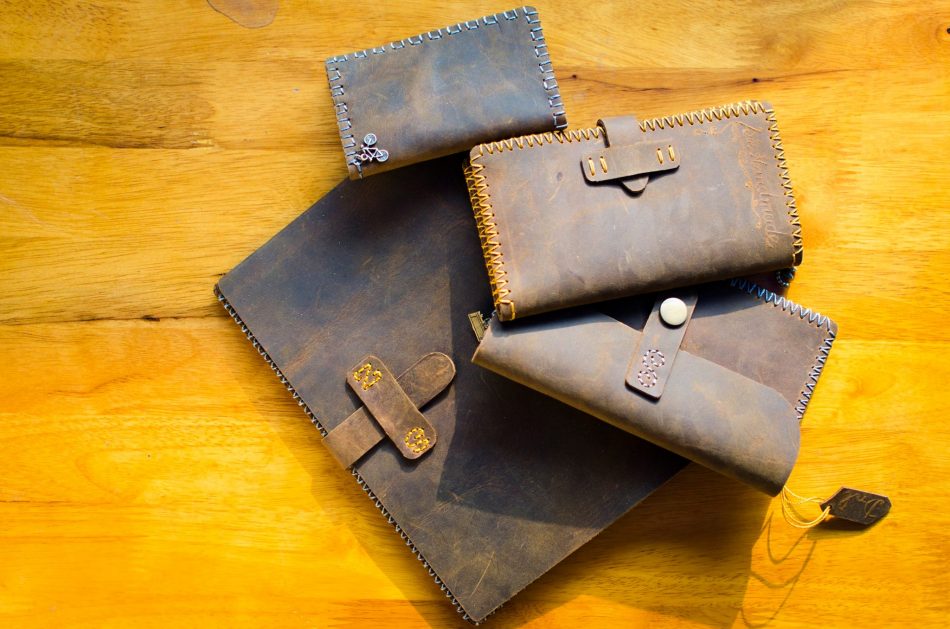 Uttam Pariyar, Pokhara (Nepal) – Batik Painting
I've seen lots of batik dresses in Indonesia but none in Nepal. And nowhere in the world have I seen or heard of Batik being used to create art, although it sounds really plausible and is probably practiced somewhere in Indonesia too! Uttam does it really well and creates very intriguing works of art using this technique. The amazing thing? Even first timers can get it right relatively well!
Indra Singh Bhati, Udaipur (India) – Miniature Silk Painting
Another mythical skill usually only seen in product form, it's a visual treat to see it produced! Using almost nano-brushes, you paint onto an extremely small piece of silk, creating a painting with incredible detail! Learning from him was an absolute joy!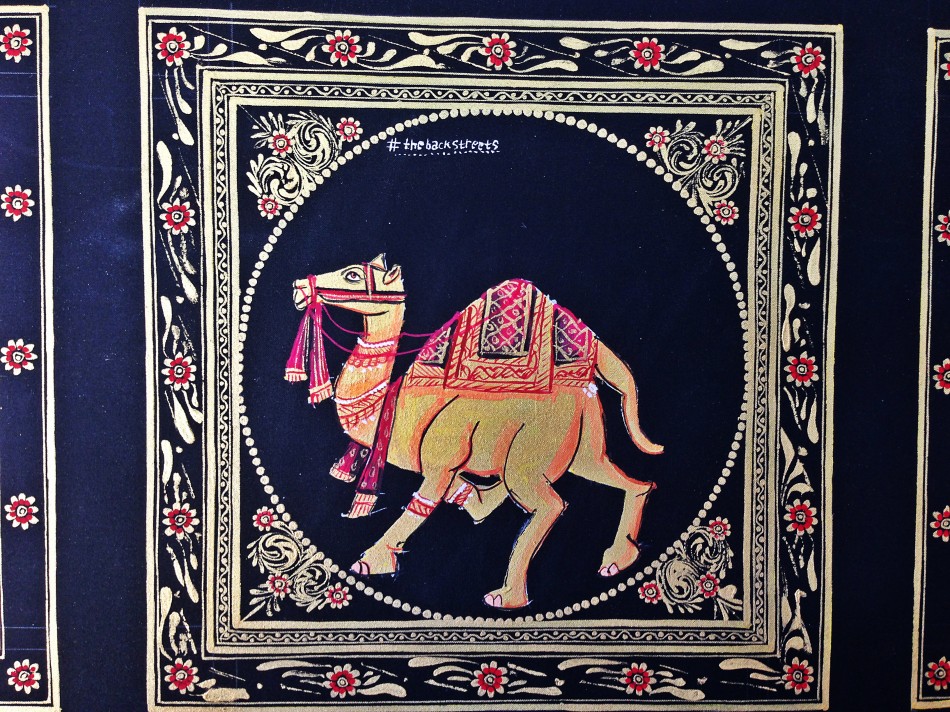 The Boxing Masters, Cambodia & Laos – Muay Lao/Cambodian Boxing
It's really not up to us to differentiate between their skill levels. What we can say is they've all floored us multiple times. They are all amazing fighters who compete weekly either on National TV or regional competitions. It's so nice how open they are to sharing their skills, especially the self defense techniques which they're especially keen to impart to you.
Kedar Dhanuki, Kathmandu (Nepal) – Mask Carving
Kedar is the first host to be on Backstreet Academy, and in some ways he personifies the entire experience. Set in a real backstreet, a narrow alley between 2 hotels in the tourist area of Kathmandu, most travelers simply walk past without giving his products a second glance, not to mention him. But he simply toils away on the floor making exquisite masks for all for appreciates. He was also one of the happiest to join Backstreet Academy, saying that now people really admire him for his skills and when he is able to help a traveler transform a block of wood into a beautiful mask in 4 hours and see their faces light up with astonishment, that's his happiest.
Ramorn, Phnom Penh (Cambodia) – Fishing
Although he technically doesn't 'make' things, Ramorn is amazing in his own right and that's why we thought of him. He is part of the community of boat people in Phnom Penh, and this community of boat people have only their boats, they live in it, they make their living from it. Situated right opposite the prosperous Phnom Penh riverside, it's a stark contrast between the riches on one side and the poverty on the other. He is one of the master fishermen and you will see why when you go fishing with him! There was once his net was entangled by river weeds and he simply dived into the murky river water with a tube connected to his compressor which pumps air to him. Diving down for more than 5 mins, it was an intense wait until he finally emerged with his nets!
Sok Chea, Phnom Penh (Cambodia) – Coconut Carving
After a series of unfortunate events in his childhood, Sok Chea's growth was stunted and his height stopped increasing beyond a metre or so. Walking with a limp, he's however a very friendly and affable man who put his heart into learning the craft of coconut carving. Now with more than 10 years experience practicing the craft, he's a master churning out beautiful pieces everyday and is very happy to share his knowledge of carving to the foreigners who visit him through Backstreet Academy.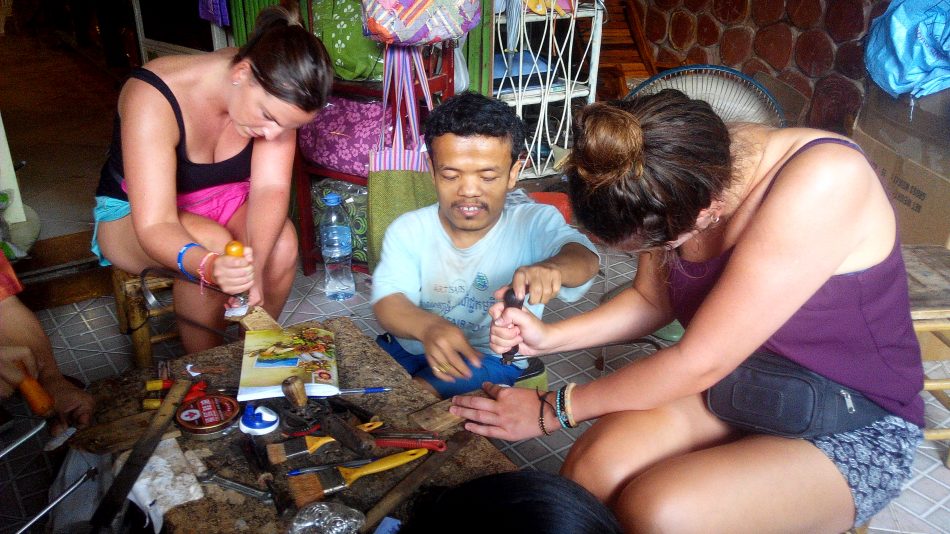 These people are are the true makers of a golden era, forgotten in the age of commoditized mass consumption, the superstars of yonder. We're hopeful that we can revive their craft and reverence through Backstreet Academy and we look forward to meeting even more masters all over the world.