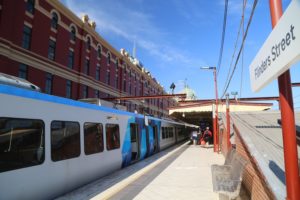 Several years ago I spent a year travelling and living in Melbourne, Australia. One of Australia's great cities – it is not to big and not to small either. And I was attracted to the friendly people; it wasn't hard to make new friends at all.
My time in the country was quite an adventure – living in a new place with new sights, sounds, and experiences. It did remind me of my time in Canada a little bit – with numerous similarities between both first world countries. The primary difference between the two countries, is in Australia, they drive on the opposite side of the road. But all the grocery stores and everything else has pretty much the same vibe.
I lived in a little city called Northcote. It is located just north-east of Melbourne's CBD (Central Business District); with several train lines servicing Northcote it was always fairly easy to go into the city. And during select holidays train service is free! So yes, it's easily accessible by public transportation.
In Northcote, a lot of my neighbours were the same age as me – I was in my 20's at the time. We enjoyed numerous house parties. I would go to my friend's house, bring some wine, or they would come over to my house. These were special memories.
Northcote has local grocery stores such as Coles and Aldi; shopping was very easy. One difference I noticed was the bacon and eggs were totally unique; the bacon was more like peameal bacon and the egg yolks were orange. While in Canada egg yolks are yellow, haha. Something I never really experienced before but it's just one of those little things that kind of stands out.
Northcote has numerous alcohol shops (including some drive through ones, which I had never experienced before). How cool is that – pull into the shop, hop out and be surrounded by stacks of wine bottles. And High Street, Northcote's main street, features a string of cute little restaurants and bars. I actually worked as a server at one of the restaurants – customers kept telling me how they loved my accent. They thought I sounded American. Working as a server at that restaurant (it's probably gone by now) was an interesting experience however, like any job, it could be challenging at times.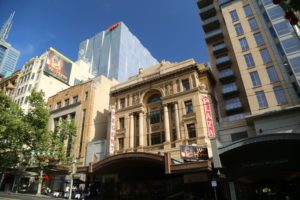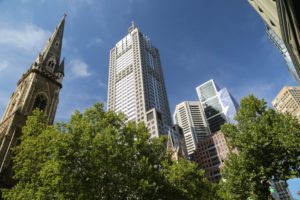 High Street definitely had a really interesting vibe to it. Also, it's good to note that the pay in Australia is higher than in Canada – the minimum wage is higher, but the cost of living is also higher too.
The beaches along Melbourne's coast are really nice, one of my friends there took me there, and we went camping. I had never been to a beach before with its own campground. It was a nice little roadtrip and one I will always remember. I was only there 2 nights – I recommend more time exploring as the beaches run for kilometres up and down the coastline.
For New Year's Eve I went with some friends clubbing – it was super hot and there was some smoke in the air from the fires burning elsewhere in Victoria. We went into the city by public transportation; our faces were totally red due to the heat! Everyone was drinking on the streetcar ride there. The nightlife in Melbourne is spectacular – with both straight and lgbtq+ nightclubs. I went to many of them – if clubbing is your jam, you won't be disappointed. And the clubs are very well kept up – clean and cool. Many of them are spacious with appealing interior decor.
I truly enjoyed my time in Melbourne and from personal experience, can highly recommend a visit to this city. So what are you waiting for?!