If a trip Down Under is on your bucket list, take note that United Airlines launched a new Houston to Sydney daily nonstop service on January 18th. United is the only airline offering nonstop service from Houston to any Australian destination. I was lucky enough to be on board for the festive inaugural flight. Here's the scoop on the 8,596-mile journey.
Aussie Treats To Tempt The Taste Buds
The party started at Houston's George Bush Intercontinental Airport, United's hub. Before boarding, appetites were tempted with an assortment of traditional Australian finger food, offering a tantalizing preview of the culinary treats that would greet us Down Under. Meat pies in a flakey pastry and Tim Tams, those beloved chocolate-covered biscuits that are as popular in Oz as Oreos are stateside, were just a few of the tasty options.
An Easy Connection Via Houston
If you live in the Houston area, it's obvious that this flight is newsworthy. But there are perks for travelers from many parts of the U.S. as well for international travelers. If you live in Charlotte, North Carolina, previously you'd have to fly to Chicago and connect in San Francisco to get to Sydney on United. With United's new schedule, customers now have just one stop in Houston, shaving hours off the journey by reducing the number of connections.
Houston is a hub for passengers from all over South American, so the new route's more efficient connections should prove to be a major time-saver for Latin American passengers.
 The Flight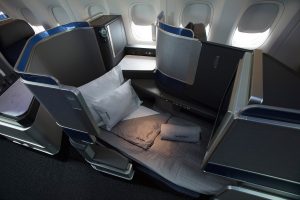 United's flight between Houston and Sydney is operated with Boeing 787-9 Dreamliner aircraft. The aircraft has a total of 252 seats – 48 flat-bed seats in United Polaris business class, 63 Economy Plus seats and 141 seats in United Economy. It departs Houston at 8 pm and arrives in Sydney two days later at 6:30 in the morning. Don't worry, you'll get that "lost" day re-deposited when you fly back to Houston, departing Sydney at 11:50 am and arriving in Houston on the same day at 10:35 am. Flight time is around 17 hours, so it's not for the faint of heart or the claustrophobic.
Is Your Name Sydney? Or Houston?
To introduce the flight, United launched a sweepstakes searching for individuals whose first or last name is Sydney. Five lucky individuals named Sydney and a guest were selected to join the inaugural flight and enjoy a 5-night holiday in Sydney.
Each winning Sydney was introduced at the pre-boarding inaugural event. Like rock stars, the Sydneys had an air of celebrity as they strolled onto the aircraft.
Additionally, five Aussies named Houston were selected to fly from Sydney to Houston on the inaugural flight. Those blessed with the name Houston enjoyed a vacation in Texas.
United Polaris Is All About Sleep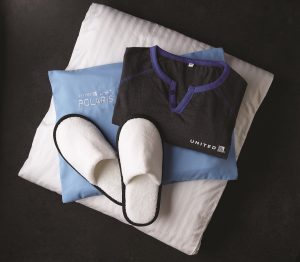 United Polaris business class features a reimagined, sleep-enhancing experience for intercontinental travelers. United conducted more than 12,000 hours of research, and sleep emerged as the single most important priority for international business class travelers.
United Polaris' sleep-enhancing focus includes amenities designed with shut-eye in mind. This includes easy-on-the-eyes custom-designed bedding with plush duvets, lightweight day-blankets and a large and small pillow for each business class flier. Mattress cushions and gel-cooled pillows are available upon request. Slippers and pajamas add a soothing note, transforming the business class cabin into an in-air adult slumber party with a dash of sophistication.
Sky-High Dining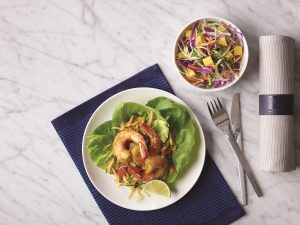 The on-board menu items are loaded with gourmet panache. The flight offers an upgraded wine experience, with the quality beverage options curated by United's Master Sommelier. Ask for a wine flight and you'll get the chance to sip and sample three top vintages.
Inflight service also includes made-to-order signature ice cream sundaes and a tempting, fully loaded dessert cart with a variety of sweet options such as decadent chocolate truffles. An assortment of fine cheeses served with port ended the feast on a savory note.
On daytime flights longer than eight hours and on all flights longer than 12 hours, hot mid-flight snacks such as lobster macaroni and cheese and a soothing soup and grilled cheese sandwich combo will be available on demand.
 Why Visit Sydney?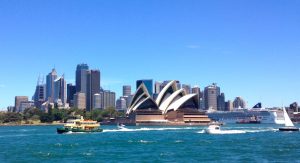 Sydney presents world-class culture shoulder-to-shoulder with glorious urban beaches. The city's unique lifestyle makes it easy to spend the day surfing the Pacific waves at Bondi Beach followed by a night of music at the Sydney Opera House. A meal at a top restaurant such as Aria is a perfect way to end the day.
Sydney's harbor is widely considered to be the most beautiful natural harbor in the world. Many locals commute via an extensive network of ferries so it's easy to join them and glimpse stunning panoramas on your way to see the sights.
Why Visit Houston?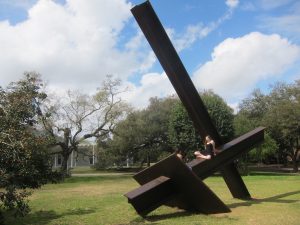 Houston's sophisticated art scene may come as a surprise. Its wealthiest citizens have facilitated museum acquisitions and donations to ensure this city's arts and culture scene competes with the international big boys.
Though the city is known for its sprawl, the top art museums are tightly clustered in the Museum District for easy access.
Cultural venues that should not be missed include the Museum of Fine Arts, Houston and the Menil Collection, housed in a fabulous building designed by Renzo Piano.
Don't even get me started on Houston's food scene. It may be the most diverse and delicious in the entire U.S.A.