We decided to go to Martinique purely because we found extremely affordable tickets nonstop from Boston. Norwegian Airlines (yes that is a real airline) now has a direct flight from Boston to Fort de France for $220 which almost sounds too good to be true. Prior to stumbling upon these flights, we knew absolutely nothing about the island, but after our week-long adventure we consider ourselves experts and wish to share our new-found knowledge with any other American travelers whose curiosity was piqued by the absurdly cheap tickets they saw on Kayak Explore.
Our trip ended up being a blast but it wasn't without it's fair share of mishaps. These things are bound to happen when four American's with a collective French vocabulary that consists of bonjour, baguette, and les miserables spend a week on a French island. We hope anyone reading this can learn from our successes and our failures.
First things first. Where on earth is Martinique??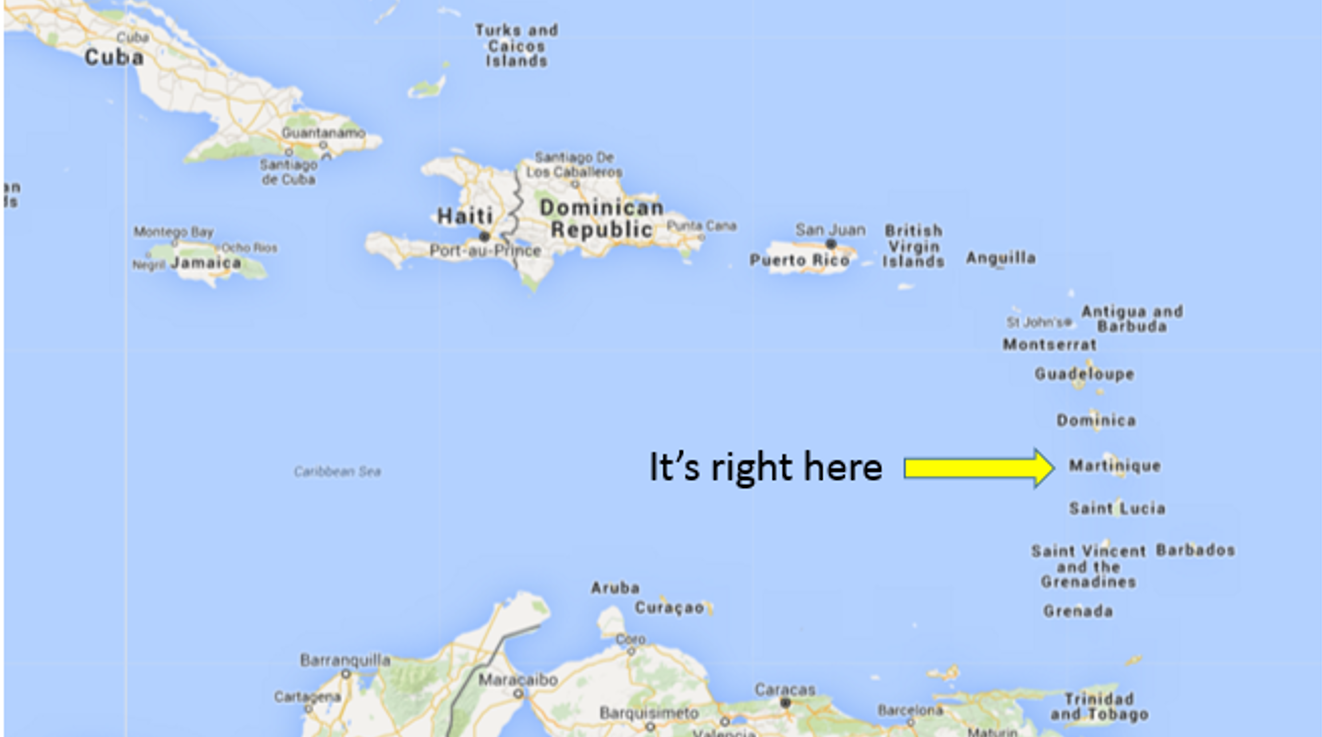 Martinique is an overseas region of France. This means they use the Euro, French is the official language, and the local diet consists of croissants and crepes. Tourism on Martinique is targeted 100% at visitors from mainland France, so there are none of the typical resorts that you would see on many of the other Caribbean islands that cater to American tourists. This is nice because it creates a more authentic experience without having to deal with huge crowds pouring off of cruise ships. At the same time, unless you want to stay at one of the small handful of Euro-centric resorts on the island, you'll have to take a more DIY approach to your stay.  We stayed at an Airbnb that we loved, and went to a nearby market to get most of our food.
Most Important Things to Know
Since people on the Internet seem to be obsessed with lists these days and don't have the attention span to read anything in paragraph form, here are what we think are the most important things to know  for any Americans considering a vacation in Martinique.
Almost no one speaks English. Only French.
The Caravelle Peninsula is where you should spend at least 50% of your time. You won't see this advice in any guide books but just trust us. We will dedicate a separate post to this.
Plage L'Etang is the best beach on the island.
Driving here is a nightmare. The island is absolutely beautiful because of the mountainous landscape but you might as well be driving through the Himalayas. Also all rentals will be manual transmission.
Try to hike Mt. Pelee on a clear day. This is easier said than done. We will dedicated a separate post to hiking Mt. Pelee.
Expect some nudity on the beaches. It's not over the top like you might expect from a French island, but certainly more than you generally like to see on a relaxing day by the ocean.
If you're there during Carnival, expect everything to shut down by mid afternoon. Stock up on food, because depending where you are on the island, you probably won't find a place to eat unless some of the locals invite you to their bbq (the locals will not invite you to their bbq). Our first dinner consisted of potato chips and orange drink because we weren't prepared.
We're not food snobs by any means, but if we're going to call a spade a spade, the food really wasn't great. We found a couple restaurants that we really liked, but overall it was mediocre at best.
When in doubt, just say you're Australian. We tried this technique with an officer directing traffic, and even though he couldn't speak English, his face lit up like a Christmas tree and he waved us right through. Lets be honest. Everyone loves Australians.
We drove just about every square inch of the island and hit all the hot spots in the process. Here are a handful of the places on Martinique worth visiting.
Les Salines
This is "the" beach on the island. Everything you'll read online will tell you to go to Les Salines if you're going to go anywhere at all. There's no doubt that it's picturesque, but since it's so popular, it gets crowded. We would recommend going for a half day but the real hidden gems are on the Caravelle Peninsula.
2. Le Diamant

The town itself is quaint and laid back. Great views of the diamond rock. Small mediocre beach.
3. Anses d' Arlet
Nice little town with a beautiful church right on the beach. There were a lot of people snorkeling here.
4. Grande Anse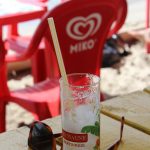 Lots of places to eat right on the water with your feet in the sand.
5. Robert and Francois
There is no shortage of boat tours that leave from Robert or Francois that take you  around the small islands and crystal clear waters of the eastern side of Martinique. We took a half day tour that included some snorkeling and a final stop at Josephine's Bath. Josephine's Bath is located between several islets and is basically an area of waist deep water and white sand. Pretty much all of the tours that leave Robert and Francois end up at Josephine's Bath and everyone hangs out and drinks.
6. Mt. Pelee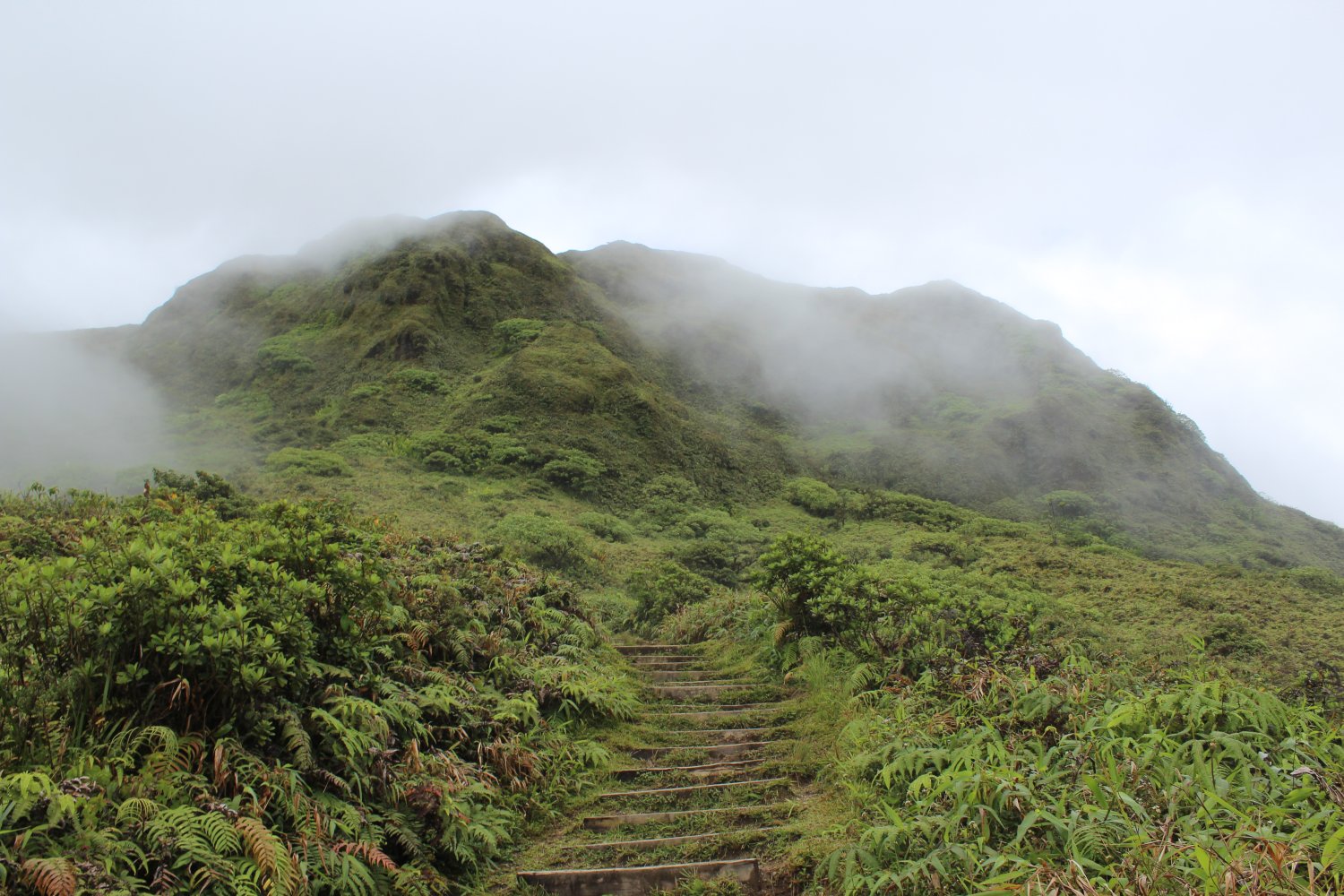 7. Caravelle Peninsula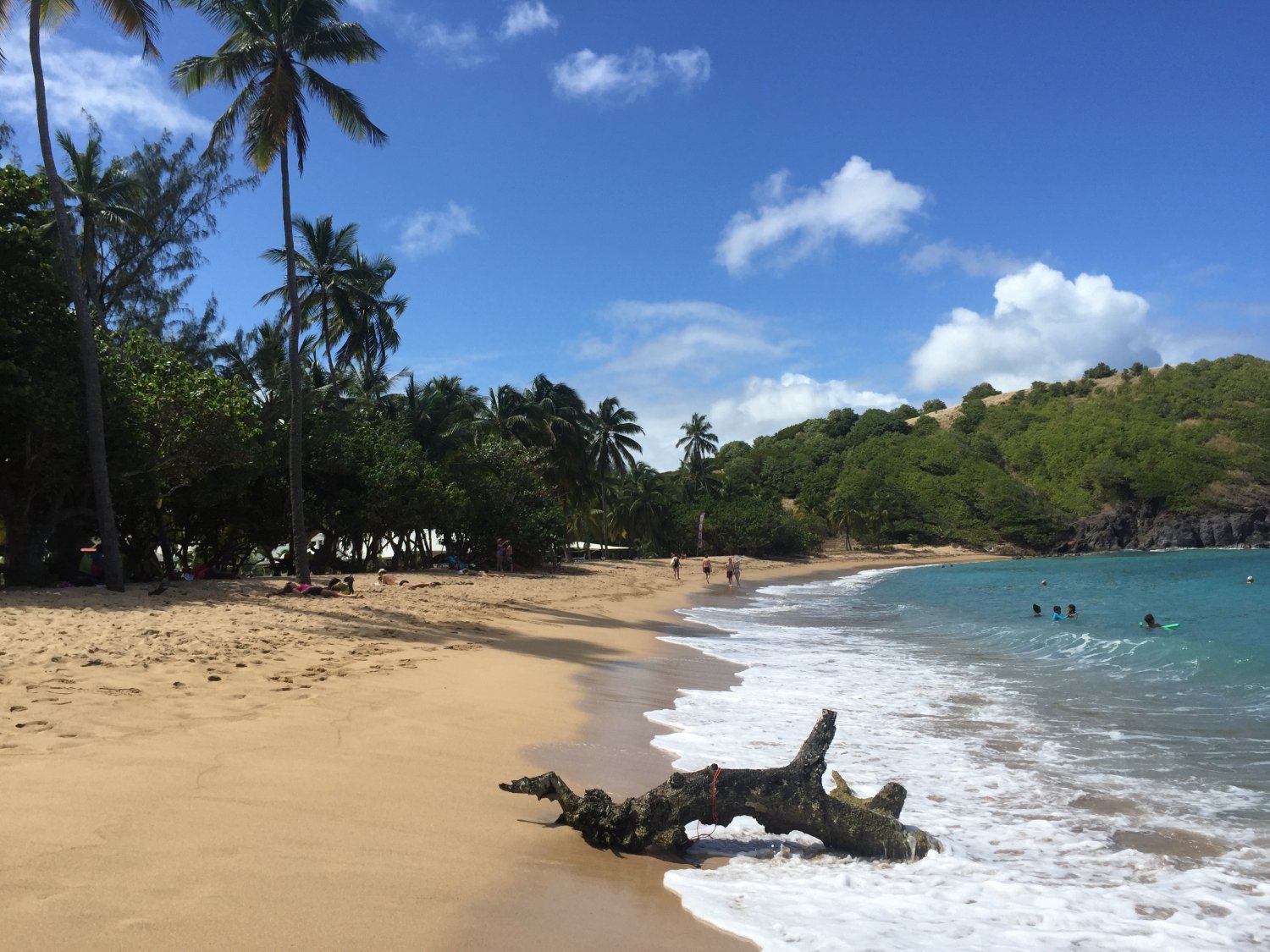 The one place on the island we did not visit was the capital, Fort de France. I'm sure there are plenty of things to do and see there, but we wanted to avoid the "big city".
Summary
Martinique is a beautiful island and a great place to visit for a budget Caribbean getaway; however, we recognize that it's not for everyone. We don't mind doing things ourselves and being a little more adventurous, but if you like resort life, go somewhere else. If you like a nice mix of adventure and relaxation and aren't afraid to feel like a fish out of water sometimes, go for it. If you do it right, Martinique is an amazing place to visit.