Say goodbye to early seating and late seating on the Norwegian Cruise Line Epic mega cruise ship. There are 20 places to dine and you can dine at a choice of times on most of them.
The 4,100 passenger Norwegian Cruise Line (NCL) Epic entered service in July, 2010, and is based at the Port of Miami. The Epic and is the new flagship of NCL and the most innovative in the Line. It is also the biggest ship to date launched by NCL. My husband and I had a delightful time partaking of the many and varied entertaining and dining options on the ship.
There was also a grand avenue for shopping with a store with many inexpensive items as well as pricey. We had fun exploring the ship with its extensive collection of artwork. The massive crystal chandelier in the foyer was several stories high and served as a great backdrop for souvenir photos of our voyage.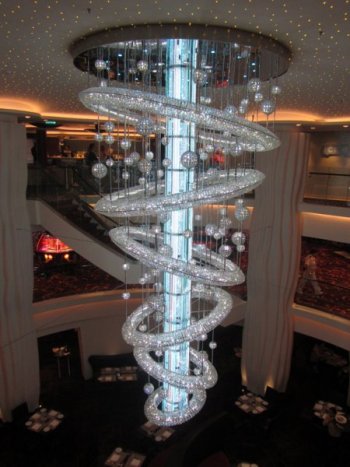 One of the most delightful entertainment options on the ship is the Spiegel Tent, a circular dinner theater reminiscent of a circus tent with performers engaging in balancing and juggling acts. The show is filled with fun colorful characters performing amazing feats right next to your table. It's an up close and personal experience that you won't want to miss!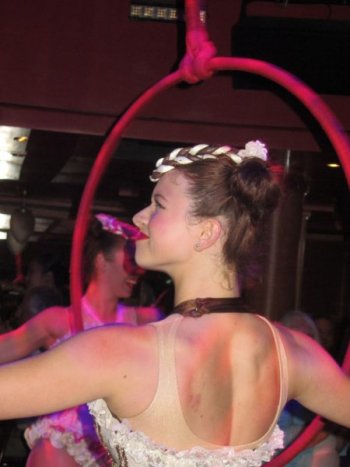 Passengers donned coats to enter the Svedka Ice Bar, kept at a cool 17 degrees Fahrenheit. The Ice Bar serves ice cocktails and is constructed entirely out of ice. There was an extra charge to enter the bar, but no other ship at sea has one, so those who wanted to check it out didn't mind the extra charge.
Other Epic innovations include a state-of-the-art computer system sorts out and arranges photos taken on board where they are kept in separate folders for each guest. No more searching for your photo among the thousands taken on board. We walked up to the photo gallery, found our cabin number and there was our book, containing all of our photos.
The ship also has energy saving features that include key slots in staterooms that control the lights and temperature. If you take your key out of the slot, all the lights go out and so does the air conditioning.
The 19-deck ship of fun filled activities will sail to the Eastern and Western Caribbean cruises from Miami in the winter. It will do European sailings in the summer months.
Two bowling alleys, a giant outdoor movie screen, 33-foot climbing wall, Aqua Park with three waterslides, two main pools, five hot tubs, a wading pool and children's pool including a splash and play zone and children's programs including programs for teens will make the ship appealing to just about everyone from families and seniors to baby boomers.
Entertainment venues are for all age groups. For the younger set, there is a Nickelodeon character breakfast and show and Nickelodeon activities. The Epic Theater features Las Vegas style acts such as Blue Man Group. Jazz is enjoyed at Fat Cats Jazz and Blues Club. More entertaining options include a comedy club, dueling pianos and the Legends Dinner Theater where performers impersonate legends of today and yesteryear. Bliss Ultra Lounge is a high energy nightclub with an adjacent bowling alley and Spice H20 features adults-only entertainment.
Author Phyllis & Husband Arvin with Nickelodean characters
Two casinos feature craps, roulette, poker, slot machines and blackjack. A spa features numerous treatments. The latest in exercise equipment is available for passengers in the fitness center. A beauty salon and barber shop offer more ways to indulge at sea. An internet cafe as well as internet access is available throughout the ship.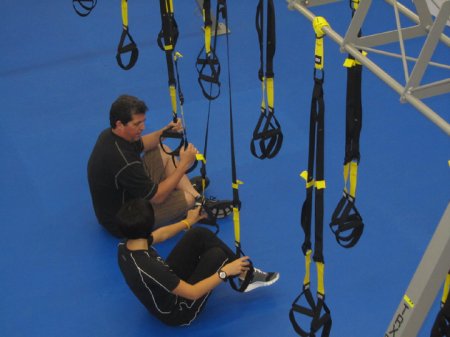 The dining options are endless. The line calls it freestyle dining and the only drawback is the restaurant may be full at the time you want to eat, so advance reservations are a must at most restaurants.
Eleven of the restaurants are included in the cruise price. O' Sheehans, an Irish pub serves corn beef sandwiches, cabbage soup and other deli items for no additional charge. Just step across the aisle from the restaurant and there are pool tables and a bar offering more ways to have fun. The Garden Cafe, a Lido type restaurant serves a variety of choices buffet style from Japanese to Italian to American with plenty of desserts to suit anyone's sweet tooth. Taste, Spice H20 and the Great Outdoors are also free dining eateries.
The cover charge restaurants offer more ways to dine. There is Cagney's Steakhouse, Moderno Churrascaria, a Brazilian restaurant with a huge assortment of salads and meats; Le Bistro, serving French cuisine and Teppanyaki, a unique Japanese dining experience where food is prepared at your table. Cover charges range from $10 to $25 per person. We dined at Teppanyaki and thought the food was exceptional as well as entertaining.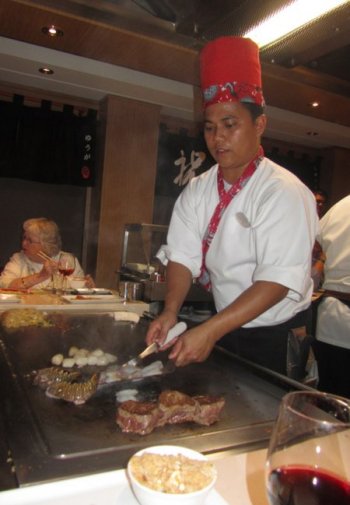 Bars and cafes are located throughout the ship. Most popular are the Atrium and Cafe Spice H20, the adults-only bar and Fat Cats Jazz and Blues Club. A coffee bar serves varies forms of hot and cold coffee drinks. The Humidor Cigar Lounge is a favorite of smokers. Those that prefer sing malt scotches head for Maltings, the Whiskey Bar.
Balcony staterooms comprise the largest number of rooms and feature a contemporary design with curved walls. These rooms can sleep up to four persons. A separate shower stall, separate water closet and a sink in the living area allow people to do multiple activities at the same time. Rooms feature a sitting area, vanity, flat screen televisions, telephones, hair dryers, in-room safes and a mini bar. Inside staterooms sleep four with two lower beds. There are handicapped staterooms, but it is advised to bring along a wheelchair as the ship does not have them to rent. Wheelchairs are available for emergencies.
Spa suites feature an in-suite whirlpool and offer private key card access to the spa's therapeutic thermal suite and fitness center. Spa Deluxe balcony staterooms and spa balcony staterooms also offer private key access to spa amenities and a private sunning area. Eight deluxe owner's suites and 46 courtyard villas offer additional amenities including butler and concierge services.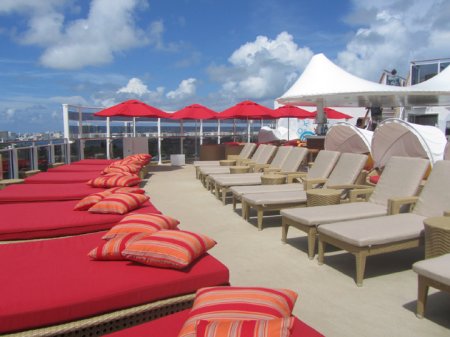 The Epic's many innovative features offer cruisers, first timers and seasoned cruisers unique ways to spend their vacation dollars. Top notch children's facilities and programming for children and teens will attract families to the ship. More entertainment and restaurant choices will bring in a larger audience.
For more information, log on to NCL.com