Our excitement, which had been building prior to our trip to Iceland, reached a crescendo after we landed. We immediately saw beautiful snow-covered mountains, contrasting in the harsh rain. Every mountain was white and the landscape was devoid of people. Over the next few weeks, these scenic destinations changed our definition of beauty and natural elegance.
Here are the top 11 things you must know before visiting Iceland.
1) Plan your visit
Iceland has so much to offer for the outdoor enthusiast. Every landscape seen while driving will be alluring enough to make you stop and take a quick picture – in order to stay focused one will want to plan certain stops ahead of time. We scheduled our trip to explore some of the more popular tourist destinations. We left numerous other activities for a future trip. My recommendation is to visit for a week or more (depending on activities) during winter; because we arrived later in the year (April) we missed out on seeing the northern lights.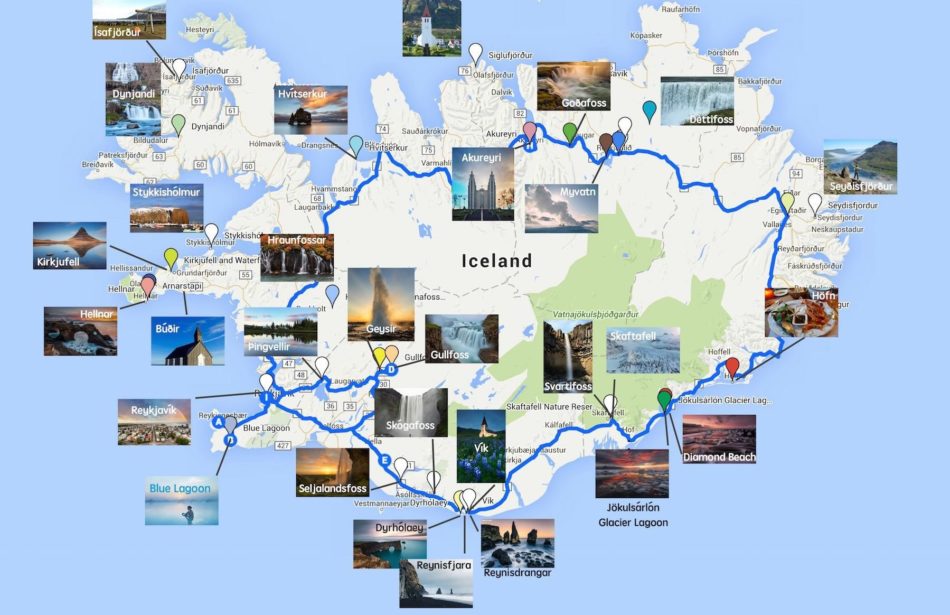 2) Rent a car and get it insured!
Your best investment when arriving in Iceland is to rent a car. Choosing the right car is important. A 4 wheel drive vehicle is suitable for F-roads (seasonally open 4wd only roads in the highlands). The rental company will indicate whether any of their vehicles are suitable to drive on F-roads – regardless of vehicle, get it fully insured. Iceland has a minuscule population of 334,252 (figures represent data from 2016) so, motorists typically will not experience traffic jams.
A significant amount of your driving in the country will be on Route 1. With a length of 1,332 kilometres (828 mi), it is the longest route in Iceland. There aren't many comfortable stops as the roads are rough and the shoulders narrow or rocky. Oh, and watch out for the single lane bridges; these are really narrow, a pinch point if you will, inviting vehicular damage if you are not careful.
If you want a more upgraded experience like a home on the road, booking a 4×4 camper is something to consider. You can select the camper that suits your family or group and your budget too. The road can be long and the weather unpredictable, so it's nice to have a cozy spot that is your camper.
3) What? How expensive is Iceland?!!
Once you've made it to Iceland you will discover that your money just slips away. We always like to say Iceland commands your interest but grabs your money. Don't check your bank account when you return home!
There are very few vegetarian meals for people who don't eat meat and they are very expensive. We concluded on average a meal for two people was around £60. Visiting Iceland for a week adds to a grand total of £2500-5000 or more, depending on your comfort of travel. It's just crazy. Not only Iceland, we have also discovered that a visit to any Nordic country will end up being an extravagant trip (even if you are a budget traveler).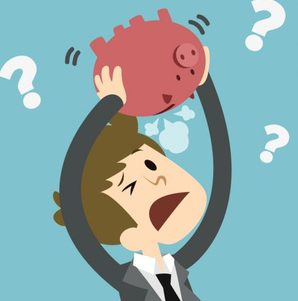 4) The missed adventure
We left Iceland with the pangs of disappointment lingering in our tracks; we were unable to see the northern lights. The clouds let us down. The best time to visit the aurora borealis (another name for the northern lights) is from late September to early April during the hours of 5pm – 2am. The lighting of the aurora is especially vivid during winter due to the extended darkness and often clear skies.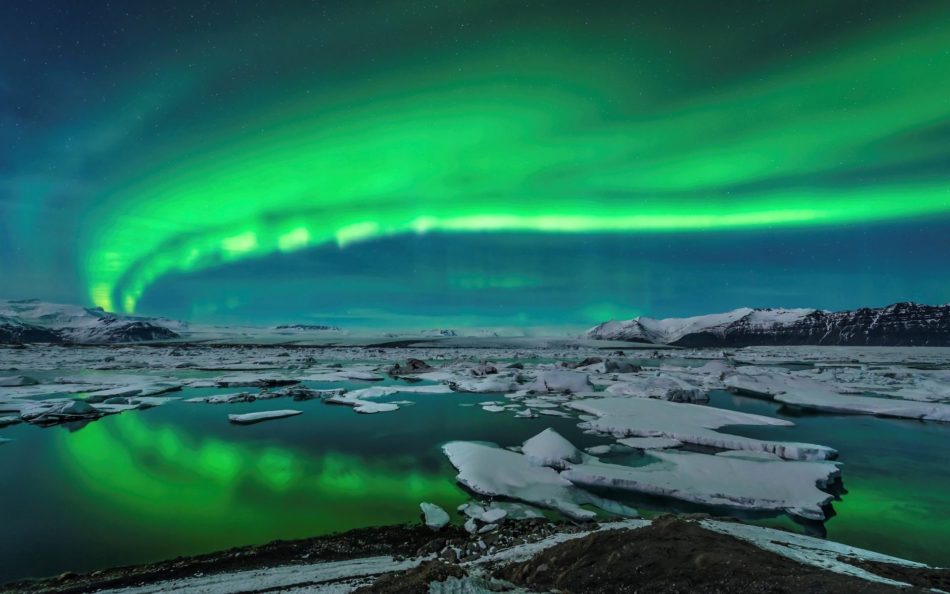 5) Keep your headlights on
In Iceland, it is mandatory to switch your headlights on 24/7, 365 days a year while driving – predominantly in the winter. The shortest of the winter days averages about 4 hours of sunlight – a complete contrast to the summer months. Iceland is very strict about this law as the weather fluctuates incredibly rapidly. One could be standing under threatening clouds in a snow storm while 20 minutes later the sun will be shining brightly. The best word to sum up Iceland's weather is its unpredictability. Logically, it makes sense to have headlights always on in such fickle climatic conditions.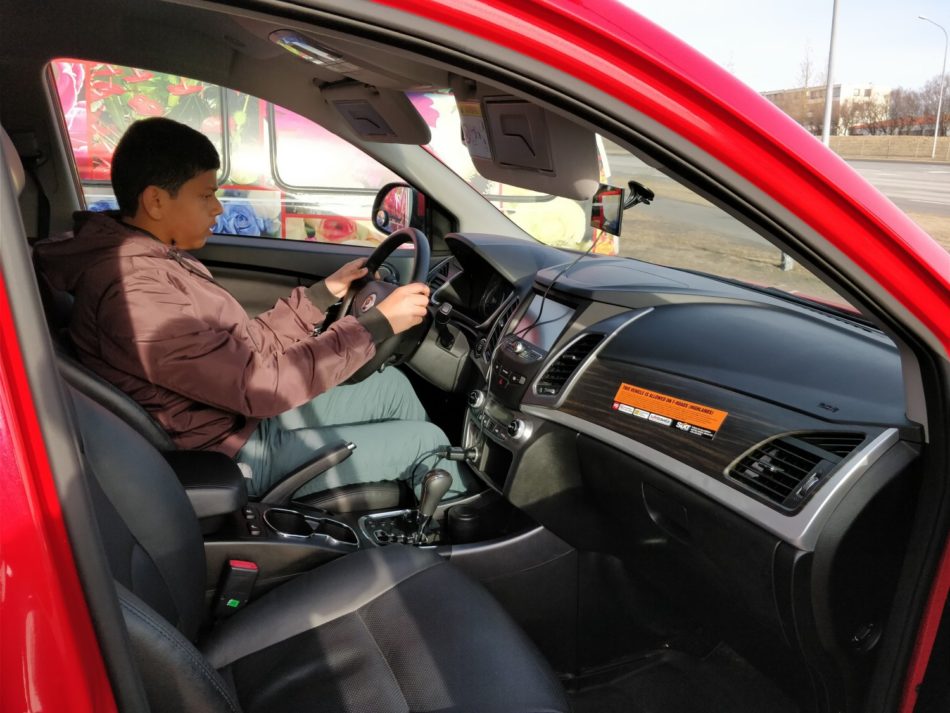 6) Oh, look a gas station
Be vigilant in keeping an eye on the fuel level in your car. Finding a petrol station outside of Reykjavik can be very rare. Fortunately, we didn't have much of a problem with fuel due to frequent visits to petrol stations. To be safe, we recommend stopping for fuel at every station you see. An additional concern is the price of fuel which at the time of our visit, reached 194 Icelandic Króna – equivalent to £1.39 or $1.85 per litre. 
7) Unpredictable weather
Predicting the arrival of rain, snow or sun is almost impossible in Iceland. One can never predict with any accuracy the vagaries of Iceland's weather – but you can reference this site for some estimates: weather conditions. Luckily for us, neither rain nor snow was an issue during our visit. I also recommend keeping a close eye on road conditions due to their unpredictable nature of being closed at times based on extreme weather. Take driving seriously as there is a risk of severe injuries or even death, especially in the winter.
8) The unpleasant smells
The moment you begin your journey around this picturesque country, a distinctive odor of rotten eggs will most likely disrupt your olfactory nerves. This smell was pungent and disturbing in some cases (at least for me) yet, fortunately it doesn't fully inhibit sightseeing. These smells are natural – predominately originating from volcanoes. The entire country of Iceland is powered by geothermal energy, generated by explosive volcanoes. A significant amount of carbon dioxide and hydrogen sulfide are exposed as a result of their eruptions, therefore, these nasty smells persist in the atmosphere.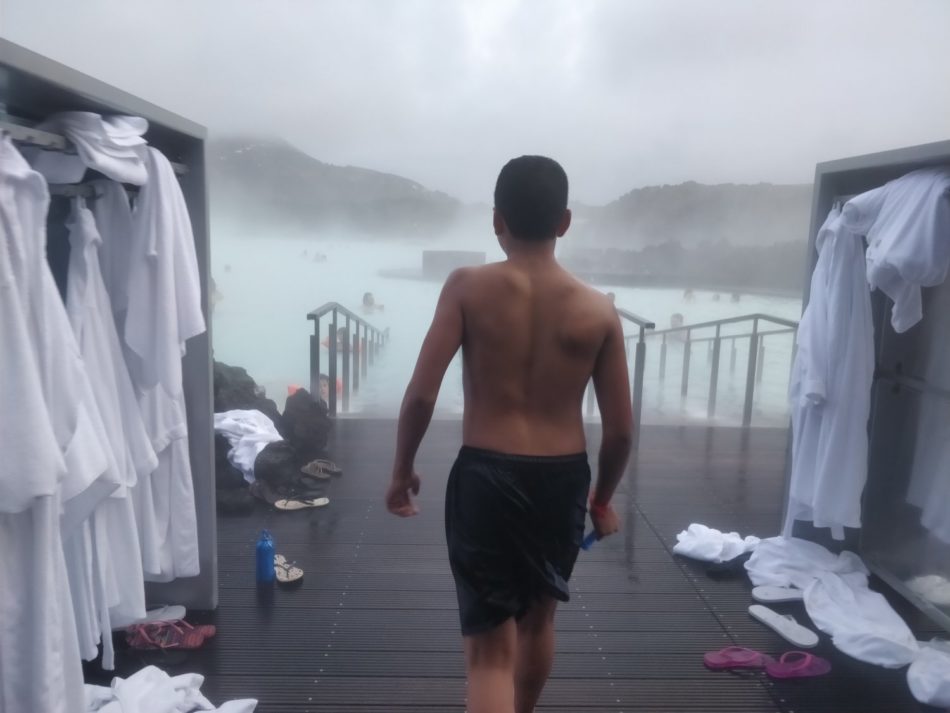 9) Get proper clothing
Securing the necessary clothing before your trip is critical – dress in layers. During our visit, the extreme wind made the air temperature colder then it really was. I had about 5 layers on yet I still felt chilled at times. And these were the conditions during spring; we can only imagine how brutal the temperatures and winds are during winter. Be sure to bring proper waterproof clothing – a waterproof shell layer (jacket) is critical.
At one point we detoured through the tiny village of Vik (180km from Reykjavik) with its only 318 inhabitants. The amount of wind we experienced that afternoon was so strong I was able to lean backwards and it supported me without falling down. Needless to say, it can be pretty breezy out there!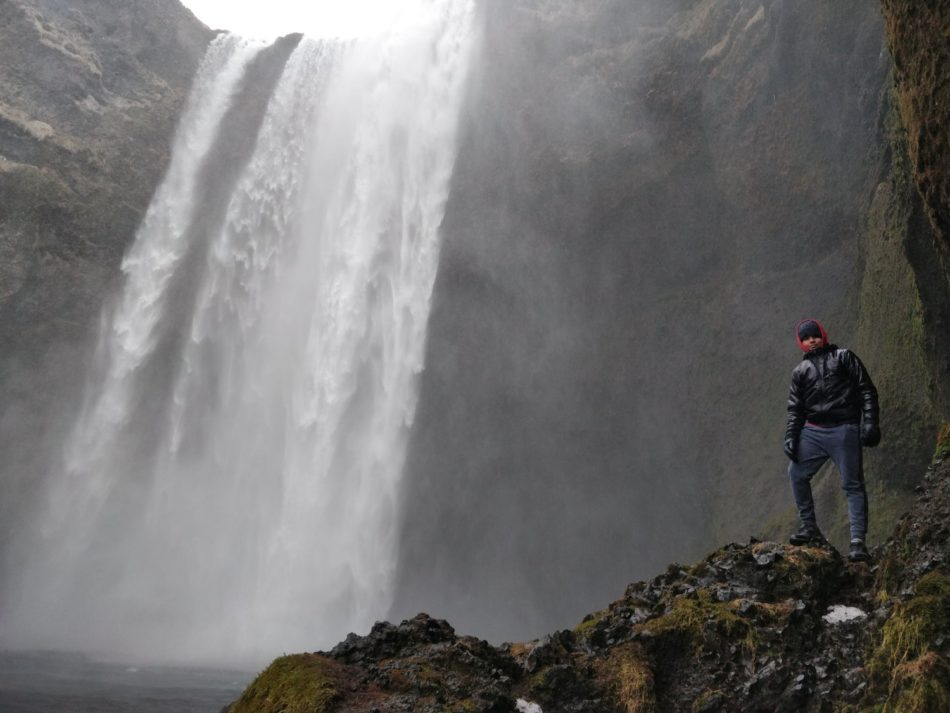 10) Time to get your camera out
Heavenly mountains, landscapes of fast-flowing waterfalls and elegant snowfields, are the perfect backdrop for photography enthusiasts. We recommend using a camera lens of 55-210 to best capture some of the distant scenery. Also consider bringing a tripod – ideal for capturing the movement of waterfalls while using a slow shutter speed combined with the appropriate aperture. We used a Nikon D3300 with two lenses – one from 18-55mm and the other one 55-210mm.
For professional photographers, Iceland is a gift wrapped box of raw nature just waiting to be opened.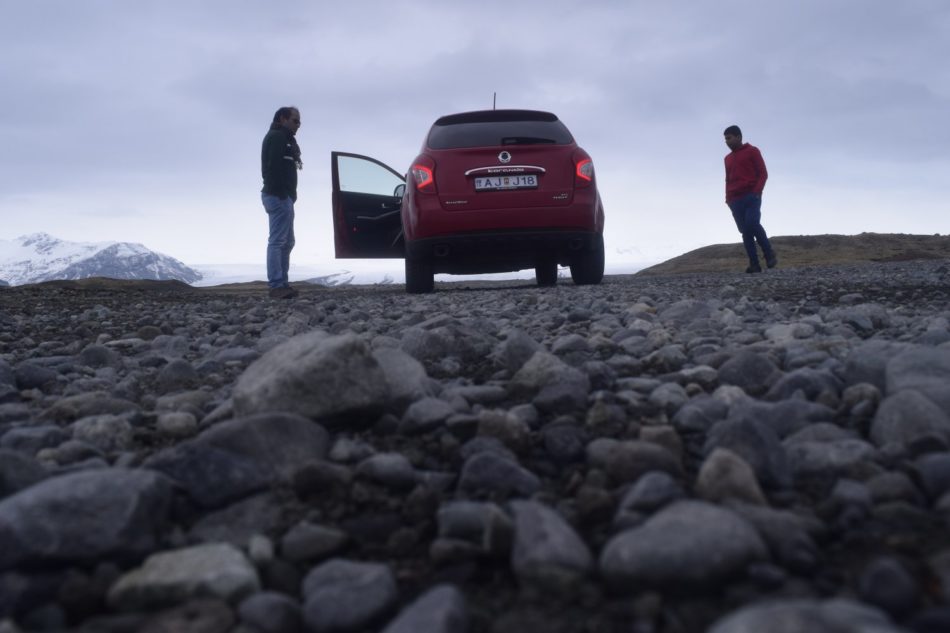 11) Bring the right adapter
Iceland uses Europlug/Schuko-Plug (CEE type outlets). Be sure to bring the right adapter for charging phones and other electronic devices, otherwise, after your batteries die you will be highly disappointed. And for a travel writer, what sort of trip would it be without being able to take photographs because one has no way to charge their camera batteries!?
Don't leave me Iceland!
Unfortunately our journey came to a close – it felt sooner then expected. As I left the country I felt there was so much more to explore; I nurtured a sense of longing and was not yet ready to leave. While departing and seeing its snow covered peaks fade into the distance from the airplane window for the last time – I immediately wanted to dive back into the warm and relaxing Blue Lagoon or stand solitary in silence watching impressive waterfalls or perhaps see the stunning icebergs of Jökulsárlón once again.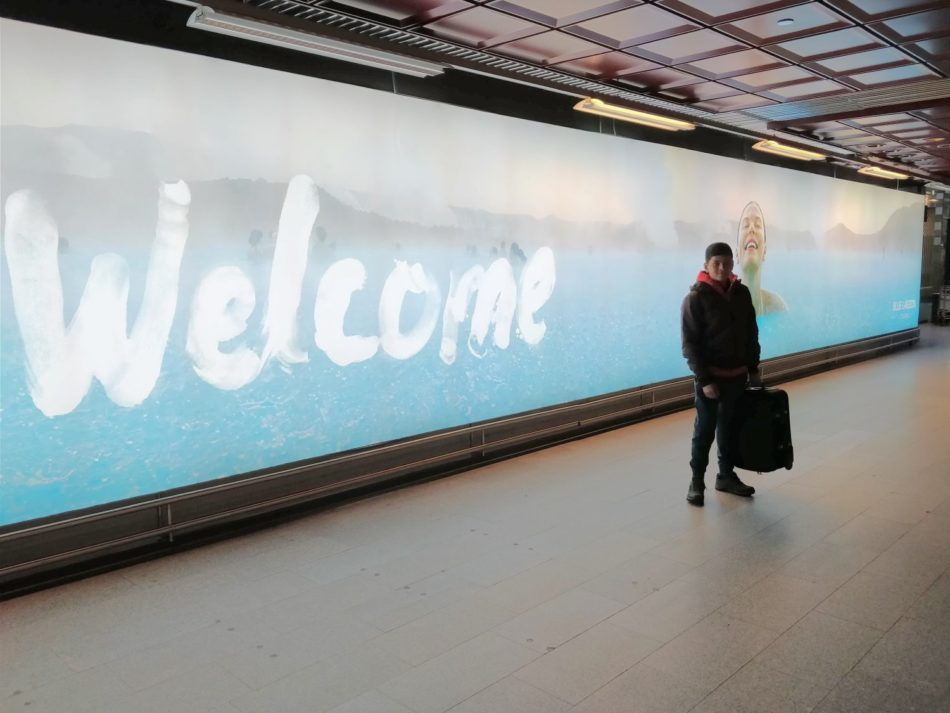 In conclusion, Iceland's natural beauty is truly special – yet one needs to have enough money to travel to and within the country. One is always surprised by the dramatic weather. The vast landscapes will change your opinion about the country – time spent here may cause you to think the following, "how does mother nature have the power to illustrate such graceful and awe-inspiring vistas?"