Prague is a stunning city – well-known, but often not spoken of in the same manner as the most popular cities in Europe, such as London, Paris, or Rome. However, as more people find out about this beautiful Czech capital, its place on the radar for world travelers increases. If you have a trip to Prague planned, these are five things you absolutely must do during your time in Prague!
Prague Castle
Most going to Prague anticipate that Prague Castle is, well a castle. In fact, Prague Castle is a complex of buildings high on the hill west of the Vltava River – the primary river that splits Prague's east side to its west.
Included in this complex are numerous buildings, most notably the beautiful St. Vitus Cathedral. Alongside St. Vitus, you can also visit medieval structures that have been an important part to the history of Czech royalty. These include the Powder Tower, Basilica of St. George, and the Royal Garden.
It is an overpoweringly gorgeous complex, that fortunately has a tram running up the steep hill. We'd advise you make sure to use this, as being on top of Prague Castle is a day-long adventure in itself, and the walk up the hill can be quite taxing!
Astronomical Clock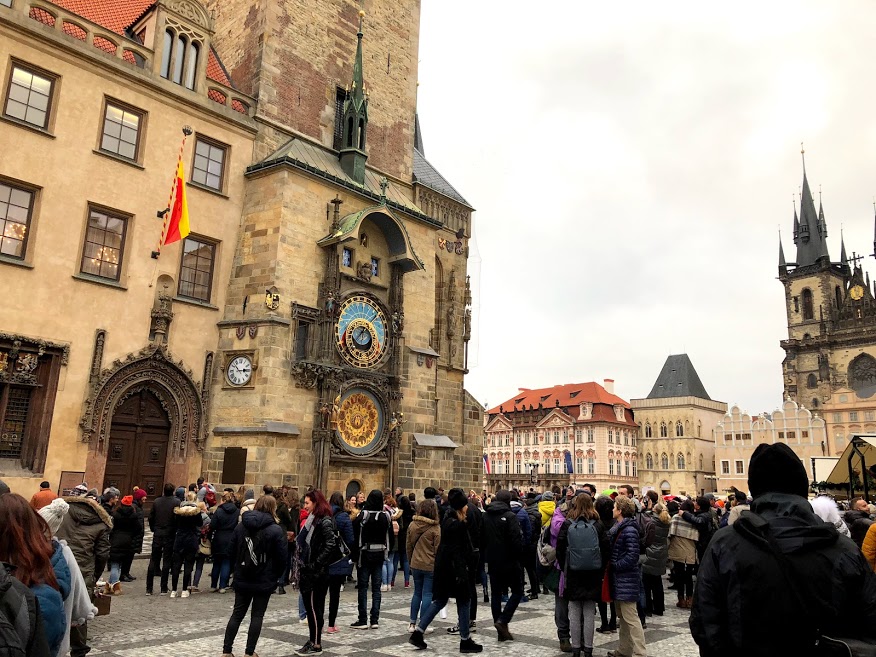 One of the things that seemingly sticks to any piece of advertising about the city of Prague, and rightfully so, is Prague's Astronomical Clock. This piece of working art, located in the Old Town Square of Prague, was built as early as 1410 – and possibly even before!
Make sure to pick up a Skip-the-Line access ticket before visiting the Astronomical Clock Tower, however (which takes you high above the city for amazing views of Prague), as the crowds seeking to scale to the top can get large – fast!
Klementinum Library and Mirror Chapel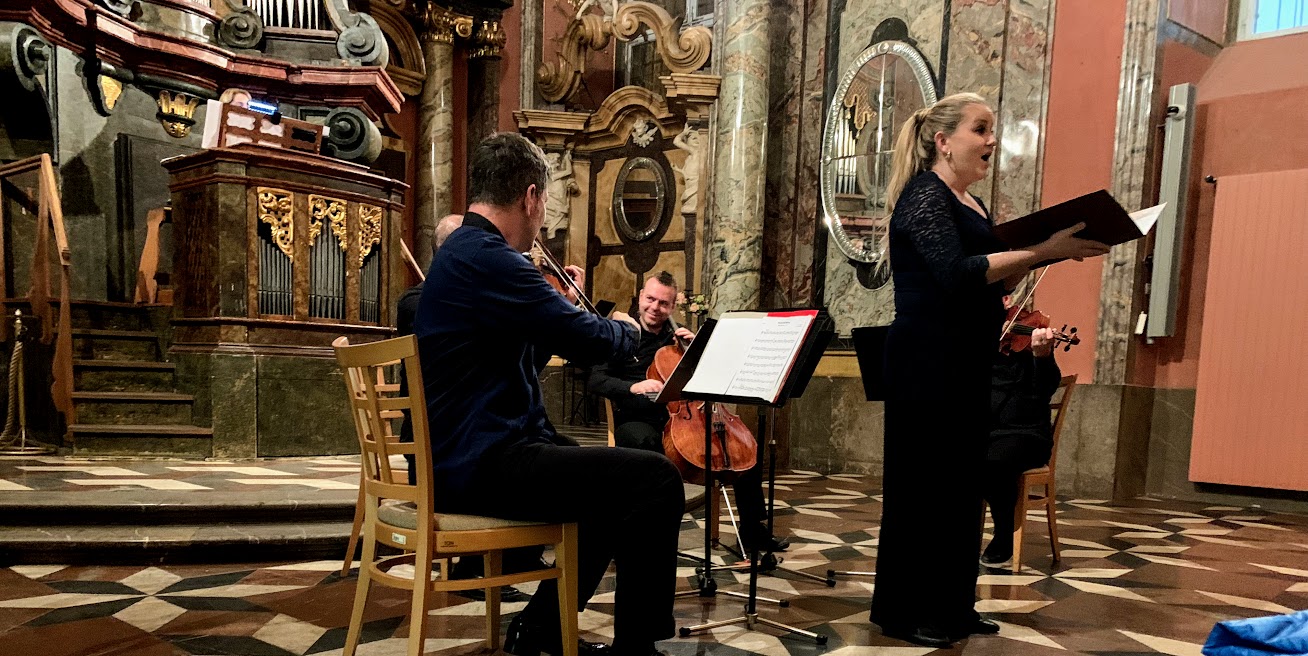 Even if you don't love classical music, the ancient Klementinum Mirror Chapel (located within the famous Klementinum Library), is a setting you really should attend. If you have any desire to see something truly unique in a location truly beautiful, this centuries-old complex located on Prague's East Bank is a must for any type of cultural lovers. The most noted of all the performances at Klementinum Mirror Chapel is Vivaldi's Four Seasons – which is made all the more powerful in such a setting.
Additionally, Klementinum Library is well-known as the most beautiful library in the world. The breath-taking location houses many of Prague's literary relics, and is a place that simply must be seen.
Old Town Square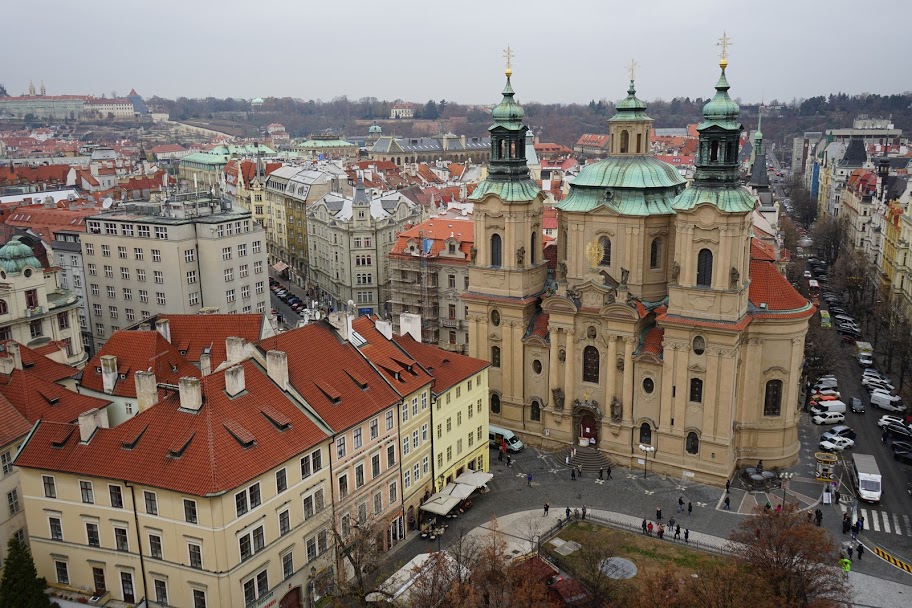 Prague's Old Town Square, located at essentially the same location as the Astronomical Clock Tower, is one of the things that makes Prague so unique. It's medieval, artistic, and gothic in design. The grandiosity of the location is mesmerizing, and is a location that must be seen.
It's a popular place to stay in Prague, due to its proximity to so many beautiful spots on the East Bank of the city, and is a place where you can simply wander, eat, shop, take photos and watch the city go by.
Charles Bridge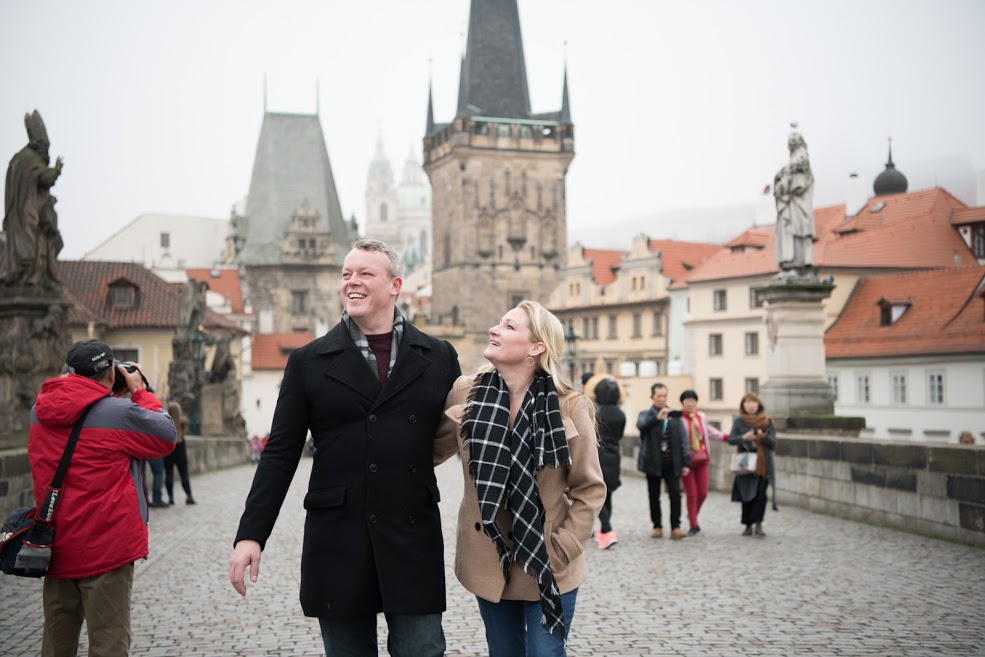 The Charles Bridge, which is nearly 1,000 years old, joins Prague East and West across the powerful and vast Vltava River. It's one of the most popular areas for photophiles in the city, and is one of the best places in Europe for an early morning stroll.
We say early morning, because the obvious is true. It's popular, so it fills up fast. Despite how scenic and lovely the bridge is, you want to make sure to take an early morning stroll across before the crowds come – giving yourself ample opportunity to see the beauty of Charles Bridge in the vastness of empty space.
Conclusion
No matter how much time you have in Prague, these are a handful of things that are absolutely necessary to see. Luckily, Prague is easily walkable, and in fact calls you out to it. It makes you want to get lost in its gorgeous streets, and to stroll as far as possibly.
So, enjoy your time in Prague. Meander through winding alleys, listen to legendary music, and touch structures over 1,000 years old. You'll find it to be one of the most magical places in all of Europe.