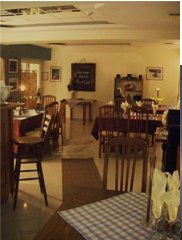 The village of Beli Iskar is approximately an hour from the capital Sofia and located only a short distance from Borovets the oldest ski resort. Its appeal as a holiday destination exceeds not only the obvious winter attraction of snow sports. Although it is this that Bulgaria's mountain resorts are renowned for the activities available during the summer months are equally attractive and diverse.
Sofia offers a range of interesting museums and art galleries. As well as this it has a number of new shopping malls, and restaurants offering food from around the world! For those who simply want to soak up the atmosphere of the capital city there is plenty to see and admire with fantastic architecture throughout the city.
Lake Iskar is only a short journey away from Beli Iskar and here there is the opportunity to waterskiing, wakeboard, jet skis, sail or simply relax on the beach in the high summer temperatures. The expansive national forest that Beli Iskar is situated within offers the opportunity for horse riding, walking and mountain biking, with trails running through unspoilt nature.
The Seven Rila Lakes are a group of glacial lakes situated in the northwestern Rila Mountains. They are the most visited group of lakes in Bulgaria, and are only a short jeep journey away from Beli Iskar. Exciting Jeep Safaris run from the area and a fantastic way to spend a day.
Where to eat and stay
Located within a luxury apartment complex this restaurant gives any visitor the chance to have an "off the beaten track" experience with a few home comforts. In a place where traditions are upheld and