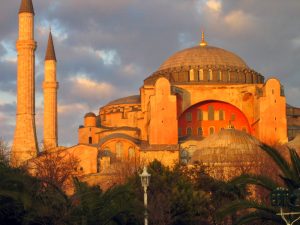 The cradle of civilization reaches across Asia and Europe welcoming all who enter its majestic beauty.
In the hotel high above the Mediterranean Sea, a sunny day with light grey, puffy clouds wrap the sky in silver gauze. Rain seems imminent, but that is not a concern this morning. Shopping is on the top of my list – that is after room service. I like to brag that my idea of roughing it on vacation is either no cable television or no room service, but never both. Luckily my five-star hotel has everything I need, and more. Thus far, there had been no time to shop. Who would have guessed that culture would take top priority? Cappadocia, my friends, was well worth skipping a day of shopping.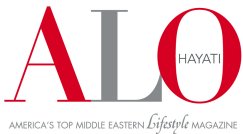 Turkey's geological phenomena are prominently displayed at the massively eroded plateau of fragile volcanic stone in Cappadocia some 200 miles southeast of Ankara.
There, not far from the market town of Nevshir, wind and water have carved out pyramids, caves, columns and cones. Your imagination takes you from there, drawing a thousand ancient pictures.
In addition to the compelling natural beauty, there are the unique hollowed-out caves of chapels and cells which early communities of hermits and monks carved into the soft rock. As a salute to Byzantine architecture, the chapels are shaped like crosses and have columns, arches, vaults and domes, all sculpted from the rock.
Along the walls of their cells the monks carved tables, benches, cupboards, ovens – and sometimes even graves. To reach many of the rooms, they cut deep passageways into the rock, devising hidden ventilation shafts and an intriguing security system where flat rounded stones could be rolled by a single man on the inside, but couldn't be budged from the outside. Here they waited, hidden, through long silent days of siege, or retreated from passing marauders. It's easy to see why the visions of Cappadocia carve a permanent place in your memory.
Back to the present, I check my watch, almost willing the room service to my suite. I can taste the foul (fava beans seasoned with garlic, lemon, olive oil and salt), fresh pita, soft cheese, olives, and Turkish coffee. The thought of the rich coffee recalls the strong blends of the brew I had yesterday during my self-guided Istanbul walking tour.
The best thing about the Middle East is the outdoor dining. All of my U.S. meals seem to be within the confines of a restaurant's four walls. Here, you enjoy the fresh air and gain a cultural perspective over some coffee. The only thing better than the coffee is the heritage and sights of the Basilica Cistern.
The gigantic underground water storage chamber was used for over 1,000 years during the Byzantine Empire. Visions inside the stone and marble columned masterpiece are magnificent, while the acoustics inside create an interesting mood. As intriguing as Basilica is, Topkapi Palace provides an even greater shock to the senses; the sheer size of the palace mandates comfortable shoes. I could have spent a whole day taking in the elegant tile, exquisite decoration and picturesque palace courtyards.
A solid day of walking left my bones weary. Prior to setting foot in Turkey, I was inspired by stories of hamams (bath houses). To my delight, there it was – the Cemberlitas Hamam. Built in 1584, the bath has large, marble "hot area" chambers, divided for men and women, to laze and sweat and scrub themselves or be scrubbed by an attendant into a marshmallow-shaped ball of lather. You can also partake in a rigorous massage treatment for your aching bones. My evening here proved that dreams do come true.
The knock on my suite brings my mind back from yesterday as my breakfast arrives. A small conversation with my waiter Barak illustrates what I have experienced from day one. The Turkish people are the most hospitable people that I have ever encountered. From shopkeepers to strangers on the street, everyone will stop what they are doing and show you where to go. Kindness and assistance are at each turn with only a smile needed for repayment.
Shopping, like room service, is in my blood. Always on the search for that "rare find," foreign travel and shopping never disappoint. The exotic luxury of bazaar negotiation and bringing home fragile and conversation-provoking objects is enough to get your heart pumping fast.
Where Cemberlitas Hamam is the grandfather of all bath houses, Istanbul's Grand Bazaar is the mother of all shopping malls, covering over 15 acres. This is heaven for the die-hard shopper. Rare finds are around every corner, so be sure to pace yourself. Amazing jewelry, handspun pottery, carved perfume bottles and handmade rugs dangling from hooks and balconies inspire admiration (and thoughts of a larger house). Where to start? What to buy? This is where the fun begins.
Bargaining is the event that makes the bazaar, well, somewhat bizarre. The initial asking price is only a starting point where you and the vendor match wits until everyone is satisfied. A funny thing happened on my way to bargaining heaven "Salaam aleikum" (peace be upon you), a man said to me with an invitation to join him in his rug shop.
Ahmed beckoned to me and smiled, "This is my home and while you're here it is yours as well." In a flash, coffee was poured and a friendship started. What was my name? Where was I from? Did I have a sweetheart or children? Did I think I could manage carrying a handmade rug all the way back to the States?
He unrolled a striking red and brown tasseled area rug. "This is from my city, Safranbolu near the Black Sea town," he said. The mountain people come to the bazaar and sell these carpets." Folding the rug and pressing it under his arm, he demonstrated how the wool sprang back, eliminating the crease. His conversation continued and the passion for his carpets mirrored my passion for basketball. He listed the rug's statistics the way I might rattle off the final scores from the 1980 NBA finals.
For the rest of that afternoon, Ahmed guided me through his nation of rugs. There were lush, silky carpets, Persians, some from the finest wool, and others in goat hair. They came in a dazzling array of shapes and sizes. But as the day grew older, the conversation broadened and matured. He was a deep thinker reading several books every few days and a fan of Machiavelli. His wife liked to cook and surf the internet with her sisters.
Reclining in one of his large chairs, I had lost track of time and the summer light started to fade. Long before we struck up a conversation, I locked into an olive colored rug that would line my home's entry. There was no need to bargain as his opening was $25 less than my target price. I had gone to the bazaar in search of carpet and ended up with a friend.
As we wrapped our conversation, Ahmed began digging around in a small basket and emerged with a small trinket in his hand. "Please accept this gift as a token of friendship," he said. It was a palm-sized, silver horseshoe with a blue and white eye in the center.
"This will watch over you and protect you from the evil eye," he explained. :Keep it with you to keep bad feelings away from you and your soul." He wrapped it in paper and we shook hands, exchanging goodbyes. Back at home months later, I opened the paper and found a small note inside. It was a message from Ahmed: "I hope you will always be protected from the evil eye. Ahmed." To this day the amulet hangs in my car saving me from the perils and craziness of road rage.
The rest of the week is somewhat of a blur…the three-day Blue Voyage along the Turkish coast gave me all the swimming, snorkeling, eating and drinking I could handle, while the spa days at Pamukkale surpassed many Hawaiian beach resorts. But what does stand out is the experience at the sixth hundredth (or so) annual Kirkpinar Tournament, an experience that will never be forgotten. Three hours passed. The heavyweight men fought to pin each other to the ground. Each time one seemed certain to succeed, his opponent slipped free. In a twist totally germane to this event, the two wrestlers were coated from head to toe with olive oil.
Two 300-pound contestants were locked in combat in the center of the grassy arena as live drummers hammered in unison with the sounds of revelry from onlookers. Sweat was indistinguishable from the olive oil as the two men battled to exhaustion. Wrestling fans tensed with every movement until one wrestler could not continue. And there he was, the new bashpehlivan (greased wrestling champion) of all Turkey. The crowd turned jovial as food and drink could now be shared in celebration.
Symbolic, it seems that Kirkpinar summarizes my adventure through Turkey. As I wrestled with the implied need of Turkish culture and shopping, the lasting memory I carry is the warmth of the people and friends I made along the way.