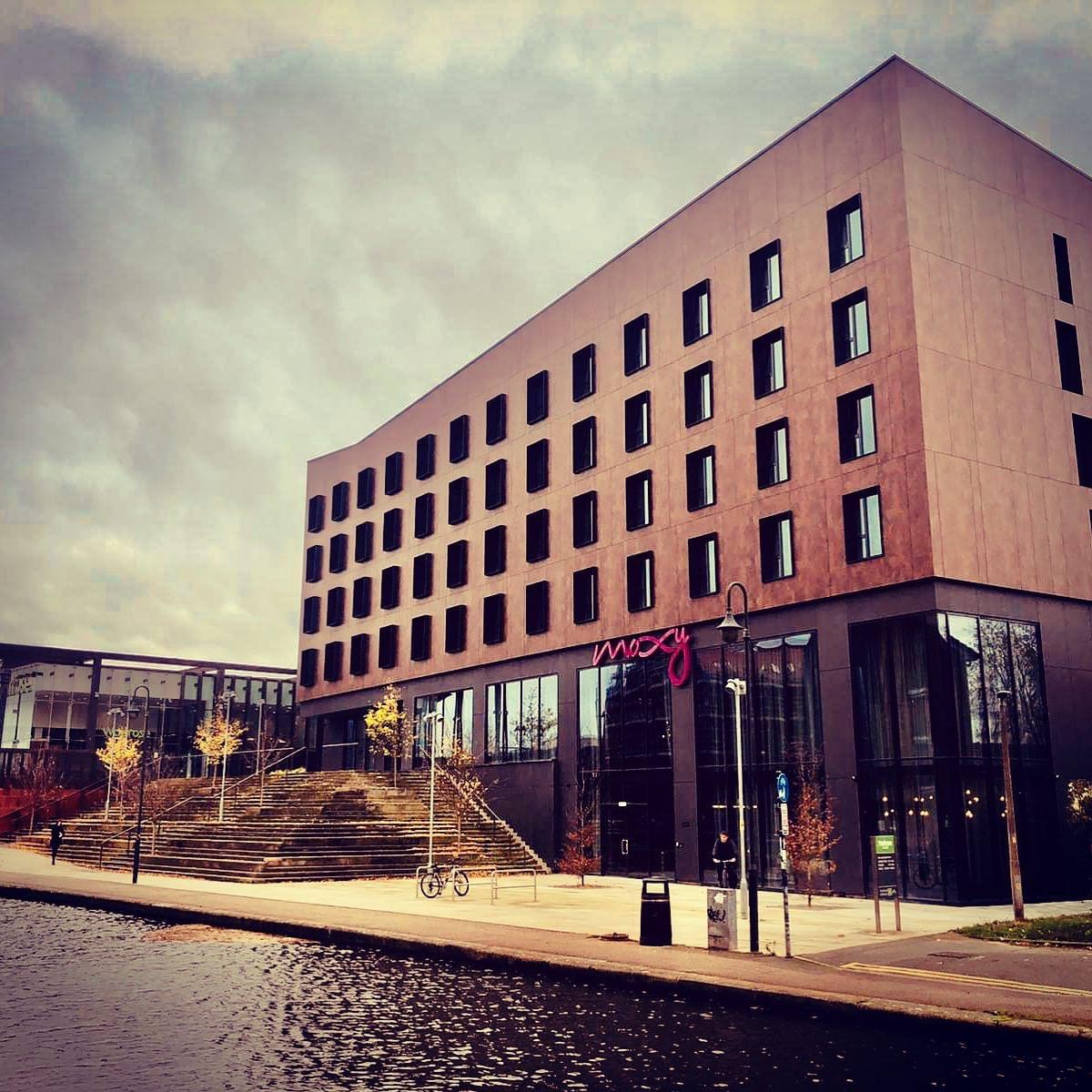 Moxy Hotels, as a brand of Marriott, are designed to stand out from the crowd and Moxy Chester is no different.
Just a five-minute walk from the city centre and train station, first impressions upon arriving at the hotel are positive. Themed throughout with stylish nods to its locality near the racecourse, a stunning steel horse installation and series of murals themed on racing set the vibe for our stay.  A unique artist's interpretation of the infamous Shot Tower landmark has also been specially created inside.
One might say Moxys are proud to be different and are a particularly good choice of stay for the seasoned traveller who seek practicality, but not at the expense of comfort. Moxy Chester has been cleverly designed to work with our modern-day ways of living, from the Grab and Go 24/7 snacks and beverages stand to the bar which doubles a check-in, communal ironing rooms and multi-use lobby area where you can eat your breakfast or drink the night away with friends or chill with one of the games or books available.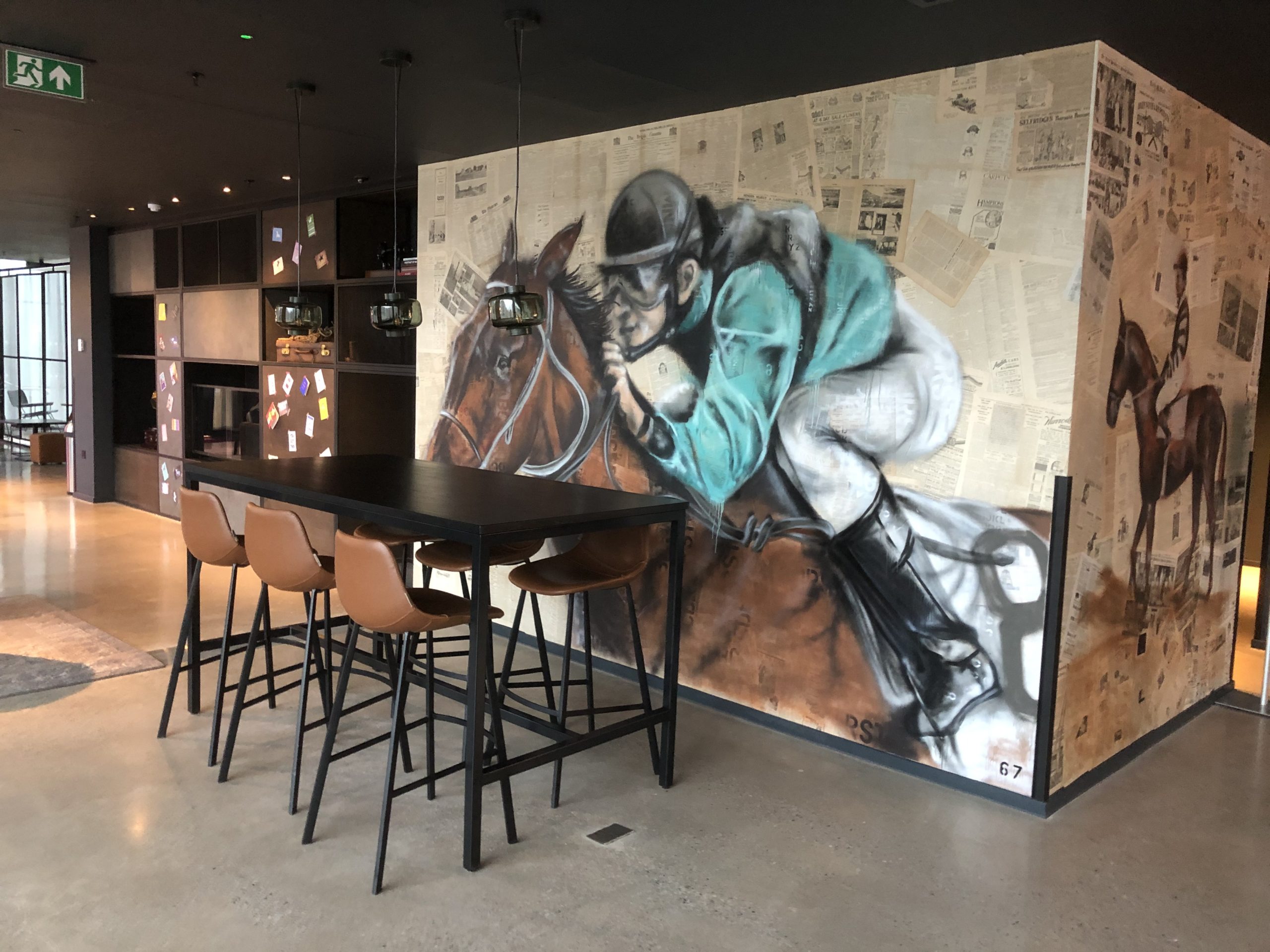 The mezzanine level continues the relaxed vibe upstairs with more squashy sofas and quiet corners but, if you're feeling competitive, there's also a pool and football table and board games, as well as books, at your disposal.
Our Moxy experience gets off to the best possible start with the offer of a complimentary welcome cocktail to settle us in. Very welcome indeed following our two-hour road trip and a great way to kick off the mini break.
I love the playful spirit of this small chain boutique hotel which succeeds in setting a relaxed vibe throughout your stay – even for dog owners.
The stripped back contemporary theme continues into the rooms, which are cleverly designed to maximise every inch of space, including wall hanging pegs. Better suited for shorter stays in my view but there's also a small hanging area as well for dresses and suits. The space is also equipped with flat screen TVs, built-in USB ports and nifty motion-activated LED guidelights around the bed. Perfect for those trips to the bathroom in the dead of night.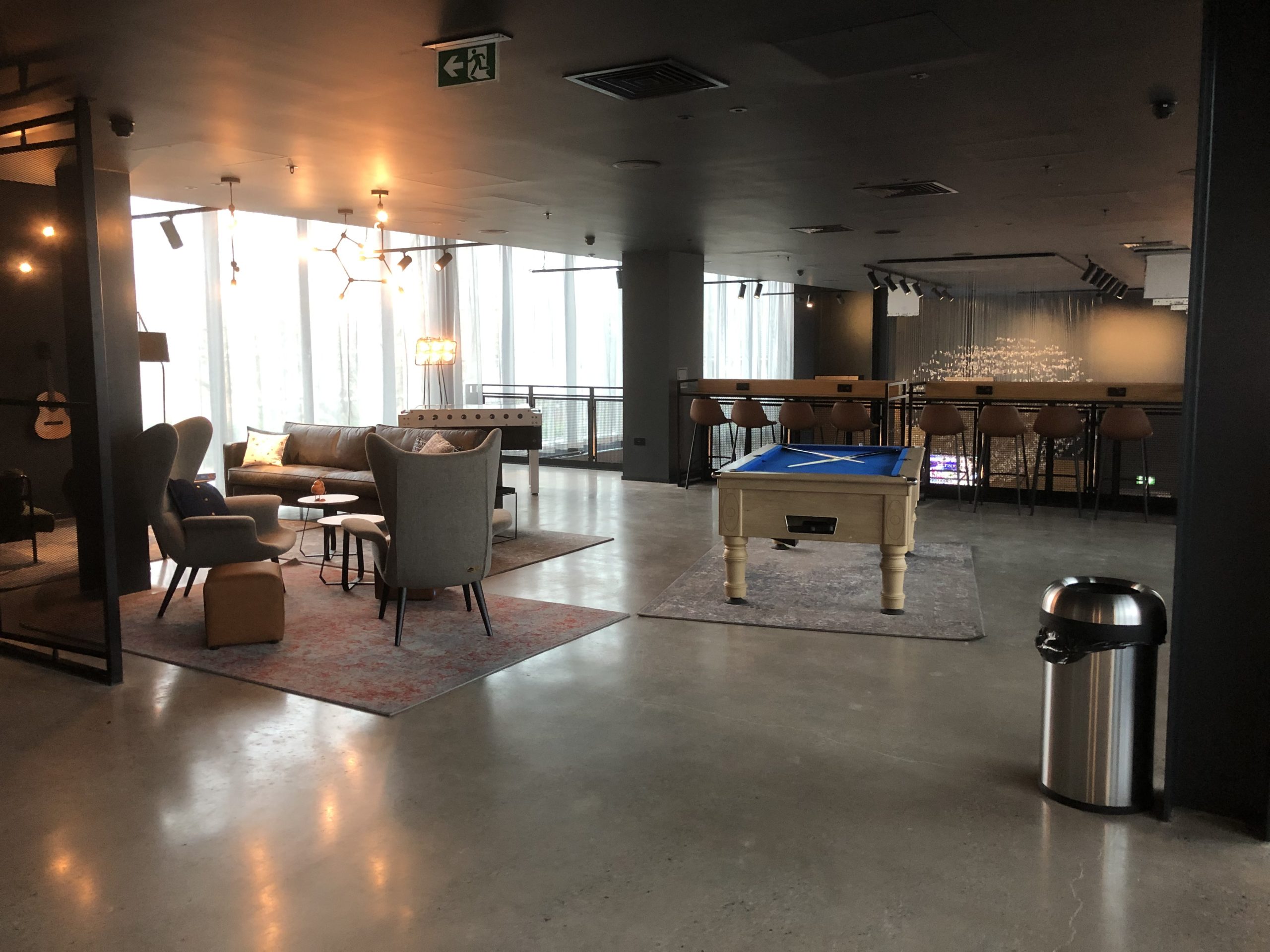 A stand-out touch was the personalised welcome message on our bathroom mirrors. (We were asked about our hobbies beforehand!) Very instagrammable!
The location is perfect with a pretty 10-minute canal-side walk into town – and even a Waitrose literally across the way for those inevitable emergency purchase of forgotten toothbrush or other sundry item!
Verdict
This 194-bedroom boutique hotel overlooking the canal, is an ideal clean, fresh and modern base for both the weary business traveller and city tourist. But for those looking for rooms in which they can spread out in plenty of personal space, luxuriate in a hot bath or enjoy a spa treatment, there are more suitable options.
Visit Moxy Chester here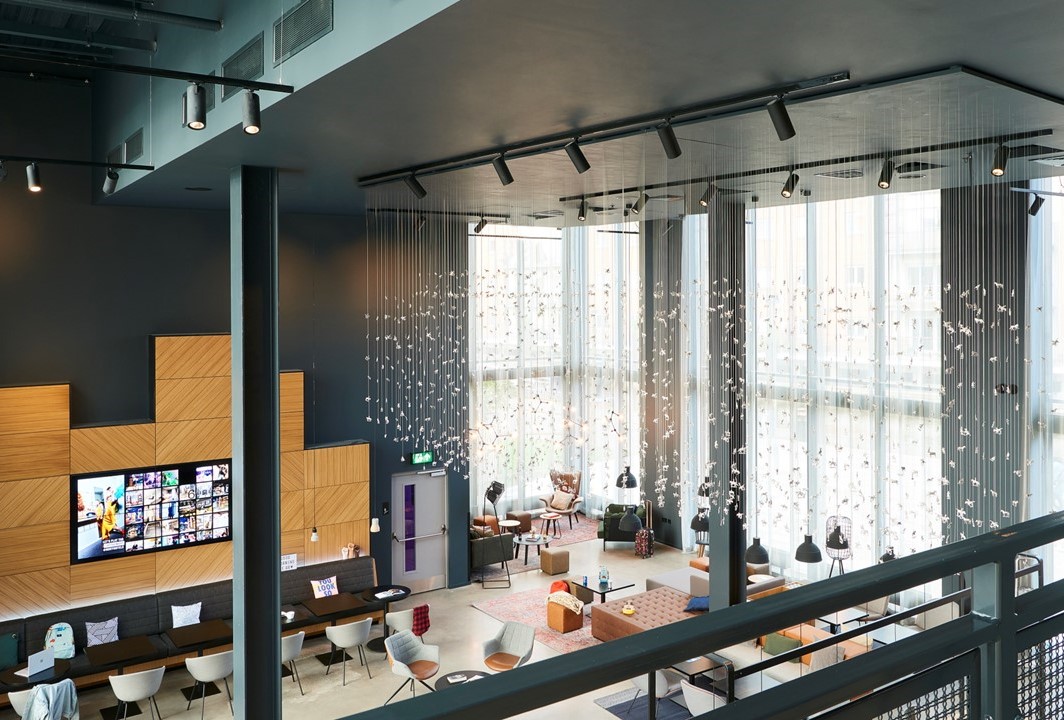 Dining
When in Rome (well Chester!) and seeking that special meal out, I urge you to look no further than Artezzan Restaurant and Bar.
Just 15 minutes' walk from the hotel (or, in our case, an inexpensive Uber ride) it's clear to see why this culinary oasis achieves the holy grail of five stars in TripAdvisor. What a find!
Artezzan takes an honest approach to Mediterranean inspired food served in a modern, fresh and feel-good way. Its unique dining experience even extends to food preparation at your table, for certain dishes. And the team make it their mission to ensure all your needs are met throughout your time in the restaurant.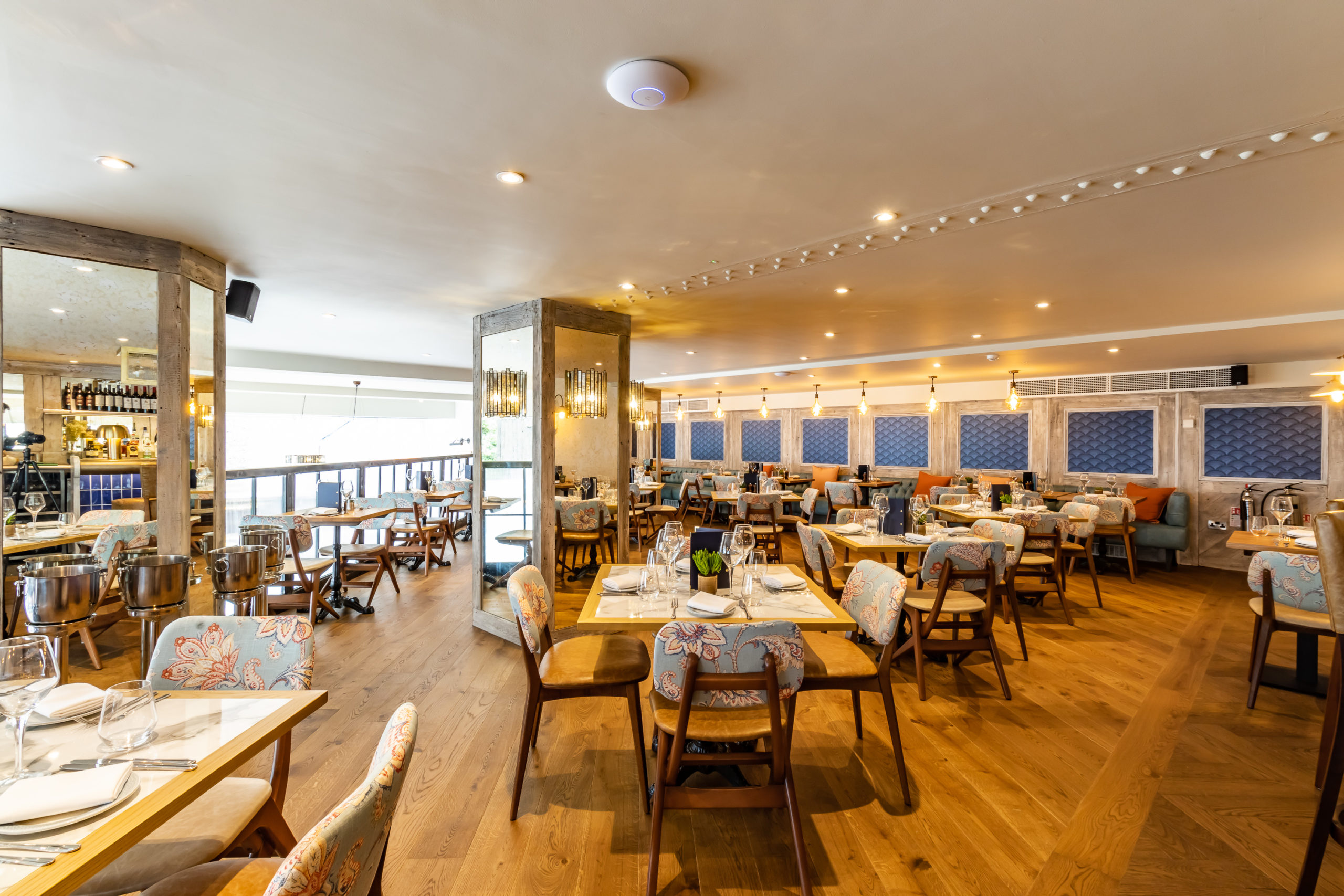 The food and drinks menus are extensive and delightfully varied with plenty of vegan and vegetarian options as well, something welcomed by my vegetarian companion who is more often than not faced with slim pickings.
My Lamb Shank Tajine, which blended the meat with authentic Moroccan spices, mint and pomegranate pearl couscous, apricot and sweet potato stew and candied pine kernels, was simply divine, albeit too hearty to polish off. Plus I had spied the desserts menu early on and was determined to leave space for the Loukoumades (lightly fried Greek doughnuts rolled in cinnamon sugar and a biscuit crumb with choice of dipping sauce.)
Artezzan also enjoys a reputation for its mixology prowess and we were delighted to be able to sample from their splendid range of signature cocktails.
Artezzan delivers the very definition of the foodie 'experience' where you can sit back, soak up the cool vibe and watch the theatre of cooking, pizza tossing and cocktail making going on all around you.
Although not ordered by us, a real highlight was observing the preparation of the Artezzan Grand Carbonara – flambeed with aged grappa and rolled in a huge wheel of Grana Padano cheese and served, at a neighbouring table.
When in Chester, be sure to include this on your itinerary. You won't regret it.
Visit Artezzan here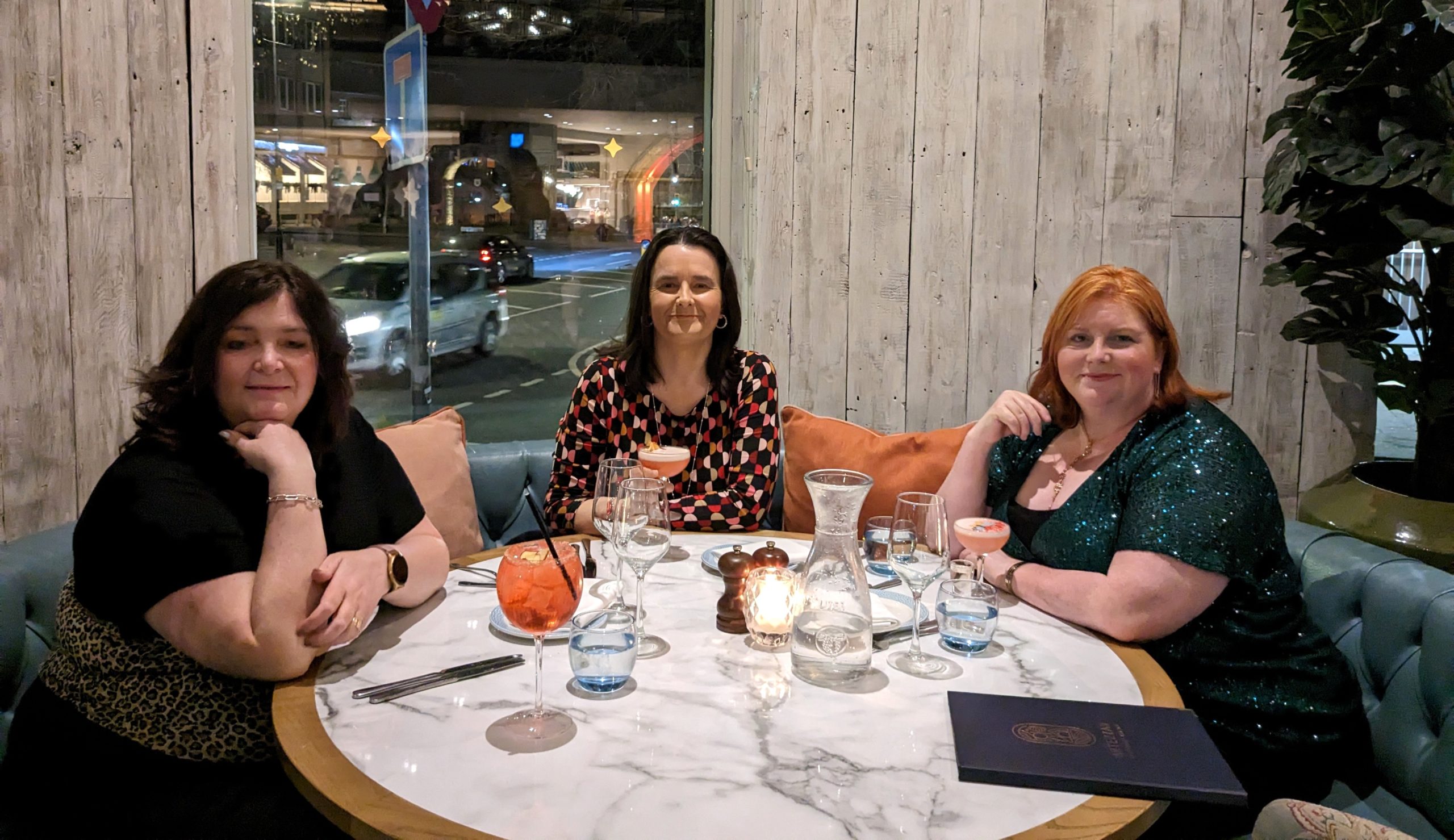 In The Area
Chester's City Walls are the longest and most complete in Britain and offer great vantage points from which to appreciate the city's main sights. They can be accessed via four main gateways, including Eastgate, site of the world-famous Eastgate clock, apparently the second most photographed clock in the UK after Big Ben.
Further along the walls overlook Chester Racecourse, aka The Roodee, the oldest working racecourse in Britain, set in the former Roman harbour. Fun fact – this is allegedly the place where the term gee-gees was first coined after Sir Henry Gee, who first allowed racing to take place here in the 16th Century.
Other highlights of the city include The Grosvenor Museum with its collection of Roman gravestones and stories of gladiators in pictures and words; Chester Zoo – one of the most visited attractions in the UK; Grosvenor Park and its open-air theatre; Chester Basin or take a stroll along the River Dee.
For us though, shopping was at the top of our agenda so we headed to the city centre, including The Rows, the a unique medieval network of open galleries at first floor level that line the main streets. We also spent our final day at Cheshire Oaks Designer Outlet, just outside the city near Ellesmere Port. The UK's first designer outlet opened in 1995 and remains its largest. You'll need comfy shoes for this one – but if you don't have them packed – you won't be short of choice here.