Finally a memorial to remember the unification of Germany!
There is absolutely no doubt that the traveller who rents Berlin apartments will visit the many monuments that remember the rich German history, especially in regards to the Third Reich, the Cold War and the separation of Germany which include the Reichstag, the Holocaust memorial, Checkpoint Charlie, and the Brandenburger Tor.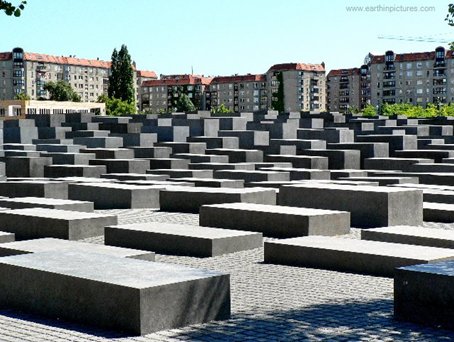 Although Germany has been unified for over 20 years you will notice that there is no monument that exclusively honors the mere act of the unification of East and West which seems to be noteworthy since this was one of the most significant events in German history.
But the lack of memorial can't be blamed on not trying, because for several years the search for an appropriate memorial has been going on. The city of Berlin carried out competitions and ideas were presented, but until recently none of them were convincing enough.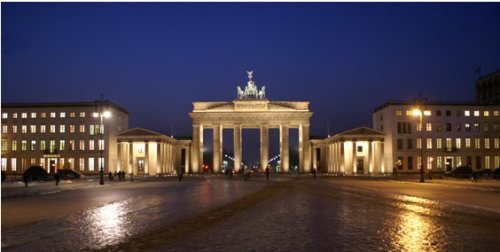 Earlier this year a decision on a memorial has been made. The project is titled "Burger in Bewegung" (Citizens in motion) and is planned to be finalized in two to three years. A very special feature of the monument is that it is "interactive" meaning that people can walk on it and by that can cause it to shift. The monument will consist of a 60 meter long platform on which a 50 meter long golden construction is placed on. It will have the shape of a scale-pan on which the slogan "Wir sind das Volk. Wir sind ein Volk" (We are the people. We are one nation) will appear in big letters. Depending on the weight distribution on the monument it can shift to the left of the right.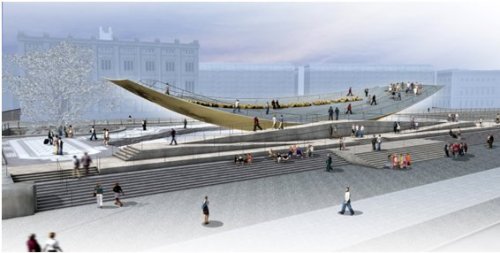 The plans for this memorial have already caused some uproar among tax payers for its costs projections of about 10 million Euros, but also for its meaning. The truth is that many still don't feel like there is just one nation and a gap between the East and the West still exists, which raises the question why there should be a memorial at all. If we keep this concern in mind the scale-pan might be the most appropriate metaphor, if this was intended by the designers, I don't know.
What I do know is that the beauty of the city lies in its diversity of people and cultures. No other city in Germany embodies cultural diversity and openness while still remaining so German. Rent apartments in Berlin to find out if you can detect differences between former East and West Germany.