If you've decided to visit Rome, you'll quickly find that many great attractions are available for you to enjoy. You'll find historical sites, lovely monuments and some incredible museums. Many are easy to access, especially if you're renting one of the great Rome apartments near the center of this exciting city. Although you may not have the time to visit every museum in the city, here are a few of the top museums you won't want to miss.
Vatican Museum
One of the most famous and interest museums you'll want to visit while in Rome is the Vatican Museum. You'll find beautiful masterpieces from the Renaissances, lovely sculpts and incredible art works. The collection of art is spread throughout several areas and includes the art of the Chapel of Beato Angelico and the Sistine Chapel art.
Capitoline Museum
The Capitoline museum is located on the Capitol Hill of Rome. Within this museum there are various archeological finds and incredible treasures from antiquity. A bust from a huge Constantine statue is located in this museum. You'll also see an incredible equestrian statue of Marcus Aurelius as well. Other exciting finds you'll be able to view include epigraphs, picture galleries, ancient coins and sarcophagi. Some of the paintings included in the gallery include those of Rubens, Caravaggio and Titian.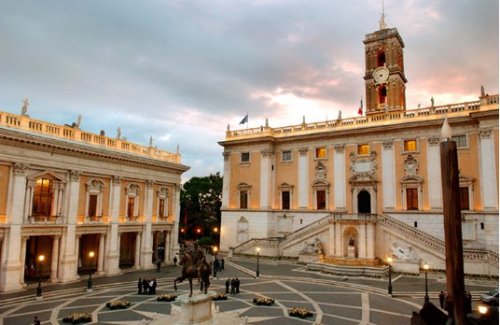 National Gallery of Modern Art
You'll definitely want to visit the National Gallery of Modern Art, which is one of the newer museums within the city. This museum includes modern art from both the 19th and 20th century. Some of the incredible Italian artists you'll see represented include Luigi Pirandello and Giogio de Chirico. Several international artists are represented as well, including Renoir, Kandinsky, Van Gogh and Goya.
Galleria Borghese
Don't forget to go visit the lovely Galleria Borghese while you're staying in Rome. This museum is located on the Villa Borghese Park grounds. It includes some incredible sculptures, such as the reclining Pauline Bonaparte by Canova and the determined David by Bernini. Lovely paintings are found in this gallery as well, including those from Caravaggio, Raphael and Correggio.
National Roman Museum
No matter where your apartments in Rome are located, you'll probably be near one of the locations of the National Roman Museum. This is a museum that includes various locations, including the Crypta Balbi, the Palazzo Altemps, Baths of Diocletian and the Palazzo Massimo. Preserved in these locations you'll see awe-inspiring collections of frescoes, earthenware, coins, mosaics, statues, jewelry and sarcophagi. Many relics are from the Republican and imperial periods, as well as the medieval times.
It's easy to see that many great museums are located in Rome for your enjoyment. Other great museums that you may want to visit while in the area include the Maxxi Museum, the Pius-Clementine Museum and the National Etruscan Museum. Be sure to see as many as possible while on your visit so you can enjoy some of the incredible works of art the city of Rom has to offer. Whether you're enjoying your honeymoon, a family vacation or a vacation on your own, these museums have something to offer everyone.
Author Bio
Hans Beltran is a world traveler, who enjoys writing everything regarding holidays and vacations. Passionate about SEO and world history, found in writing the perfect way to share his experiences with his fellow travelers.