Although I think of Paris when thinking of European fashion capitals, as the fashion show in the French capital might be the most prestigious fashion show that exists, I can't help but notice a majority of the label names are Italian.
The most important Italian cities when it comes to fashion are without a doubt Milan and Rome. I have never been to Milan, but I stayed in apartments in Rome twice. The first time I was there I went in to some of the high fashion designer boutiques for the first time in my life. Not to buy something, just out of curiosity, but I still dream about this one dress I saw…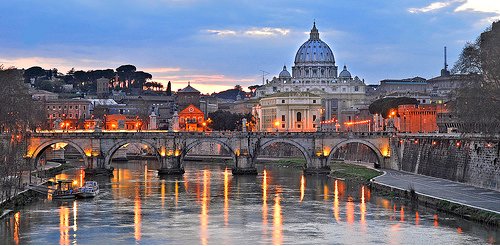 They say that the difference in the fashion between these two cities is that Milan is more known for everyday wearable clothes (pret-a-porter) where Rome is known for extravagant high fashion, or alta moda, the Italian equivalent to haute couture in French.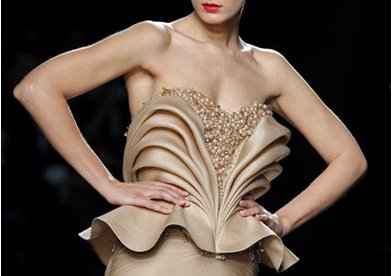 Dressing well is extremely important to Italians and I definitely noticed that walking the streets. But apart from what you see in the high end boutiques and fashion shows the street style is not as "stylish" as you would see in London, New York or Tokyo, meaning that it is not too daring and original. The Italians stick to a couple of ground rules that never go out of style: Slim figures, long hair, and heels.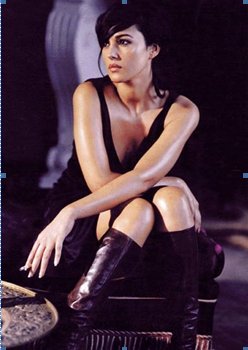 For everyone that is planning a trip to Rome in the summer and is fashion-interested let me give you some recommendations for when you come to visit the city. Of course, you can see great fashion in Rome all year around. Apart from the many designer shops and boutiques fashion fans should definitely take the opportunity to visit the L'Accademia di Costume e di Moda (Academy of Costume and Fashion, Via della Rondinella 2. It is Italy's leading fashion school, which regularly hosts fashion exhibitions.
July is a particularly good month to rent Rome apartments, because a very special fashion show will take place. Every year in mid-July the so-called Donna Sotto le Stelle (Woman Under the Stars) is an opportunity for some of the most talented new designers to present their work. The date this year should be somewhere between the 8th and 11th of July, because it is part of the Festival AltaRoma Alta Moda. The most notable feature to point out about this fashion show is that it is an open-air show that takes place at one of the most iconic places of the city, the Spanish Steps, which makes this an interesting event not only for the fashion savvy crowd.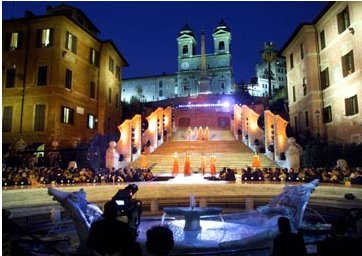 When I was in Rome for the first time we just missed this event unfortunately, but maybe it will work out to see it some time in the future.