In the summer months of 2020, we decided to embark on a crazy adventure.
But rather than being thousands of miles around the world, this one took place on a friend's front lawn … we decided to convert our own campervan!
In recent years we have been lucky enough to backpack and road trip more than 40 countries all around the world, so adjusting to life in one place had been tough.
VERY tough!
So we decided we may as well make use of the time to build a campervan that we could then live in and travel in (hopefully soon) all around the world.
I won't bore you here with the 3 gruelling months of hard work it took us to build our van, but if you like you can check out the videos on our YouTube channel.
But what I do want to tell you about it is our truly unforgettable adventure up through Scotland.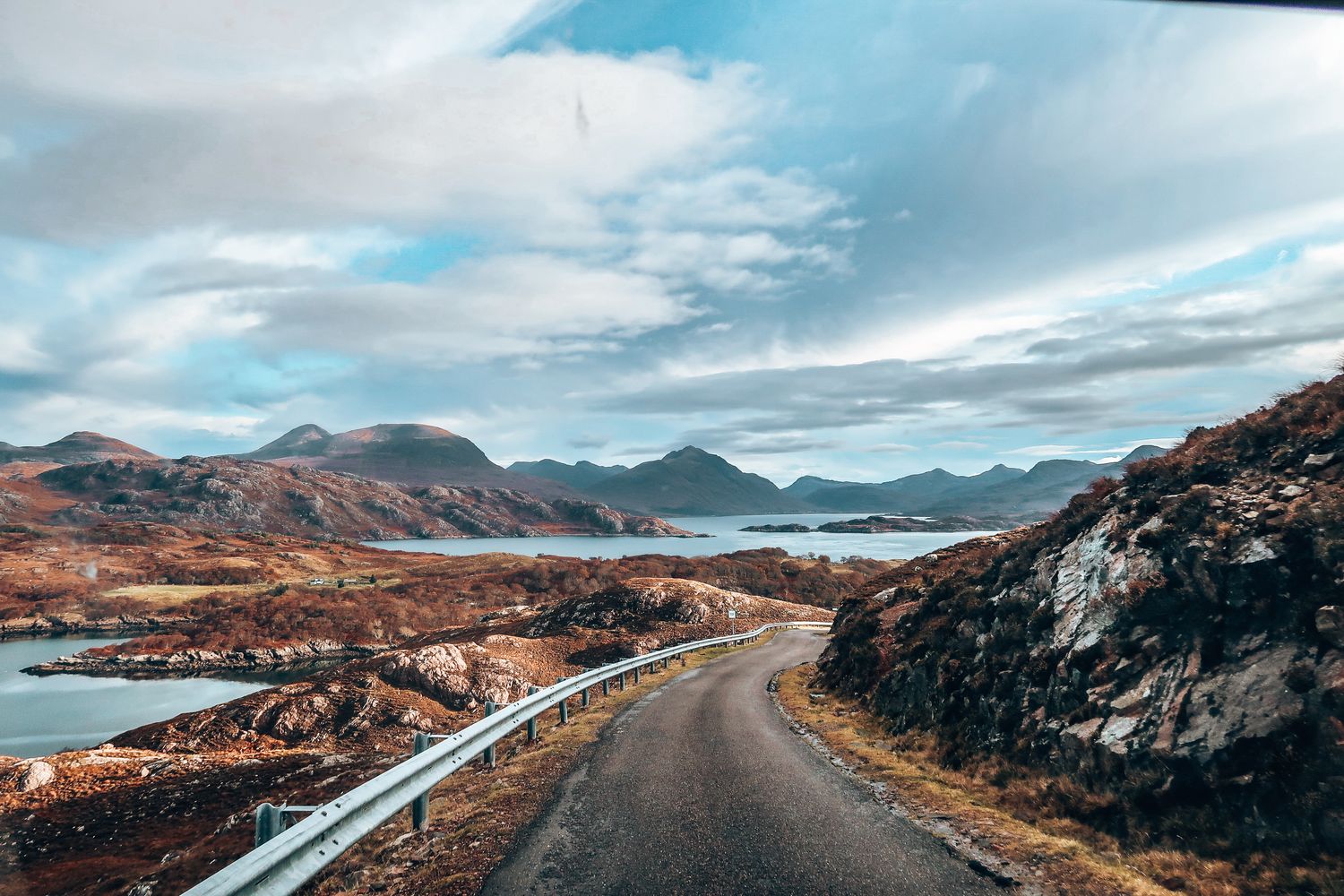 The road trip of a lifetime
Like many countries, domestic travel has become a massive thing in the UK. Well, Scotland has experienced an almost explosive boom in road trips in 2020. 
Throughout the summer, all rental companies quickly sold out and the price of buying a van to convert suddenly skyrocketed.
Lucky for us (as it turned out) by the time we were ready to venture up to Scotland in October, all of the tourists had gone home! Meaning we were blessed with road tripping almost all of Scotland, with hardly any other tourists around!
Along the way we would cover thousands of miles, exploring almost all of the coastline and being blessed with surprisingly good Scottish weather.
Heading to our first Lochs
Our adventure began in the southwest of the country, where we quickly made our way north towards Loch Lomond. 
Scotland is famous for its Lochs (known to me and you as lakes) and Loch Lomond is the second largest, and easily one of the most popular places in Scotland.
Not far north of Glasgow, it's a popular spot for anyone visiting this bustling city. Except during lockdown when the city was in the highest tiers of restrictions so we had to bypass it and give it a miss.
We spent a few glorious days wild camping around the loch, taking time to enjoy nature and climb Ben Lomond.
From there we spent a night in the Three Lochs Forest Drive National Park, where, of all things, we helped rescue a dog that had gotten lost from its owner all day! We spent this night, once again all alone, camped with the most spectacular view. Bliss.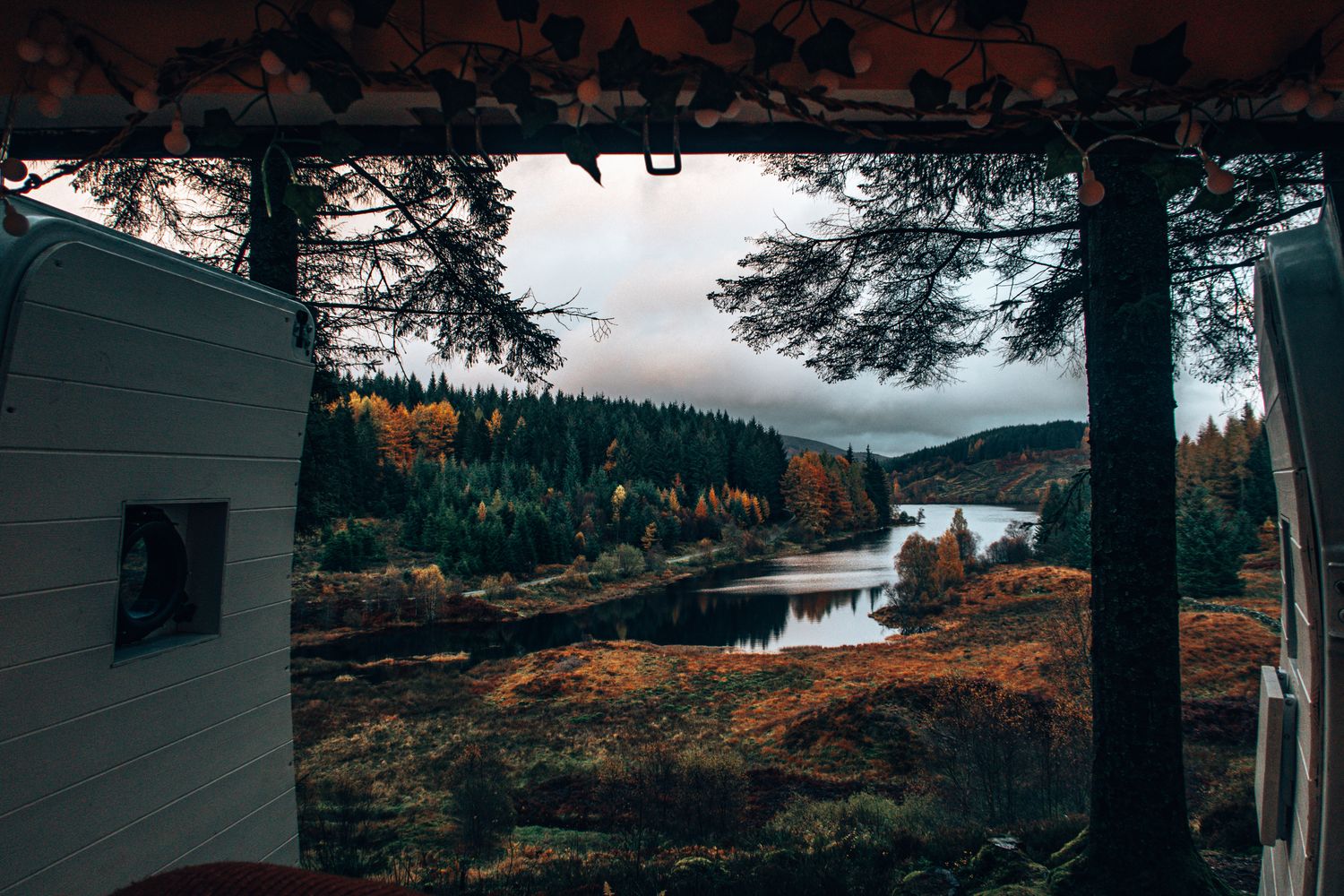 Our plan from here was to head around the coast of Scotland, going from west to east. Our next major stop was Fort William. Home to Ben Nevis, this is possibly my favourite part of Scotland. The city itself is lovely, but it's what's a short drive in every direction that takes your breath away.
As you enter the city from the east, you first pass through the barren and astoundingly scenic Glen Coe. This drive was truly unforgettable, just one road passing straight through the heart of a spectacular mountain range with huge peaks in all directions.
As well as ample national parks, here you find a ski resort (not yet active when we visited) and a very iconic spot from the movie Skyfall …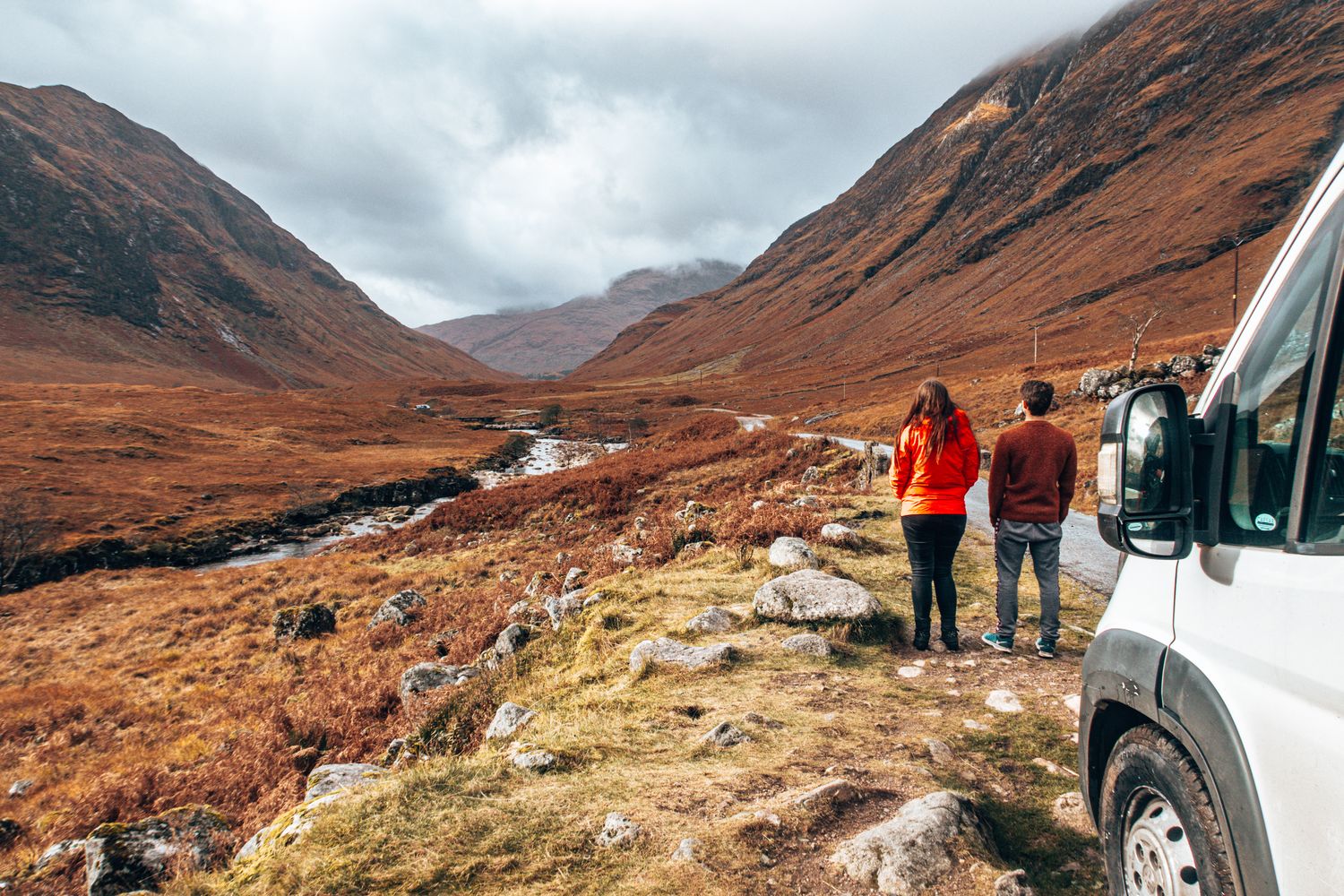 Entering Harry Potter country
Both Bradley and I have always been huge fans of Harry Potter; we have a habit of watching the entire series every year. 
Well, Scotland is perhaps the best place in the world for fans to visit. From Fort William, you get to ride the Harry Potter train itself! Known locally as the Jacobite Express.
Okay, the train isn't the exact one used in the movies (that one is in a museum/out on loan). 
However, it is a very similar train and passes through some of the most iconic scenes from throughout the series. None less ionic than crossing the Glenfinnan Viaduct. 
This scene was featured in 3 of the movies, and hundreds (if not thousands) of tourists head to this bridge every single day to capture photos of the Jacobite passing over.
From there, the train passes by dozens of lochs, again, many of which are featured throughout the movies. Including Eilean na Moine in Loch Eilt, which is the spot where Dumbledore gets buried in the movie.
The train ends up in a small fishing town called Mallaig, where you can enjoy some time exploring before riding the train back to Fort William.
We opted for first-class seating (because, why not!) as well as the cream tea lunch! All that was missing was a chocolate frog …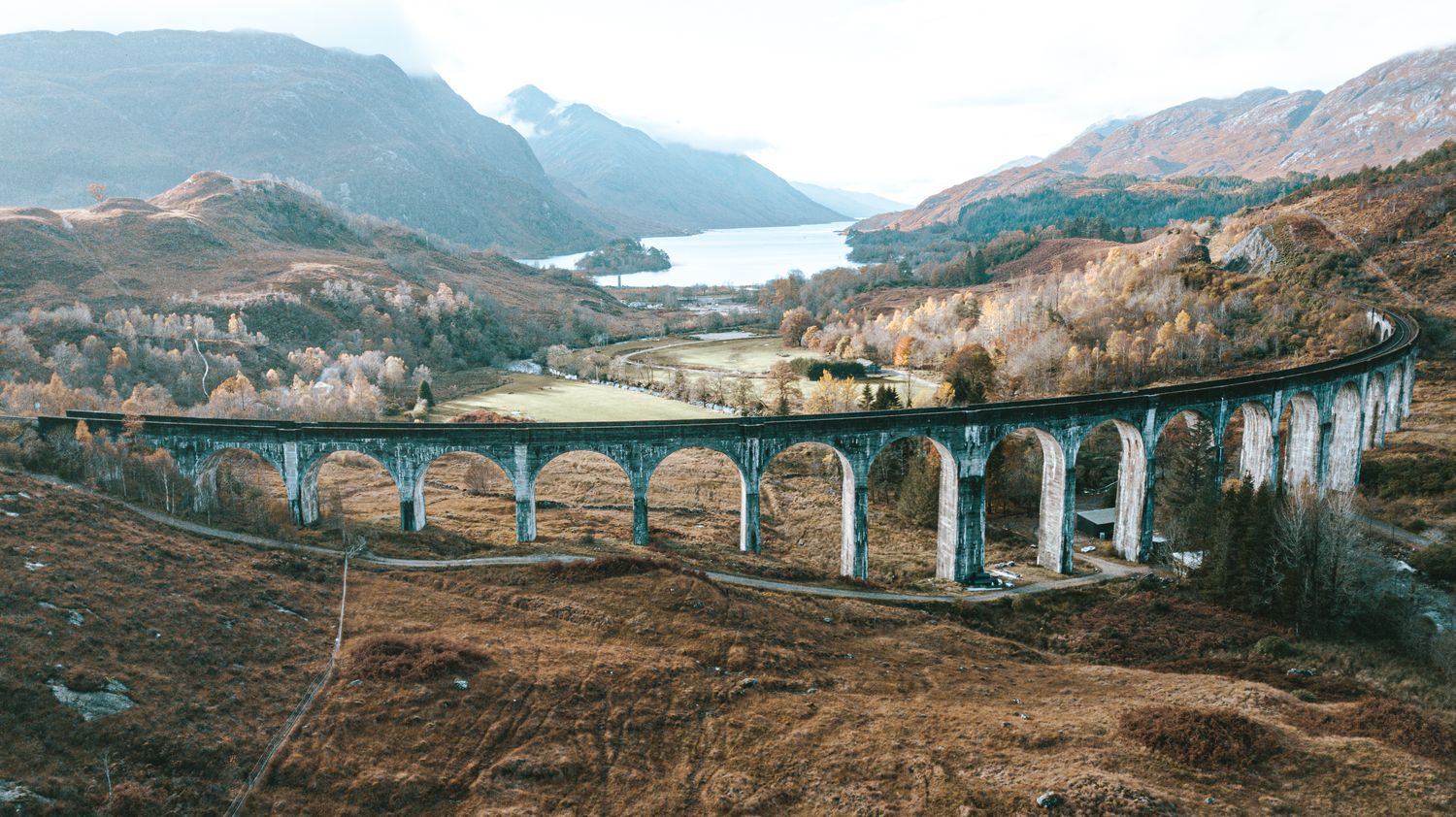 Discovering the Isle of Skye
I won't cover every single part of our journey here, however, the next big stop north was the Isle of Skye. This small unassuming island is one of the country's biggest attractions to visit.
Why? 
Because there is so much going on!
The landscape is surprisingly varied, and we spent 5 days road tripping discovering a fairy glen, castles, craggy windswept lighthouses, the Old Man of Storr and numerous more wondrous photo spots.
The highlight of our trip was the final 3 nights which we spent on our own private lighthouse island! It's called Eilean Sionnach, and is located on the far southern point of the Isle of Skye. 
You get to stay in a cottage, which was once the lighthouse keepers home. We were the only ones on this small island and spent our time curled up in front of the fire listening to the howling wind battering itself against the stone walls of the house. 
It was our idea of heaven, especially as the cottage had a large bath! A luxury you simply don't get to enjoy when living in a van.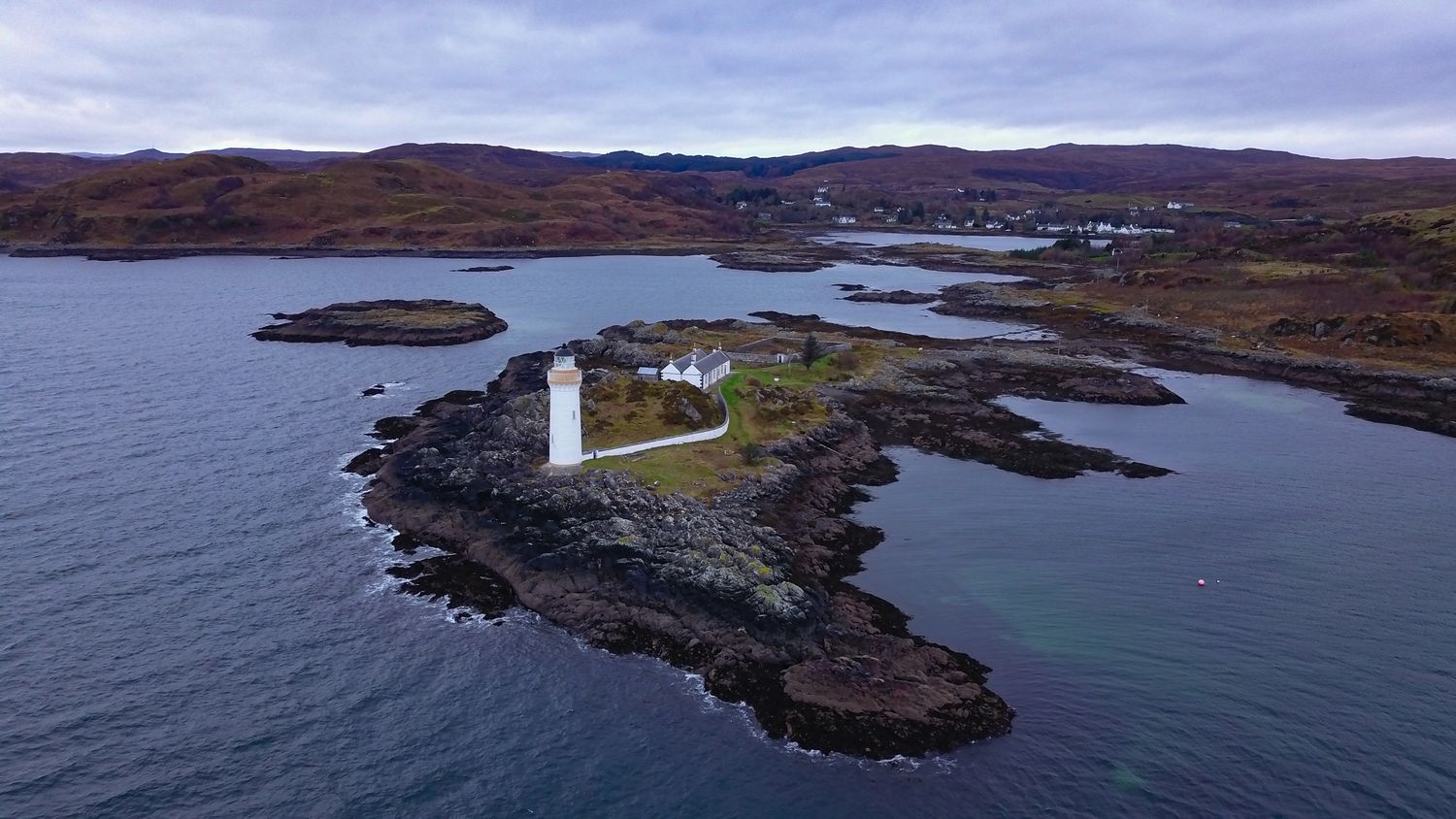 Joining the NC500
The most popular reason people visit Scotland is to drive the NC500. This is a 500 mile loop that takes you all along the north coast, with most people starting and ending the loop in Inverness. 
We picked it up shortly after leaving the Isle of Skye, and once again were unbelievably grateful that we were almost the only people road tripping Scotland at that time of year. 
Every night we wild camped in a different spot, each one as rugged and as awe-inspiring as the last.
In the day we slowly wound ourselves around the coast, driving down mostly narrow, twisty roads up and down hills and mountains.
We kept hearing tales from the locals about how overcrowded it had become in the summer, with wild camping spots simply overflowing with not enough facilities to cope with the influx of campervan and caravans.
I can only imagine what it must have been like driving the roads, as many of them are barely wide enough to fit one campervan, let alone dozens coming towards each other all day long. 
A few of the most notable moments from our journey around the NC500 include visiting Moo Cave, taking the mountain pass to Applecross (not advised in a campervan!) and reaching John O Groats, the most northeastern point in Great Britain.
But really, the best sites are the endless gorgeous beaches, waterfalls, mountain peaks, harbours and lochs. Just driving the NC500 is real the experience to be had.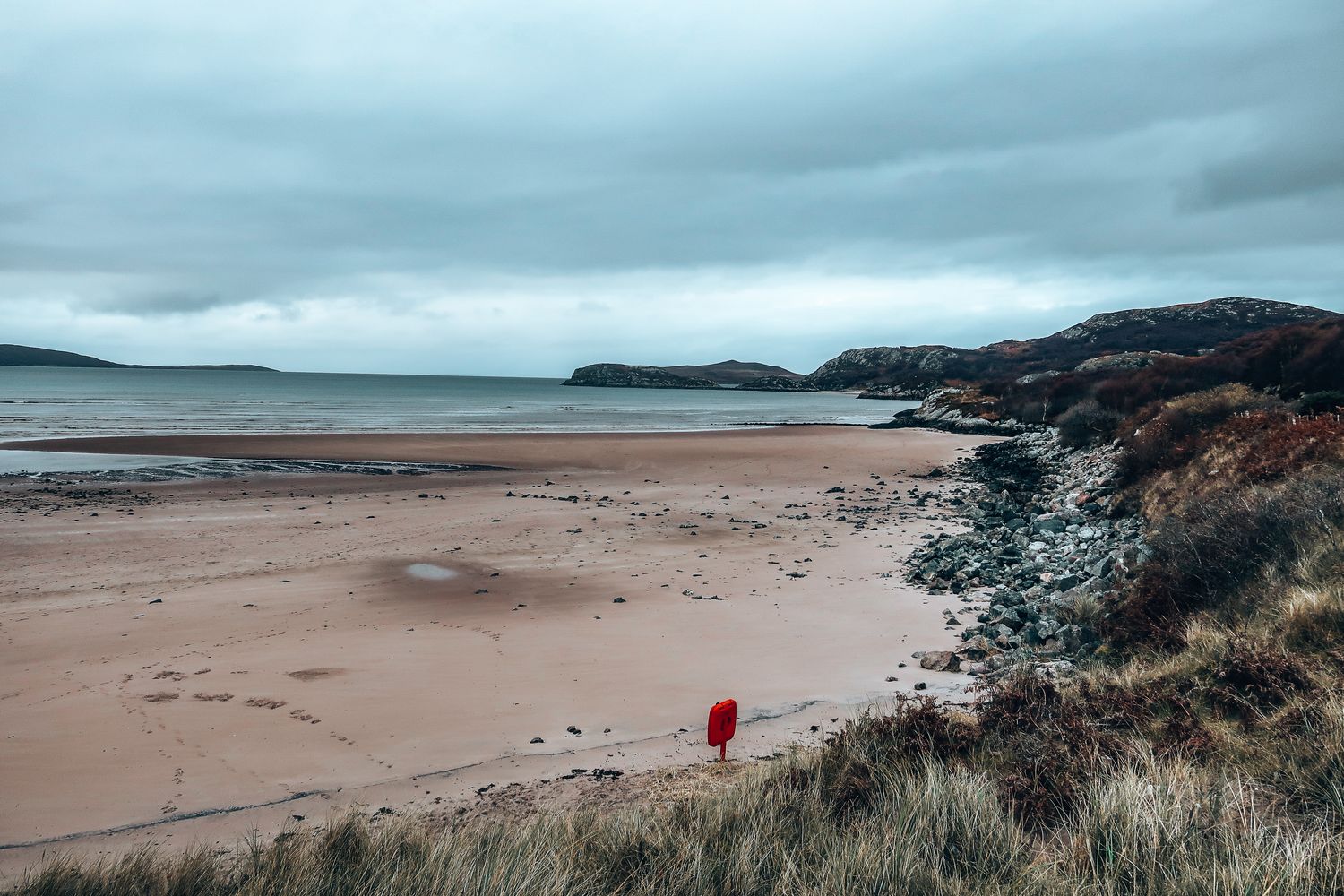 The Cairngorms National Park
After finishing up our route in Inverness, we headed south towards the Cairngorms National Park. But first taking time to detour around Loch Ness. 
This is the largest and easily most famous Loch in Scotland. 
And before you ask, yes we did take time to hunt for Nessy. I even flew my drone a kilometre across the loch in my hunt. But no, we didn't spot her (or him). Maybe next time!
Loch Ness really is wonderful, and we spent at least 2 hours driving along the southerly shore. What I also loved is how the roads here, as like most in the Scottish Highlands, are still very small and windy.
Which is lovely as you don't feel like you're driving on busy motorways all day long.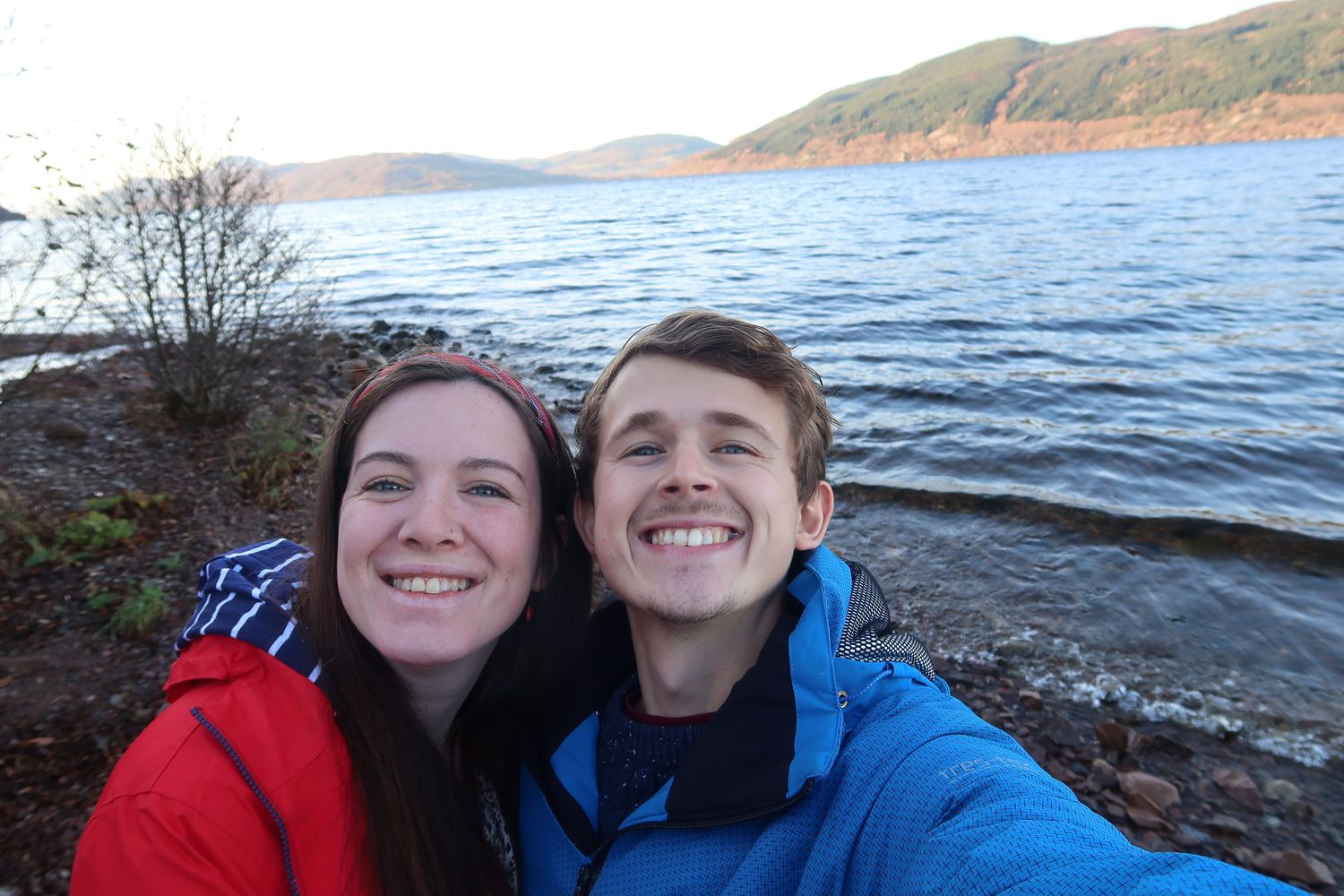 When we finally reached the Cairngorms, we were in for a shock once again by just how diverse and beautiful Scotland is. One minute you are in the rugged barren countryside, and then upon entering the Cairngorms you are surrounded by vast forests in all directions.
We spent one night wild camping up near the Cairngorms Mountain Ski Resort, where they were underway building up snow for the coming season.
It got extremely windy here during the night, but the views were more than worth it. As we drove further south through the national park we came across a number of ski resorts, all without snow yet but all clearly getting ready for it.
Funnily enough, the first snow storms arrived two days after we left Scotland. Yes, I was gutted; but it was probably for the best as the heater in our campervan had packed up!
Other notable sites in the Cairngorms are Braemar and Balmoral. The latter of which is the queen's royal residence in Scotland.
We actually spent our final night here wild camping in the car park of Braemar, a castle I have been familiar with ever since I was a small child; so quite a surreal experience.
The next morning, we headed into the small town and fell in love almost immediately. Perhaps it was because we knew we had to leave Scotland that day that our visit here seemed extra sweet and poignant.
But we found the most wonderful little bothy cafe and enjoyed our last sit-in coffee up until the time of writing this post (2 months on).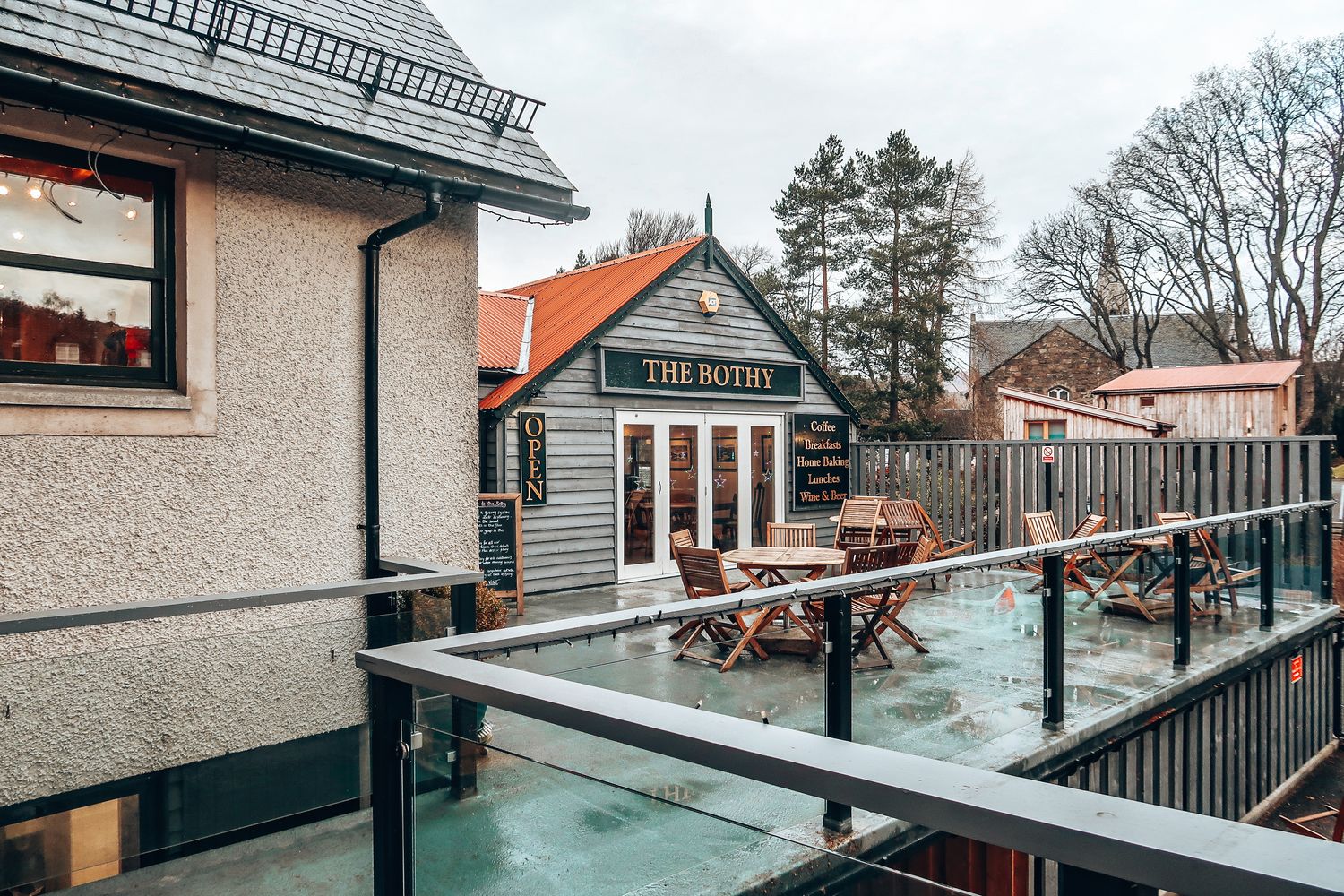 Entering reality once again
After 7 weeks of exploring the beauty of Scotland, we had to head back south again in time for Christmas. But since then, the UK has been in a state of lockdown and we have been ground up at Bradley's house waiting out the storm. 
It has certainly been useful being back home, taking time to fix our heating and upgrade a few other issues that cropped up with the van.
But in the grand scheme of things it held up very well throughout Scotland and we are extremely excited to get across to Europe and embark on our true mission with the van, to drive around the world!
But as for Scotland, I really can't stress enough just how wonderful the country is. 
It is so different from England in almost every way, with natural beauty present almost everywhere. The people as well are so generous and welcoming, we have nothing but fond memories of our time there.
I would strongly recommend a Scotland road trip to anyone considering it; but I would recommend visiting in the shoulder months.
Sure, the weather may not be quite as warm, but to be honest, even summertime Scottish weather is famously unpredictable.
And perhaps you will see us there again! Just keep an eye out for the Peugeot Boxer with porthole windows in the rear doors …