With a warm and very convenient weather during the most of the year, Italy is one of the most favorites countries when going on vacations, of course the weather, although is a very good reason to visit Italy, it is definitely not the only one. History, art, music, culture, gastronomy, and the most incredible landscapes are just some other few examples of why millions of tourists visit the country every year.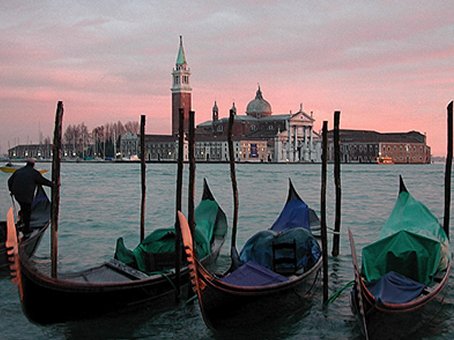 One of the most visited cities in Italy is without any doubt, Venice. The city's wild magic has charmed pretty much everyone that visits it. Some people even say that if you listen to Venice's heart beat melody during a summer evening, you won't leave the city anymore, that melody integrated by sweet and acid chords that can only be heard when one gets to know the hottest spots of the city and of course when you book apartments in Venice.
Here are some of the must see places to visit in the beautiful jewel of Italy:
Basilica Cattedrale Patriarcale di San Marco, commonly known as simply Basilica di San Marco is one of the most prominent landmarks in Venice, not only because its construction was completed in 1617, but because it exposes a very interesting architectural style combining the classical Byzantine and Gothic style in one construction. This Roman Catholic Church is located at Piazza San Marco and it is nicknamed by locals as the Church or Gold. Booking a tour to the church makes a lot of sense as well as visiting the three museums inside.
Located right in the Venetian Lagoon, Burano Islands have to be highlighted in your travel agenda. These colorful lagoon archipelago consist in four islands interconnected to each other, calls the attention of professional and amateur photographers who find in it the perfect scenario for a lifetime memory. Ideal to enjoy some quiet time, while in the islands you will want to explore San Martino Church, the Oratorio di Santa Barbara and the Museum of Lacemaking.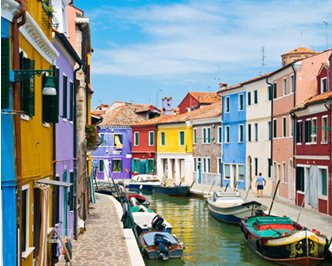 Other spot that won't fail to take your breath away is the remarkable Palazzo Ducale. This Gothic Style building that was once the home of the Doge of Venice is now an art museum exhibiting among many others, pieces by the master Tintoretto.
If you want to finish your long day of sightseeing around the city by doing a relaxing activity, you should definitely come to Gallerie dell'Accademia, where the exhibited Byzantine and Gothic art from the fourteen century to the Renaissance, will renew you with its inexplicable healing power. Artists like Bellotto, Canaletto, Gianbattista, Veronese, Carpaccio, Bellini, Tiziano, and of course the grand Tintoretto are the protagonists of the museum.
However, if the sightseeing activities really took everything out of you, you should probably just head to your Venice apartments, cook a nice meal with your love ones and enjoy it with a nice bottle of the best Italian wine. If you have not book it yet, just go online and do it, your family will thank you!
Author Bio
Hans Beltran is a world traveler, who enjoys writing everything regarding holidays and vacations. Passionate about SEO and world history, found in writing the perfect way to share his experiences with his fellow travelers.