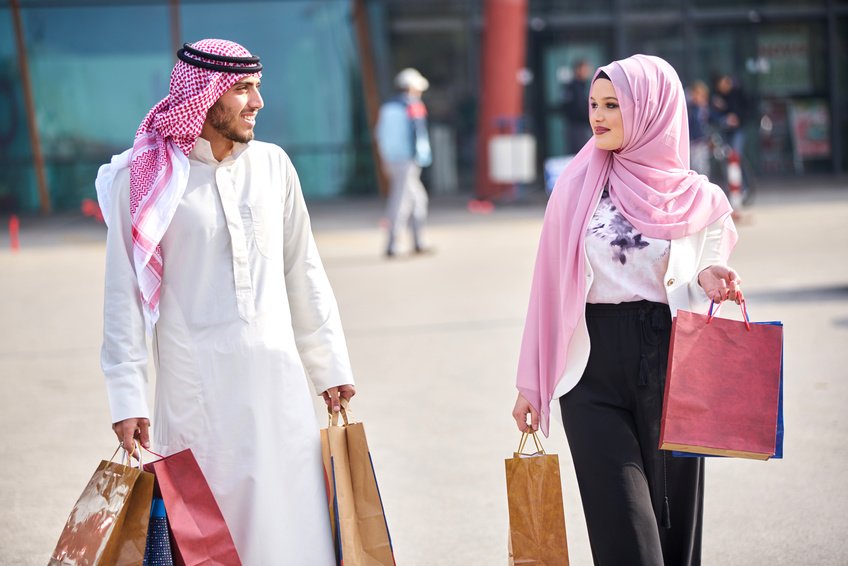 For globetrotting enthusiasts, United Arab Emirates is perhaps the current trending hotspot for jet setting tourists with Dubai leading the way. The Arabs have brilliantly transformed this barren desert into a work of art showcased by the mesmerizing sky-scrapers and stunning malls. For people who love city life, UAE, and Dubai, in particular, are bucket-list destinations. And part of the attraction is the weather – with warm temperatures and sunshine nearly every day.
Witnessing the infrastructure and sheer number of buildings in UAE today, it's hard to believe that this was until fairly recently, barren desert with shepherds and herds of goats living here. It is absolutely remarkable how its topography has changed in a few decades. UAE is a collection of seven emirates namely Dubai, Abu Dhabi, Ajman, Sharjah, Fujairah, Ras al-Khaimah and Umm al-Qaiwain.
Here are a few destinations and activities I recommend when visiting UAE – I have personally visited all of these attractions.
Burj Khalifa
The 829.8 meters tall Burj Khalifa is the iconic building associated with Dubai Dubai and also the tallest skyscraper in the world. For tourists, catch the elevator with its blistering speed to reach the 124th floorwhich contains an observation deck. This deck offers a stunning multimedia presentation of Burj Khalifa as well as Dubai. The views are jaw-dropping of the city skyline complemented by the surroundeding aquamarine waters and contrasting pale sands of the desert.
Burj Khalifa is heavily visited at nighttime especially by photographers to catch the sunset and changing light. We recommend you buy your entrance ticket, 'At the Top' to avoid waiting in long queues, most commonly found on the weekends. The building is surrounded by beautiful, lush gardens and walkways with the world's tallest fountain (presenting famous water dances every hour). Visitors in the nearby Dubai Mall and other close locations will also be watching the show.
Choreographed lighting shows and fireworks are held each year on New Year's Eve, UAE's National day and other holidays.
Sheikh Zayed Grand Mosque, Abu Dhabi
The iconic Sheikh Zayed Grand Mosque is a massive, huge modern mosque that is the epitome of incredible architecture and beauty. Harnessing ancient craftsmanship and contemporary architectural designs, the mosque is a true and harmonious blend of ancient and modern architecture to create an epic and innovative interpretation of true Islamic culture.
The interior is embellished with lavish, beautiful mosaic tiles, real gold, glass work, lush granite, and marble. The fountains also offer a beautiful sight. The exterior is beautifully adorned with a white stone that dramatically contrasts with the blue Emirati sky. This mesmerizing mosque dazzles both in the day and night time.
Burj al-Arab
The 321 meters tall and known to be the tallest hotel in the world, Burj Al-Arab stands proudly on Dubai coastline. Designed to look like a billowing sail, the hotel is located on an artificial island. This luxurious hotel is one of the most expensive hotels in the world and has most lush, deluxe suites costing as much as $15,000 per night.
The hotel offers panoramic views at the Skyview Bar on the 27th floor, and opulence of the next level at Al-Mahara restaurant located underwater. Witness fish swimming by as you suck in your clam chowder.
Dubai Mall
Dubai Mall is a perfect spot for shoppers especially craving luxury experience. It is city's premier shopping mall and also provides entry into the Dubai Aquarium as well as the famous Burj Khalifa. The mall attaches to an ice-skating and skiing rink, a cinema multiplex, and a gaming zone. The entertainment, eating, and shopping options are endless and you often get to catch live fashion and music shows.
The most popular events scheduled annually are theDubai Shopping Festival (January, February) and the Dubai Summer Surprises (July, August). The interior of the mall, especially those famous fountains are also works of art.
The Beaches
UAE and Dubai are full of mesmerizing beaches. Ranging from city beaches and corniches along the coast, with beaches framed by skyscrapers, beaches with silver and golden sands and on coastlines that are island-littered around the sand sweeps.
Check outMarina beach, Jumeirah beach, also known as JBR, Open beach, etc. and the more remote and natural beaches of Fujairah such as Umbrella beach and Dibba beach. Also worth visiting are the golden sand beaches of the Abu Dhabi such as Saadiyat Public beach.
In addition to the beaches, there are plenty of resorts and luxury hotels that include private sand patches available for both visitors and guests of the resorts. Enjoy water-sports of all different types such as jet skiing, diving, paddle boarding and snorkeling.
The Desert
For those who have a nomadic and adventurous streak, consider exploring the golden, empty, endlessly stretched sands of UAE deserts. Like so many other enjoyable things that you get to experience in UAE, Arabs have devised many activities that you can enjoy in the desert to. Experience desert safaris, four-wheel adventurous trips, sand boarding, dune-buggy rides, camel treks and hiking .
Dubai Resorts and Parks
Motiongate is an adventurous theme park with rides that are based on Hollywood's blockbuster movies. Similarly, Bollywood Parks are themed around India's movie industry. There are a number of other themed-parks such as Legoland Dubai which guarantees a fun-filled day and interactive rides for younger people.
Ibn Battuta Mall
One of the largest malls in Dubai, Ibn Battuta Mall is interestingly themed around the journeys and adventures of the famous Arabian explorer Ibn Battuta. Witness paintings and other art that reflect the various regions through which Battuta traveled including Andalusia, Egypt, Tunisia, Persia, China, and India. Shop at six courts/zones individually designed for 275 retailers. People do not just come here to shop as the décor and interior decorations are attractions in there own right.
Persia Zone features a magnificent hand-painted dome. The Egypt Zone contains carefully-crafted pyramids and an outstanding lion fountain. Choose from 50 restaurants and eateries and watch blockbuster movies on 20 cinema screens, or an IMAX theatre.
Bastakia (Old Dubai)
The Bastakia Quarter/Al-Fahidi neighborhood is a must-visit, especially if you have an interest in ancient architecture and history. It was built in the 19th century for rich Persians who used to deal in textiles and pearls. Located in the Eastern part of Bur Dubai, Bastakia is full of limestone and coral buildings. Also see wind towers – thank goodness these are perfectly preserved.
The distinct and unique Arabian architecture are highly reminiscent of a bygone age in UAE's history; this place is a paradox when compared with the rest of Dubai's hi-so city life and modern architecture. Don't miss the Majlis Gallery, containing a huge collection of stereotypical, traditional Arab furniture and ceramics and the XVA Gallery, exhibiting collections of contemporary art.
Souks
There is no doubt that shopping is perhaps the biggest attraction when you are visiting the United Arab Emirates. There are dozens of glitzy malls that are megalithic and beautiful, yet local souks (markets on streets) can't be beaten, especially if you want to experience an authentic experience.
Deira district is perhaps the primary destination for souks. The gold-souk is world-famous along with the nearby the fish souk. But the interesting fact is that all the Emirati States and cities have their own souks and souk districts that one must explore. Deira is the souk district of Dubai.
The advantage of visiting souks is to discover better prices (with haggling of course) than what you would pay at a shopping mall.
The List is Longer
Wait, there is more!
The Global Village (especially if you love inexpensive shopping and multicultural stuff), Miracle Garden (Dubai), Atlantis The Palm, Ferrari World (Abu Dhabi), Sharjah Museum of Islamic Civilization, Al-Bidyah Mosque (Fujairah), Dubai Creek, Jebel Hafeet, Al-Ain, Sharjah Arts Museum, Dubai Aquarium, Hajar Mountains, Dubai Museum, Sheikh Saeed Al-Maktoum House, Jumeirah Mosque, Heritage and Diving Village, Deira, Mall of the Emirates, Dubai Opera, IMG Worlds of Adventure, Kite Beach, Alserkal Art District and the Aquaventure Waterpark to name a few.
So there you have it – some of my top attractions in UAE and Dubai – have fun exploring this unique part of the world!