DUBAI proudly stands among the seven emirates of the United Arab Emirates (UAE). It's no less than a splendid tourist destination for travellers around the globe. The city is a pleasure for eyes because of its crazy, humongous and architectural skyscrapers. Unlike in other countries, the whole city is man-made, beautifully crafted to catch the eyes of many tourist lovers.
As the world is aware, Dubai has won the bid to host World EXPO 2020 and is modeled to showcase a new face of the ancient role of the Middle East for the amalgamation of different cultures and innovation.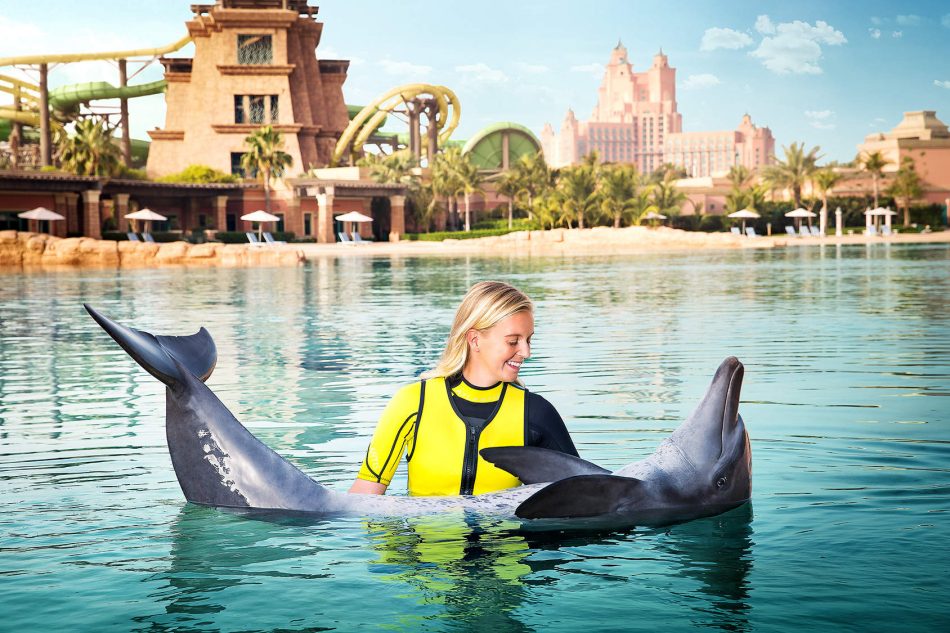 Why Dubai is one of the most visited tourist destinations?
Exploring Dubai is like being de-stressed and going easy.
Arabic is the main language of Dubai; however, English is spoken all over.
Commuting is equally easy as transport options are varied, advanced and less expensive. Taxi is commonly hired. Metros are also an option as they are fast, clean and well maintained.
One can imagine how hard it can be travelling around the desert city amidst scorching heat, but you don't need to worry about sun flames as the modes of commuting are highly advanced and comfort gathering, for instance, the bus stops are fully air-conditioned.
For shopaholic travellers, there are plenty of shopping malls with a wide range of brands from all around the world.
Dubai Shopping Festival starting from January to February is a real treat to be part of.

Dubai is definitely a perfect getaway for a short trip.
Best Time to Travel
It is advised to enjoy your tour to Dubai from November until April, when the heat is bearable.
Visa
Your Dubai Tourist Visa is one thing you should be careful about because the regulations are a bit strict here. Israeli passport holders are prohibited while Israeli stamp on passport is not an issue.
Dubai International Airport
This glamorous destination has the following arrangement:
Terminal 1 is the main terminal used by most major airlines.
Terminal 2 serves regional and low-cost flights.
Terminal 3 is used exclusively by Emirates.
There are future plans for the construction of Terminal 4 also.
Dubai Currency
The official currency of Dubai is Dirham (or United Arab Emirates Dirham; AED) and is used all over the UAE.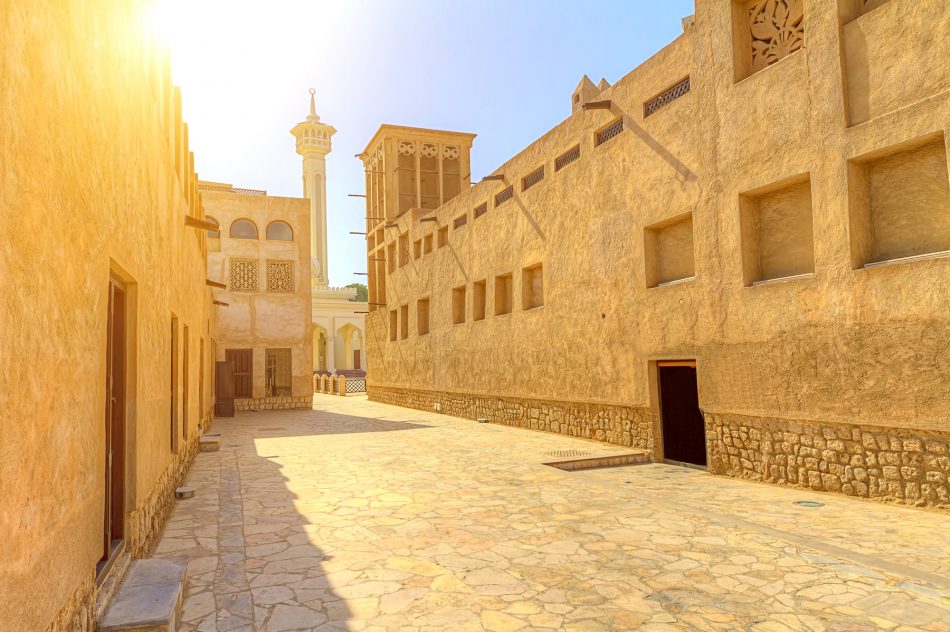 Old Dubai
Al Ahmadiya School: It is Dubai's first school built in 1912.
Dubai Museum: If you're a lover of history, this is the place to visit.
Jumeirah Mosque: It is one of the few mosques open to Non-Muslims and a great place to visit in the evening.
Souks: Market for everything from spices to crafts.
Modern Dubai
Burj Khalifa: The world's tallest structure with 160 storeys. Observation decks are installed on levels 125 and 148. The entrance for visitors is at the lower ground floor of the Dubai Mall. Advance booking is preferable here.
The Dubai Fountain: Yes indeed, it is the world's largest dancing fountain with all the music from different parts of the globe! The entrance is through the Dubai Mall. The shows here usually run for 30 minutes.
Burj Al-Arab Hotel: This hotel also requires advance booking. And there is a dress code you are expected to follow: smart casual. Surprised?
Dubai Marina: A place with fabulous beach, a mall, and two different walkaways (The Walk and Marina Walk) consisting of coffee shops, restaurants, yacht, and shops.
Palm Islands: Consists of two islands viz. Palm Jumeirah and Palm Jebel Ali shaped like a palm leaf with large number of residential and entertainment centres to enjoy.
Parks: Al Safa Park witnesses many visitors who enjoy playing tennis, volleyball, soccer, maze to wander, barbeque and picnic spots. The Dubai parks make perfect destinations to spend a whole day with your family.
Camel Races: Another unusual attraction is the camel race track of Dubai Camel Racing Club. Vendors sell everything from beads to rugs and blanket. One can buy souvenirs too.
Desert Safari or Dune Bashing: Dubai is known for its Desert Safaris and adventure sports. Enjoy a roller-coaster ride with some riveting belly dancing and a lavish BBQ dinner to follow thereafter.
Deep Sea Fishing: If you're a water freak then this is the place to go for. Bottom fishing and trolling has gained huge popularity in the recent years.
Ski Dubai: The snow skiing centre located in the Mall of the Emirates offers both skiing and snowboarding. All necessary skiing equipment is available for hire.
Wild Wadi Waterpark: This is an ideal getaway for your entire family to spend a day enjoying the water rides, slides, lagoon (that's hidden away), waterfalls, out of the way swimming holes and a tidal pool.
Dubai Creek Cruise/Ride: Book a ride on the creek with a dinner cruise or rent a private boat to treat yourself on an hour long ride up and down the creek.
Dubai Dolphinarium: It is the first fully air-conditioned indoor Dolphinarium, providing habitat to dolphins and seals, allowing visitors to watch and interact with them through live shows and photo sessions.
Golf: Want to try something adventurous? How about a sand golf?
Dhow Cruise: It's the coolest dinner cruise while visiting the modern Dubai Skyscraper around Dubai Marina.
Dubai Aquarium & Underwater Zoo: Located on the ground level of The Dubai Mall, it is one the largest aquariums of the world. It holds a 10-million liter tank with thousands of fishes and underwater wildlife for visitors and residents to watch and feel the reality as close as possible.
What to Eat?
Shawarma is the most available food item in Dubai which is more like an Arabic Burger. Another local snack is Falafel which costs almost the same as the Shawarma. If you still want to feel at home, you can stop by the American fast food chains, including KFC, Chili's, TGI Fridays, Starbucks, and McDonald's.
Important Guidelines to Stay Safe in Dubai
Dubai is not a democratic country and strictly follows Islam as religion and also the Sharia law.
Availability of alcohol is only at licensed premises, mostly hotels.
Alcohol is not sold on religious holidays or during the daylight hours of Ramadan, even to Non-Muslims. It is illegal to drink alcohol in public places.
Dubai has zero tolerance for "drink and drive". If found, be ready for a month's jail sentence and fine.
Kissing, cuddling and holding hands are unlawful in public places.
Women should avoid wearing revealing outfits.
Eating in public during the holy month of Ramadan is prohibited from sunrise until sunset; visitors are expected to consume meals in their hotels only.
Dubai prohibits drugs, firearms, erotic and pornographic materials.
In short, abide by the rules of the country in order to have a safe and remarkable tour.