The T20 Cricket World Cup is fast approaching and cricket fans all over the world will be looking forward to it getting underway. Before it starts, we also have the rest of the Indian Premier League to enjoy as well. At the start of June it was announced that the IPL will be played in the United Arab Emirates and at the end of June it was also announced that the T20 World Cup will be held in UAE and Oman. In the following article, we are going to look at some of the best things that you can when you are not watching cricket in the UAE and Oman.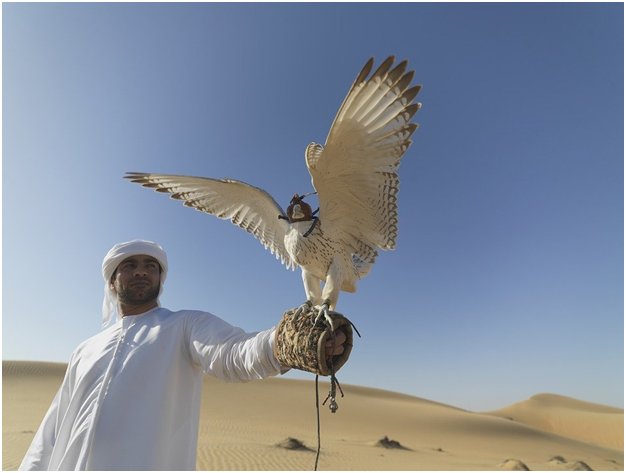 The Cricket Venues That Will Be Used
Before we go ahead and look at some of the best things you can do in the UAE and Oman, it makes sense to take a look at the stadiums that will be used for the tournament so that you can make your itinerary accordingly. Obviously, you do not want to plan something in one end of the UAE when the cricket action is taking place at the other end.
The whole tournament will be held across four different venues, and these are the Dubai International Stadium, the Sharjah Stadium, the Sheikh Zayed Stadium, and the Oman Cricket Academy Ground. The three stadiums that are going to be used in the UAE are pretty close to each other, so you do not have to travel too far between the action.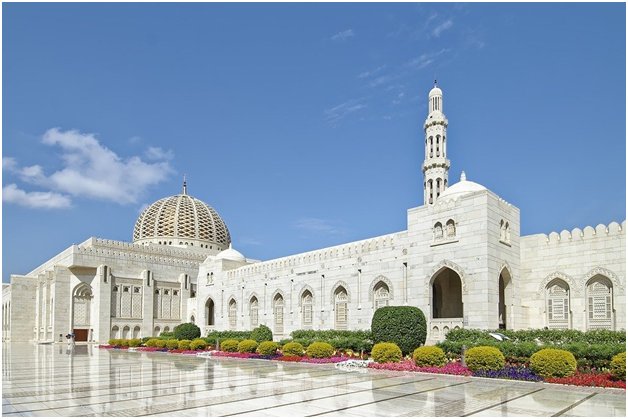 The Best Things to Do in the UAE
Now that we know what stadiums will be used in the UAE, we can look at the best things to do within the vicinity. Obviously, you can travel anywhere in the UAE that you like, but we recommend that you do not go too far from the cricket action just in case something happens that is out of your control and you end up missing the cricket and your T20 World Cup predictions. So, without further ado, let us have a look at some entertaining things that we recommend you add to your itinerary when in the UAE.
Be a Bedouin for a Day
Just six decades ago, life was nomadic in the UAE. There were tribes that traveled on the backs of camels, hunted using falcons, and lived in tents made from goat fur. When you are in another country, it is always great to learn about their heritage and experience it for yourself, and you can do this thanks to a one-day tour organised by Platinum Heritage.
With this tour, you will get an insight into the pre-oil days, a camel trip to a traditional Bedouin camp, a cooking lesson, a falconry display, and a campfire storytelling.
Take a Horse Ride in the Desert
The Arabian horse is an elegant, noble, and powerful breed of horse that is loved by Emiratis. When you are in the UAE, there is one thing that you really should consider doing and that is taking a ride on an Arabian horse through the desert. We recommend that you go for one of the evening sessions as you will get to watch the beautiful sunset across the dunes.
Visit an Oasis
There is no doubt that you have seen an oasis on the television and was amazed by its beauty. Well, we guarantee that they are even more beautiful in real life. When you are in the UAE, you should take a trip to a stunning oasis. One of the most famous ones in the UAE is the Liwa oasis. This oasis is more than a thousand years old and is three hours from Abu Dhabi city, but it is worth the drive. You can spend the day exploring the date farms and the small fort.
Fly with the Falcons
If you are in the UAE with your partner and are looking for something romantic to do, a dawn flight across the desert is something that we recommend. You will rise with the sun across the dunes while seeing grazing gazelles and camels from your vantage point. You will also be accompanied by beautiful peregrine falcons that soar and swoop in and out of the hot air balloon basket.
Dive Under the Waves
The coast of the UAR has some of the best scuba-diving experiences in the world. The reefs are colourful and thriving due to the minimal coastal development and warm currents. You will see a variety of stunning coral, get to explore some amazing wrecks, and see a whole array of nature such as turtles, seahorses, whale sharks, and turtles. There are so many beautiful fish to see that you will not know where to look.
Go to a Wildlife Sanctuary
If you love wildlife, then you might not think that there is much of it for you to see in the UAE since it is in the middle of the desert. However, you would be wrong in your assumption. Sandwiched between the airport in Sharjah and the coast is the Wasit Nature Reserve which is a sanctuary for wildlife. Its landscape of sand dunes, salt plains, salty lagoons, mud flats, and freshwater lakes is home to more than 198 bird species and a variety of insects, mammals, and reptiles.
The Best Things to Do in Oman
Now that we know some of the best things that you can do where there is no T20 Cricket World Cup action to watch in the UAE, we are now going to turn our attention to Oman, and provide you some ideas as to what to do in your spare time here.
Visit Wadi Shab
Wadi Shab is something that you cannot miss out on when you are in Oman. The walk along Wadi gorge is 45 minutes long and is full of absolute beauty. You will come across plenty of pools with emerald green water that are perfect for cooling down in during your walk.
At the end of the walk, you can swim through a cave to see a stunning waterfall at the end. This stunning location is located roughly 90 minutes from Muscat, the capital of Oman. It is pretty simple to get here because there is a highway that leads to it. We recommend you go in the morning, so you can avoid the worst of the midday heat.
Go to the Sultan Qaboos Mosque
It is always nice to divulge yourself in the religion and culture of the country that you are visiting, so we suggest you take a visit to the Sultan Qaboos Mosque. This is Oman's most impressive spiritual site and the architecture will astound you. Both men and women have to wear long pants and long sleeve tops, while women have to cover their hair. Entrance is free and open to non-Muslims each day apart from Friday 8-11AM.
Visit Nizwa Fort
If you are into your castles, then Nizwa Fort is a place that you must visit. It really is a fantastic place to walk around for an hour or so. There are loads of signs to read that tell you interesting stories and facts about the fort's history. Head up to the main round fort and you will have a stunning view of the surroundings. If you want to learn more about the city as a whole, then we recommend that you book a tour of Nizwa City.
Who Will win the T20 World Cup?
To finish off this article, we are going to give you our opinion on who will win the T20 World Cup. Yes, it will be nice to visit all of the above places, but the main reason you will be in the UAE and Oman is to watch some great cricket action. Therefore, we thought it would be apt to end this article with our predictions. Obviously, this is just our own prediction, and you can make your own.
Going into the tournament there will be two teams that will be the favourites to go on to lift the trophy, and these are England and India. They have the biggest squad depth out of everyone and have quality in every position. If one player gets injured, there will be another quality player ready to take their place.
We would not be surprised to see an India and England final – something a lot of fans would predict – but who would go on to be victorious would be anyone's guess. It is 50/50 in our eyes, but we would probably back India to take the trophy in conditions that they are more familiar with.
If you enjoy your trip to Oman and the UAE and want to start planning another great adventure, then we recommend you take a trip to Sikkim in India. Safe travels!